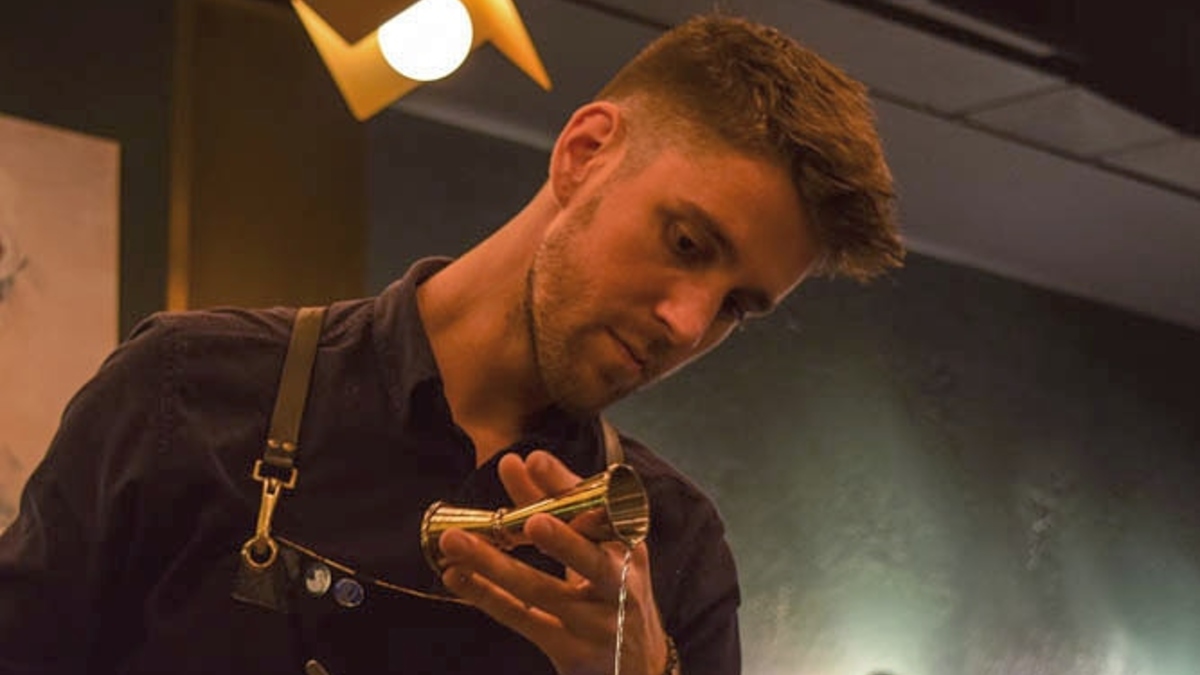 With summer comes in full swing, you might find yourself thinking about a refreshing cocktail. So an Ottawa mixologist sat down for a video demonstration of the perfect cocktail. 
Marc Bossé is the head bartender at Bar Laurel on Wellington West Street in Hintonburg.
"I like to be able to show people some simple and easy cocktails," Bossé said. "Making cocktails shouldn't be too complicated. … Nowadays everyone is at home. It is kind of perfect to have some stock videos to show just simple techniques, simple cocktails everyone can enjoy at home."
In the demonstration, Bossé makes the Have It All Spritz, a drink he describes as nice and simple. It includes two different types of Vermouth, some Aperol, club soda and an orange wedge to add a little bit of acidity. 
"Those two different styles of Vermouth are different in colour, different on the palate but also brings different characteristics to the cocktail," Bossé explained.
When he was designing the drink for the menu at Bar Laurel, Bossé said he looked at what was popular in the city and the apple spritz is a signature drink of the summer patio in Ottawa. So he chose to change up the classic drink. 
"The least complicated you can make it, the better it is," Bossé elaborated when discussing his process for designing drinks. "Most of the time if you stick to the classics and you do it well, you are going to be hitting the right spots." 
The importance of keeping things classic and simple is a piece of advice Bossé extends to everyone who is looking to break out the nice liquor at home. He joined us to talk about the perfect summer drink as well as tips — and things to avoid — when making home cocktails.
"When you are making drinks at home try to keep it as simple as possible," Bossé advised, saying the important part is having the right equipment and doing your reading because there are a lot of books and websites with recipes to try.
He recommends the book A Spot at the Bar as a good guide for a variety of cocktails with well-balanced ratios and suggestions for experimenting with signature cocktails. 
For Bossé, best practice is be knowledgeable about the alcohol that is going into the cocktail because it makes a big difference in the end result. 
"My favourite cocktail, by far, that a lot of people have difficulties sometimes knowing how to do it properly, is just a martini," Bossé said. He said that all you need to do is to chill the glass and your equipment before adding cold, good quality products.
It is about respecting the product and maintaining its integrity, Bossé underlined. This means it isn't necessary to add a lot of other elements. 
The video version of the interview with Bossé can be found on the Capital Current Instagram, Facebook and Twitter pages.
---
More Stories