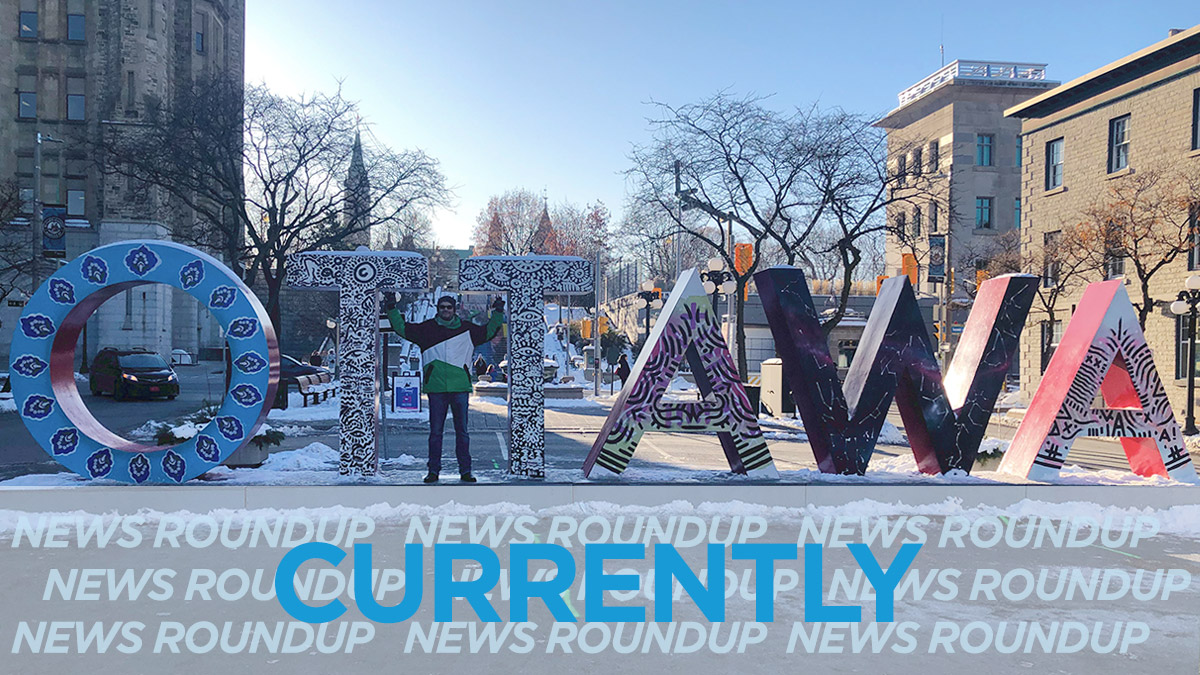 Today will be cloudy with a chance of showers and a high of 5C, Environment Canada says. The rain may change to snow tonight with a low of 0C.
Premier Doug Ford announced Thursday that The Ottawa Hospital and Toronto's University Health Network will start administering the first COVID-19 vaccines on Tuesday. Health workers providing care in long-term care homes and other high-risk settings will receive the shots. The Ottawa Citizen has more.
The Ottawa police and the Federal Workplace Safety Board are investigating the death of a 55-year-old man at Ottawa airport on Monday, the Ottawa Citizen reports.
A spike in COVID-19 cases in Renfrew County is being linked to one small community in Whitewater region. The Renfrew County and District Health Unit says there are 54 cases of COVID-19 in a Mennonite community consisting of 212 people. CTV has more.
A bug affecting Canada's COVID Alert app has not been entirely fixed as federal officials first announced, leaving an unknown number of iPhone users still without exposure notifications. CBC explains.
Ontario's municipalities face a combined $2.4 billion shortfall in 2021 because of the ongoing effects of the COVID-19 pandemic, according to a new report by the province's financial watchdog. CBC has more.
---
More Stories