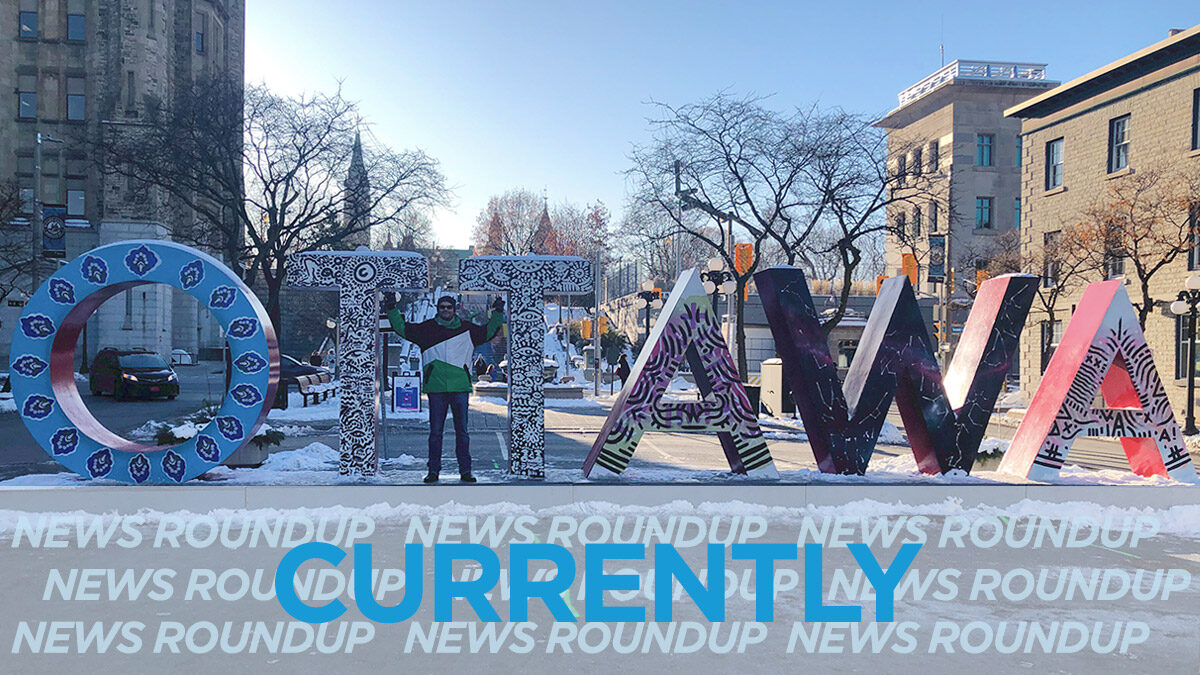 Good morning, Ottawa. It's a winter wonderland out there but get ready to shovel. Environment Canada expects Ottawa will get another two centimetres of snow this morning, but skies will clear by the afternoon. Today will be a little crisp with a high of -9C and a wind chill of -22C in the morning and -12C in the afternoon and -16C tonight.
Tamara Lich and Chris Barber, two key organizers of the Freedom Convoy were arrested in Ottawa on Thursday, CBC reports. Barber and Lich are two of the three convoy organizers who were named in the class action lawsuit filed the Ontario Superior Court of Justice. Parliament is not sitting today as expectations grow that the police will move today against protesters.
U.S. President Joe Biden warns Russia could invade Ukraine within days. He said his administration has "reason to believe" Russia is "engaged in a false flag operation" as an excuse, however, he provided few details. Russia continues to deny it has any plans to attack its neighbour. The Guardian has more.
Novavax's COVID-19 vaccine has been approved by Health Canada for those 18 and older, making it the fifth vaccine available in the country. The vaccine, known as Nuvaxovid is the first protein-based vaccine approved in Canada. CBC has more.
Ontario's Chief Medical Officer Dr. Kieran Moore says the province will most likely reassess its mask mandate in March, Global News reports. He says if and when Ontario lifts the mandate the province will continue to recommend the public to wear a mask
According to a new report by the Parliamentary Budget Office (PBO) the price of the average house in Canada has almost doubled over the past seven years. While, in the census metropolitan areas of Halifax, Hamilton, Ottawa and Toronto, average house prices were more than 50 per cent above affordable levels. CBC has more.
The Canadian men's curling team won a bronze medal today after beating the U.S. 8-5, CTV reports. Cassie Sharpe and Rachael Karker took silver and bronze in the freeski half pipe and Laurent Dubreuil won silver in the 1,000 metre long track race.