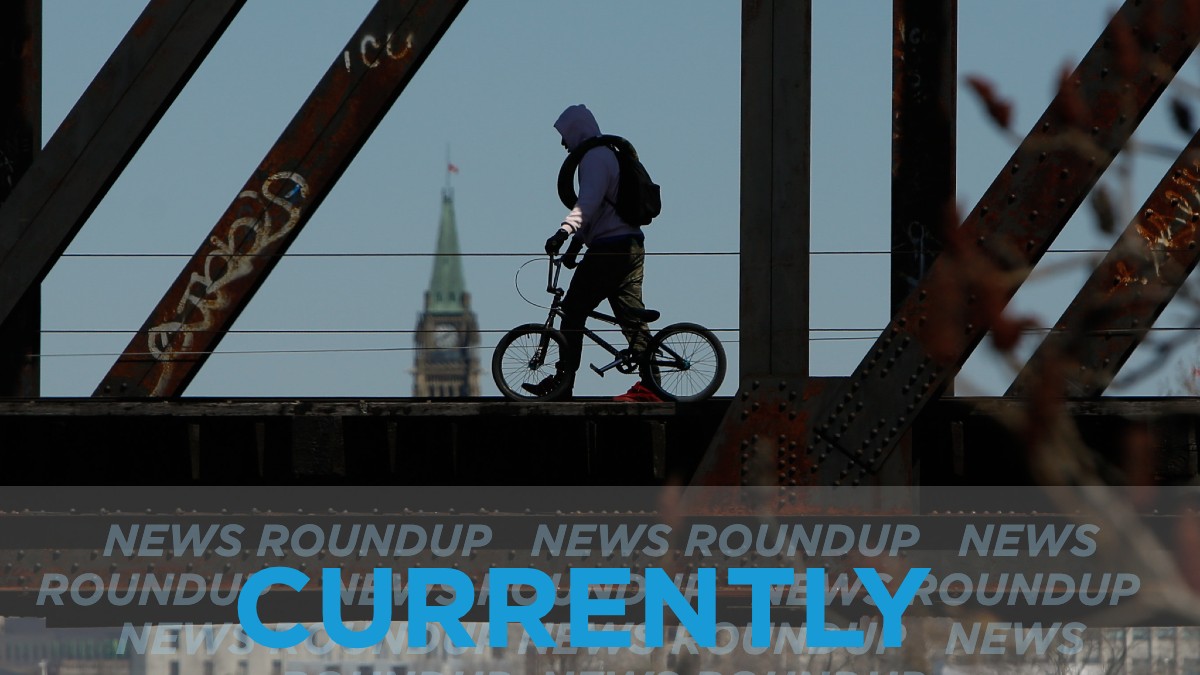 Expect showers and a possible thunderstorm today, Environment Canada says. The high will be 28C but will feel like 33C. Tonight will be 14C with more rain.
Starting June 15, anyone entering an OC Transpo bus, train or station or a Para Transpo minibus or accessible taxi will be required to wear a mask, CBC reports.
Premier Doug Ford said Thursday that he's sick of "taking bullets" for unionized government inspectors who, he alleges, refused to go into the province's long-term care homes to carry out inspections in the early days of the COVID-19 pandemic because of safety concerns. CBC has more.
Ontario Premier Doug Ford is expected to unveil the province's new COVID-19 testing strategy during his daily briefing at Queen's Park this afternoon, CTV says. Officials have previously set a goal of turning around 16,000 individual tests each day but yesterday marked the first time that they actually hit that threshold in weeks.
The Canadian Museum of History says the Canadian Museum of History and the Canadian War Museum remain closed "until further notice, and while we do not yet have a date for reopening, it is looking likely that we will not reopen to visitors before the fall of 2020," a statement says, CTV reports. Quebec is allowing museums to open today but Ontario is not.
Rachel Westley quit her job after six months at Amazon's Ottawa distribution centre, leaving behind what she described as a culture of bullying and intimidation on the warehouse floor, where she alleges she was inappropriately touched by a manager then "victim-shamed" after she came forward with the allegation. The Ottawa Citizen has more.
---
More Stories