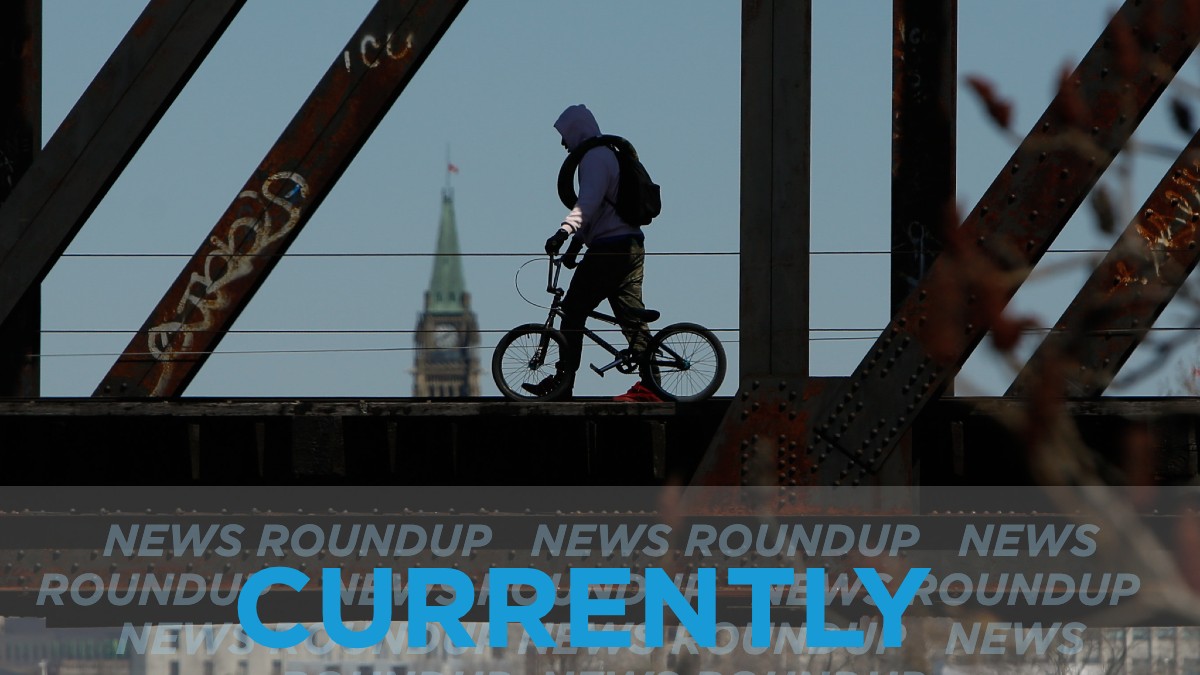 Be prepared for a rainy day, according to Environment Canada. Showers could begin this morning with the likelihood of rain, including a thunderstorm, increasing as the day goes on. The high is 26ºC and the low is 17ºC with rain continuing overnight.
Photo radar rolls out in Ottawa today after being delayed because of the COVID-19 pandemic. The rollout will include two fixed cameras as well as two cameras rotating between positions in eight different zones, near 11 local schools. Speeders caught on camera will receive their ticket in the mail 30 days later along with a photo of their vehicle. Demerit points will not be a part of the penalty. The Ottawa Citizen has more details about the locations of the cameras.
One resident of a long-term care home in Ottawa reported his room reached 38ºC on Friday and a family member is calling for the province to act now. A COVID-19 outbreak in the home meant residents were isolated in their rooms with no air-conditioning. Last week, Premier Doug Ford said the province would legislate mandatory air-conditioning in long-term care homes. Under current legislation, there is no maximum temperature for the homes. One senior's advocate, Laura Tamblyn Watts, said changes should have been made long ago. While, Toon Dreessen, the president of Ottawa firm Architects DCA, said that mandating air conditioning might not be the answer. CBC has more.
Premier Doug Ford is expected to announce the plans for moving into Stage 3 of reopening, CTV News reports. Stage 3 is expected to progress regionally. Stage 3 will see all businesses reopen as well as restrictions on the size of social gatherings to be loosened. Gatherings such as concerts and sporting events are not allowed in this stage. However, businesses such as movie theatres, bars and gyms are expected to reopen. 
The Nishnawbe Aski Police Service (NAPS) is Canada's largest Indigenous police force and throughout its 26 years, no officer has shot and killed somebody and no officer has died in the line of duty. Insiders and observers say a significant difference from its urban, non-Indigenous counterparts is the relationship building between the officers and those they serve. NAPS polices more than 38,000 people in 34 communities across Northern Ontario with 203 officers, 60 per cent of which are Indigenous. "Mainstream policing has a lot to learn from Indigenous policing," said Julian Falconer, a Toronto based lawyer. The Toronto Star has more. 
Quebec provincial police continued to search overnight for Martin Carpentier, the 44-year-old father of two girls found dead in St-Apollinaire, a small town near Quebec City. An amber alert was originally issued on Thursday for the girls when they had not been seen since the previous day. On Sunday, authorities narrowed the focus of their manhunt for the father to a thickly wooded area near where the girls were found. Global News has more.
---
More Stories