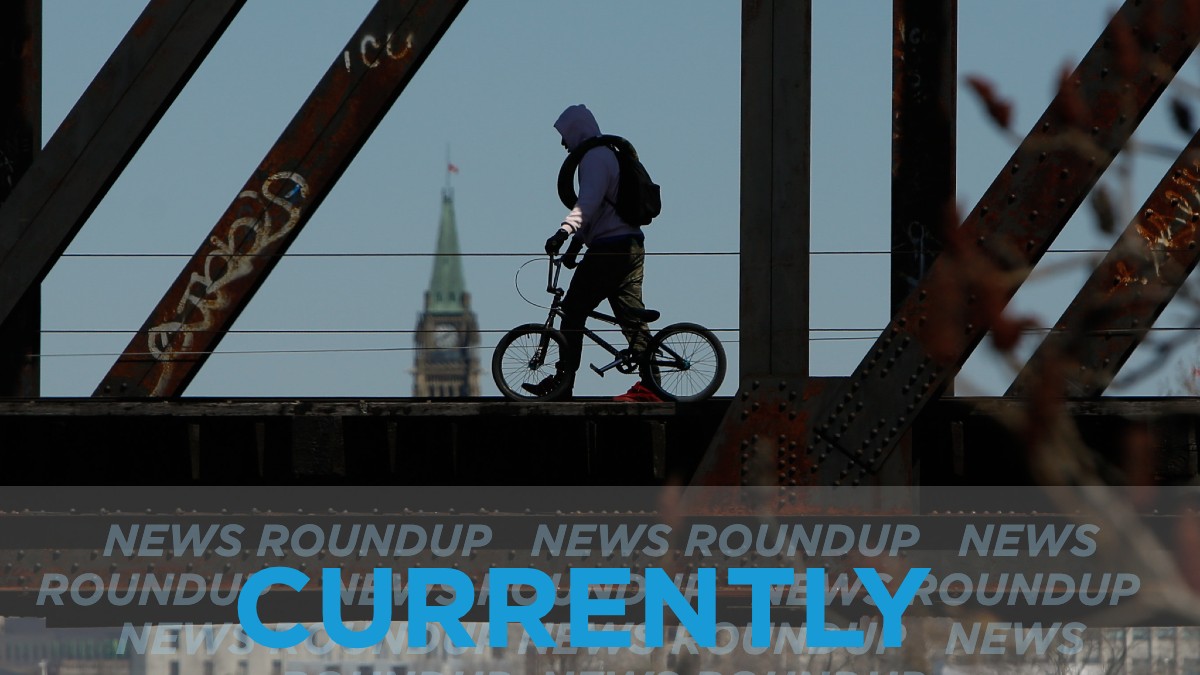 Expect a hot and sunny day, according to Environment Canada. The high will be 30ºC with barely a cloud in the sky. The low is expected to be 16ºC with a few clouds coming in overnight.
The death of a 20-year-old man is being investigated by Ottawa police after he went missing while swimming at Britannia Beach on Saturday evening. After a search conducted by police along with diver crews and Ottawa firefighters, the man's body was recovered early Sunday morning. As well, a teenager disappeared on Friday after jumping off the Prince of Wales Bridge, an out-of-use rail bridge west of downtown. CBC has more.
A four-kilometre section of Highway 417 between Bronson and Carling avenues has been closed since Thursday evening to replace bridges over the O-train and Canadian Pacific Railway tracks. It was supposed to open at 6 a.m. but that did not happen. The Ministry of Transportation states that "unforeseen challenges" will keep that stretch of the highway closed. The Ottawa Citizen has more.
The deputy commissioner of the NHL Bill Daly has announced the provisional agreement will sets protocols on training camps and games, CTV News reports. Daly said the two side are still working on negotiating an extended collective bargaining agreement. The new protocols must receive a positive vote by two-thirds of the league's board of governors along with a majority of the players. If that happens, games would start in late July or early August with the Stanley Cup being awarded in October.
Defence Minister Harjit Sajjan has launched an investigation into a racist poster placed in the Department of National Defence. The case focuses on a 2016 incident where a supervisor at DND posted a racist flyer in a kitchenette. Employee Andrea Kenny then launched a complaint about this incident in the spring of 2017. Kenny, later, launched a formal internal grievance with DND following the posting of a second racist image. Sajjan wants the investigation to go beyond the poster incident to examine the grievance process that previously rejected the complaint and also systemic racism. CBC has more.
Two Americans have been charged with failing to comply with the Federal Quarantine Act, the Toronto Star reports. On June 24, the pair entered Canada at a border crossing near Fort Frances, Ontario. The Canada Border Services Agency instructed them to quarantine for 14 days after driving directly to their final destination. According to Ontario Provincial Police, they were later seen making multiple stops in Fort Frances. They face a $1,000 fine.
---
More Stories