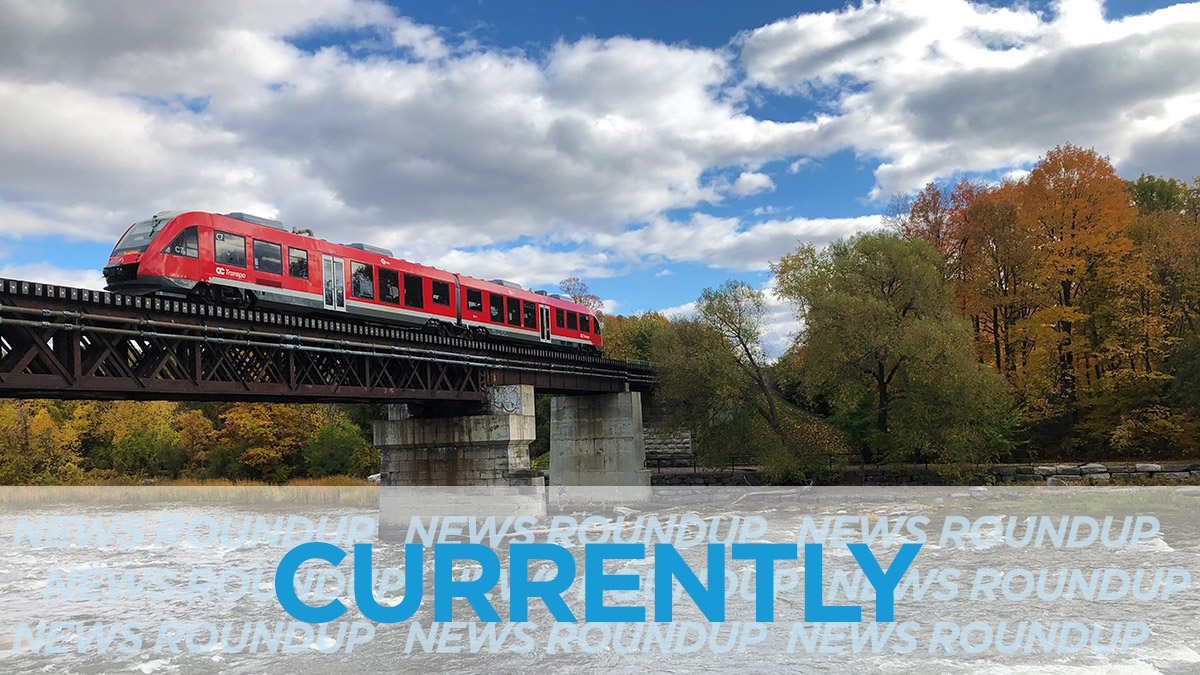 Good morning Ottawa! It's going to be a cloudy Monday in the capital with Environment Canada forecasting a high of 7°C and a low of 0°C.
Here's what else you need to know today:
Nearly two months into the opening of the Confederation Line, buses have become increasingly unreliable, the mayor is "furious" at its performance, and commuters remain unhappy. With the budget for 2020 up for discussion on Wednesday, the city's transit spending is expected to be a top priority, reports the CBC.
The Ontario Secondary School Teachers' Federation, which represents public high school teachers in the province, is conducting strike votes across the province. The union is expected to ratify the terms reached in the last-minute deal with the province in October. According to the Ottawa Citizen, the Ottawa-Carleton District School Board will hold votes from Nov. 3 to Nov. 5.
The Ontario Ministry of Education announced a ban on cellphones earlier this year, which restricted students usage of personal mobile devices during instructional time unless used for educational purposes, for health purposes, or for special needs. The ban's roll out had to be delayed to give school boards enough time to figure out the implementation of the policy, reports the CBC.
Following a year-long investigation into the levels of toxic metals such as lead in Canada's drinking water, the results indicate that hundreds of thousands of Canadians are consuming water laced with lead. The city of Ottawa had 97 failed tests measuring lead in water between 2014 and 2018 in comparison to five failed tests in Toronto. Read the entire story on the Toronto Star.
The Roger Neilson House is a local institution, which is funded through the charity arm of the Ottawa Senators, that supports children with life-limiting illnesses and their families. With attendance slumping and dissatisfied fans, the foundation is taking a hit, reports the Ottawa Citizen.
---
More Stories