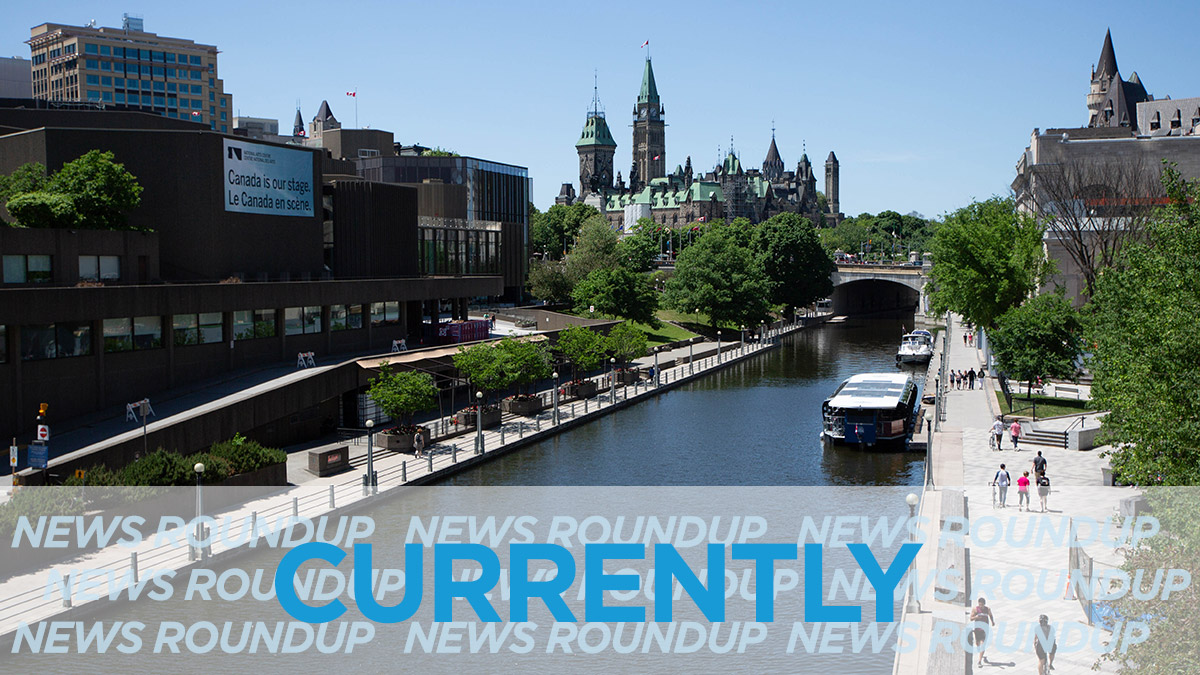 Happy holiday Monday Ottawa, Environment Canada is predicting a high of 11°C and low of 0°C. Make sure to keep an umbrella handy this morning as there is a 70 per cent chance of rain, changing to 30 per cent near noon.
Liberal Leader Justin Trudeau reportedly wore a bullet proof vest on stage at a campaign rally in Mississauga on Saturday. The rally started 90 minutes late and security measures were noticeably enforced, amidst alleged concerns about violence along the campaign trail. The CBC has more.
An Ottawa police officer tweeted Saturday night a picture of the currently under construction Carling Avenue on-ramp to the Queensway. The tweet was a reminder for the public not to move pylons, after the officer found the cones moved giving access to the ramp, the Ottawa Citizen reported.
Elections Canada has released data showing that two million Canadians cast their votes in the first two days of advance polling. This is a 25 per cent increase in turnout when compared to the same time period in 2015. For more information on how to take advantage of advanced polls, head over to the CBC.
More than 30,000 people were still without power in Manitoba Sunday, after Crown energy announced the spontaneous snowfall left an unprecedented amount of damage to transmission lines, tower lines and other infrastructure. Premier Brian Pallister declared the state of emergency early Sunday morning, to allow crews to repair the damages and take advantage from the help of surrounding provinces, according to the Toronto Star.
The Ottawa Senators brought home their first win of the season this Saturday against the Tampa Bay Lightning with a score of 4-2. The game proved new forward Vladislav Namestnikov to be a good fit as he scored two goals, including the game winner, the CBC has more.
---
More Stories