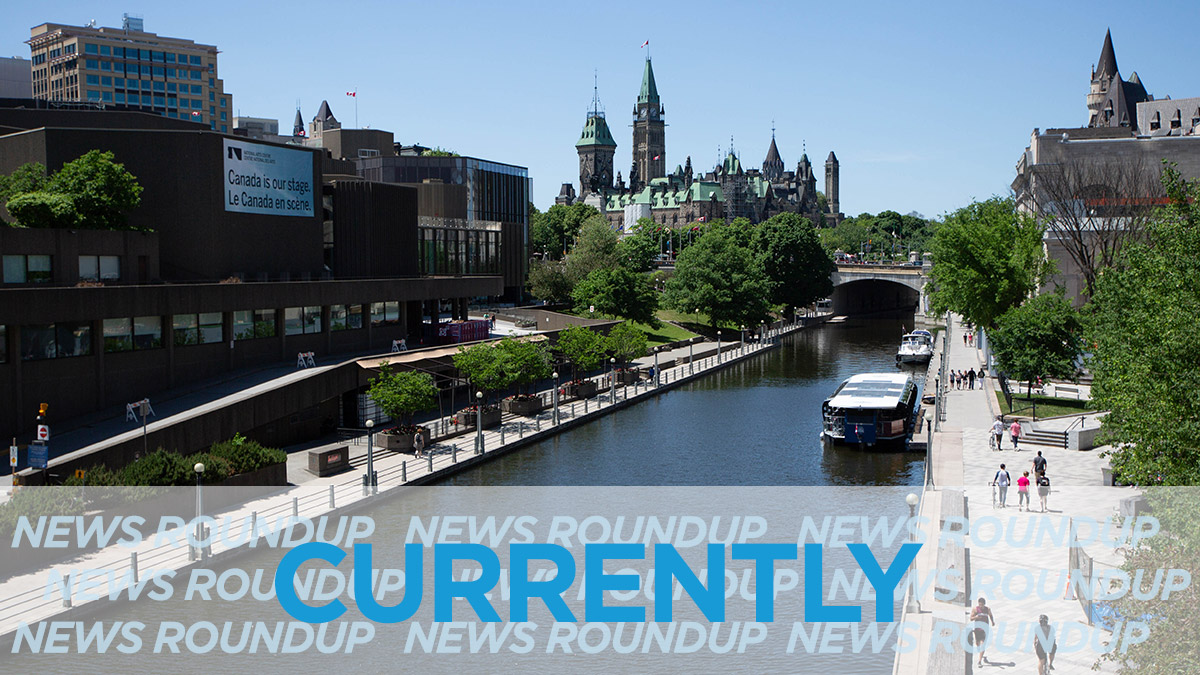 Good morning and bundle up. Environment Canada says the high temperature today will only be 10ºC with a low expected at 4ºC under grey skies and occasional showers or drizzle. But these stories should warm you up.
Two unions that represent school support staff in Ontario including receptionists, education assistants and other essential employees, say they will go on strike on Monday unless a contract deal is reached in talks starting Friday. Members of the unions have been working-to-rule, meaning they would not perform any duties beyond their mandated job description. The job action has potential to shut down classes next week. Global News has more.
Federal NDP leader Jagmeet Singh was told while campaigning in Montréal to remove his turban so he would "look like a Canadian." Singh responded, CBC News reported, by saying that Canadians can look like a variety of people, and as the two separated, the man reportedly told Singh he hopes he wins the election later this month.
The Ottawa Senators lost against the Toronto Maple Leafs 5-3 last night. The Senators head coach, ex-Leafs assistant coach D.J. Smith, made his regular season debut against Leafs coach Mike Babcock's squad. The teams won't square off again until February, where they'll play in Toronto.
The racist incident towards Singh came on the same day leaders of four federal parties took part in the French language debate in Montréal. French was, of course, discussed, with the moderator calling Conservative Leader Andrew Scheer out for not speaking out against Ontario Premier Doug Ford's cuts to services for Franco-Ontarians. Other highlights include Liberal leader Justin Trudeau defending his government's pipeline purchase, Bloc leader Yves-François Blanchet defending a ban on the religious symbols in Quebec and Scheer and Blanchet confirming they will not reopen the abortion debate. For more, the Montréal Gazette has a full recap.
New research suggests that red meat might not be as bad for you as originally thought, says a story in the Ottawa Citizen. Scientists at Dalhousie and McGill looked at many studies on the health impacts of eating red meat and have concluded that people should not necessarily reduce their consumption of meat, originally thought to put consumers at risk of increase heart disease and death. Many other scientists are asking the journal, Annals of Internal Medicine, to retract the study for further review.
Ahead of the 2020 JUNO Awards in March, the award committee has changed the "Indigenous Album of the Year" category to the "Indigenous Artist of the Year" category, CBC News says. The change comes as the JUNOs try to focus on Indigenous artists rather than just their work. Some, however, feel the changes do little to justify the existence of the category itself, which some critics argue separate Indigenous art from the art of other Canadians.