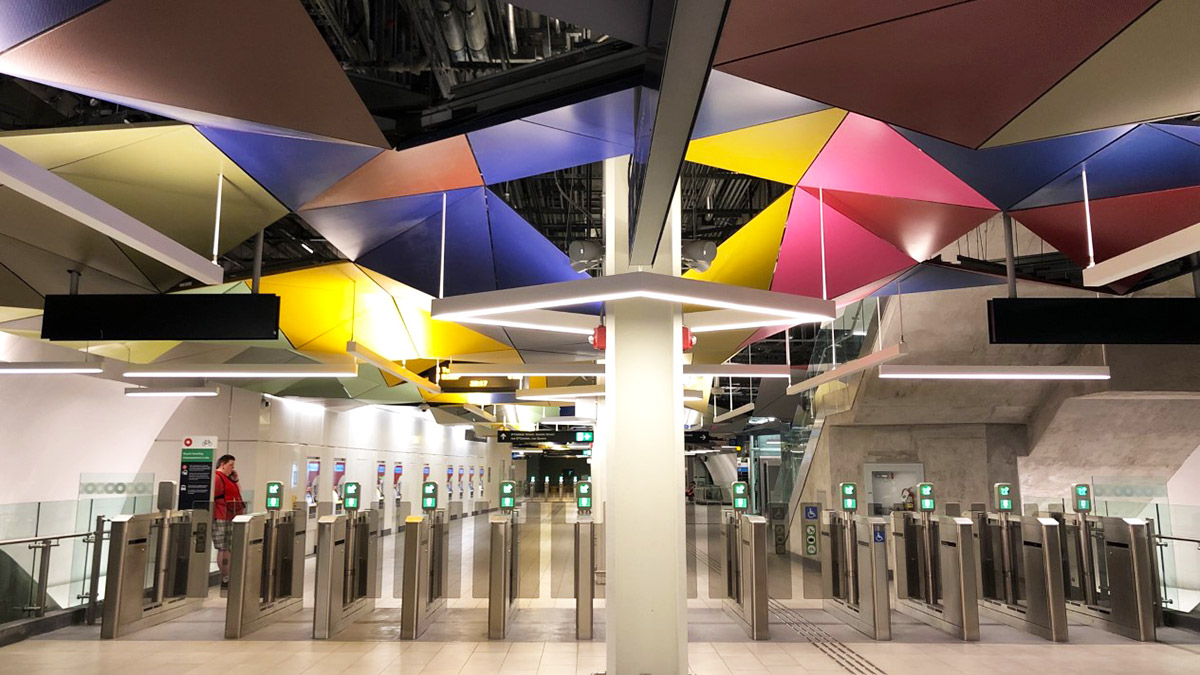 As the LRT glides through Ottawa and patrons hustle through the new stations, they are discovering the city's largest ever public art project.
Twenty- four artists contributed 21 works to provide the Confederation Line with unique paintings, fences, sculptures and even a hanging garden.
The City of Ottawa recognizes the importance of showcasing artwork in public spaces. The commitment was set down in a Public Art Policy that was approved by council in 2015. The policy's first line states that art can define cities. The policy sets aside one per cent of municipal development project budgets to art.
The O-Train Public Art Program was launched in 2012. At $10 million, the Confederation Line's art program is the city's biggest investment in public art yet. The city also has a growing collection of art that now contains some 2,900 works created by more than 800 artists.
Julie DuPont, the portfolio manager of the Ottawa Public Art Program, was in charge of all aspects of art along the Line.
"We didn't necessarily have a theme, but the artwork is inspired by the natural environment of Ottawa," says DuPont. "Ideas of water and flow, light, and colour are instrumental to our artwork."
There are no plaques in the stations naming the works and the artists but DuPont says that recognition is in the works.
With 24 artists in 13 stations, below is a visual tour of Ottawa's most ambitious public art collection stop by stop.
Tunney's Pasture
Gradient Space by Derek Root
Cost: $495,000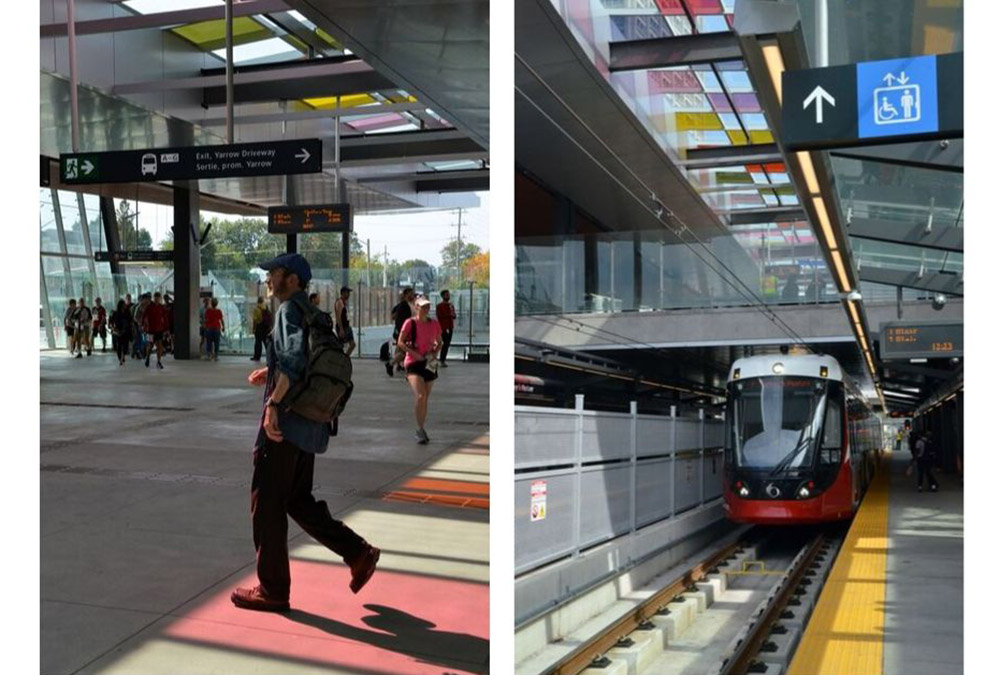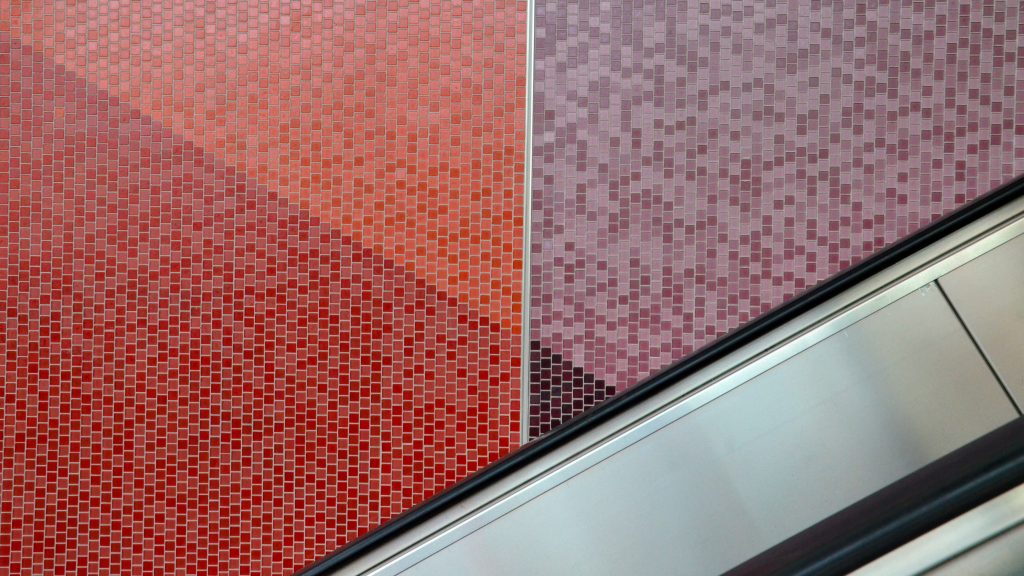 Derek Root is a Vancouver-based artist with works in the permanent collections of the National Gallery of Canada, the Vancouver Art Gallery, and the Canada Council Art Bank. His public art is also featured in Vancouver and Toronto.
---
Bayview
As the Crow Flies by Adrian Göllner
Cost: $495,000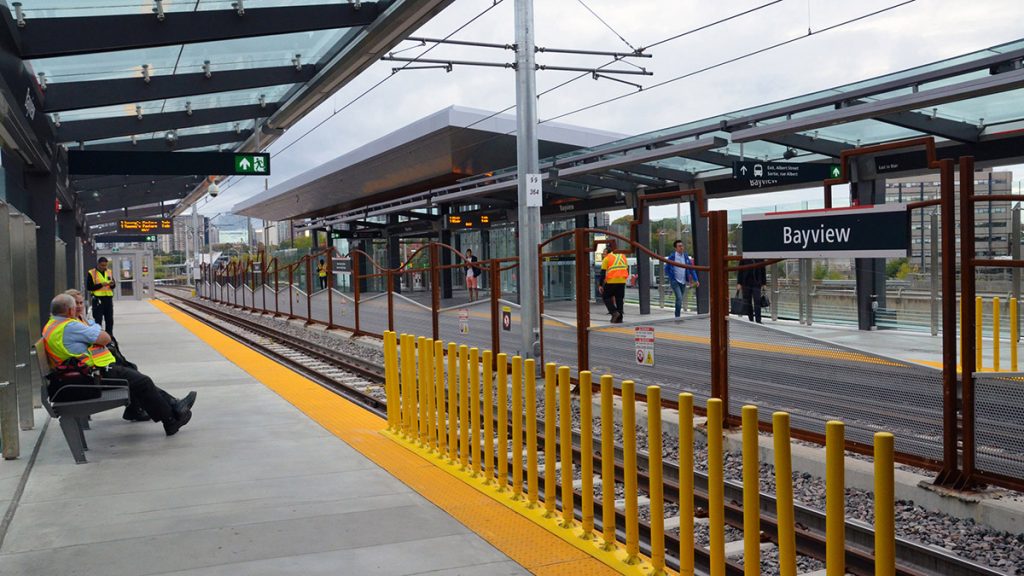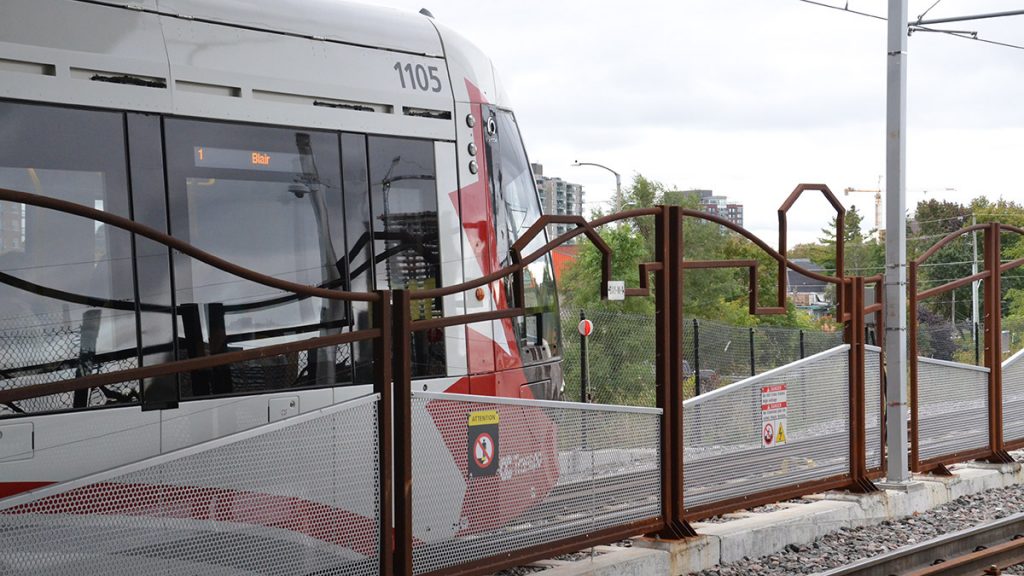 Adrian Göllner is an Ottawa-based artist. The artist has created three other public art pieces in the City of Ottawa's art collection.
Cascades by Pierre Poussin
Cost: $200,000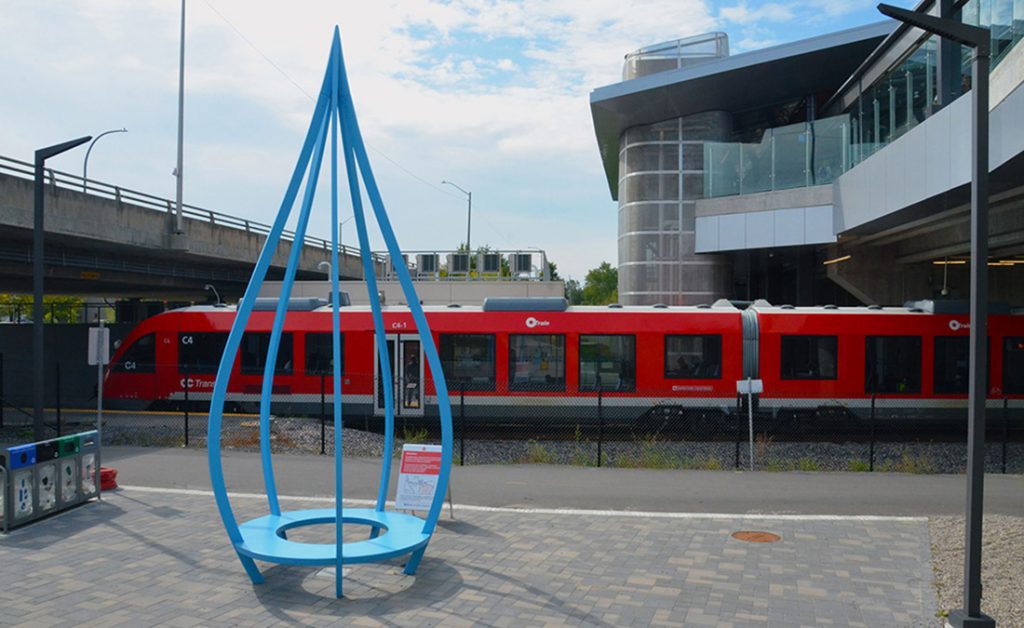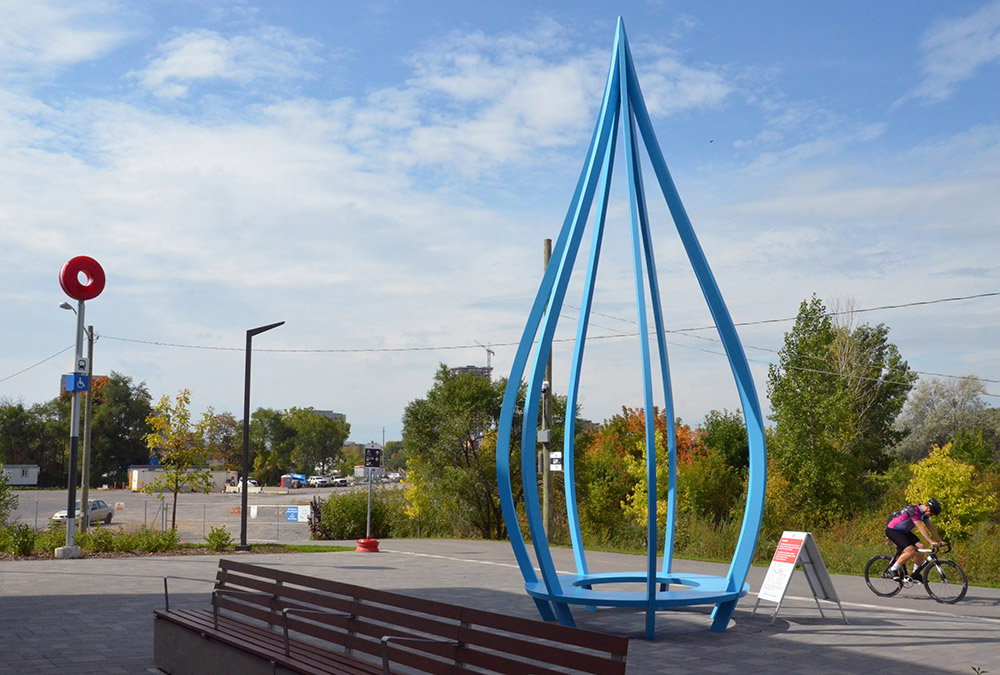 Pierre Poussin is an artist based in Toronto. The Cascades statues are meant to celebrate Chaudière Falls, which is a spiritual, cultural and trading hub for Indigenous peoples.
---
Pimisi
The central ceiling piece of the station was created by five Algonquin artists: Simon Brascoupé of Ottawa; Emily Brascoupé-Hoefler of Ottawa; Sherry-Ann Rodgers of Gatineau; Doreen Stevens of Kitigan Zibi Anishinabeg, Que. and Sylvia Tennisco of Pikwàkanagàn, Ont.
Cost: $740,000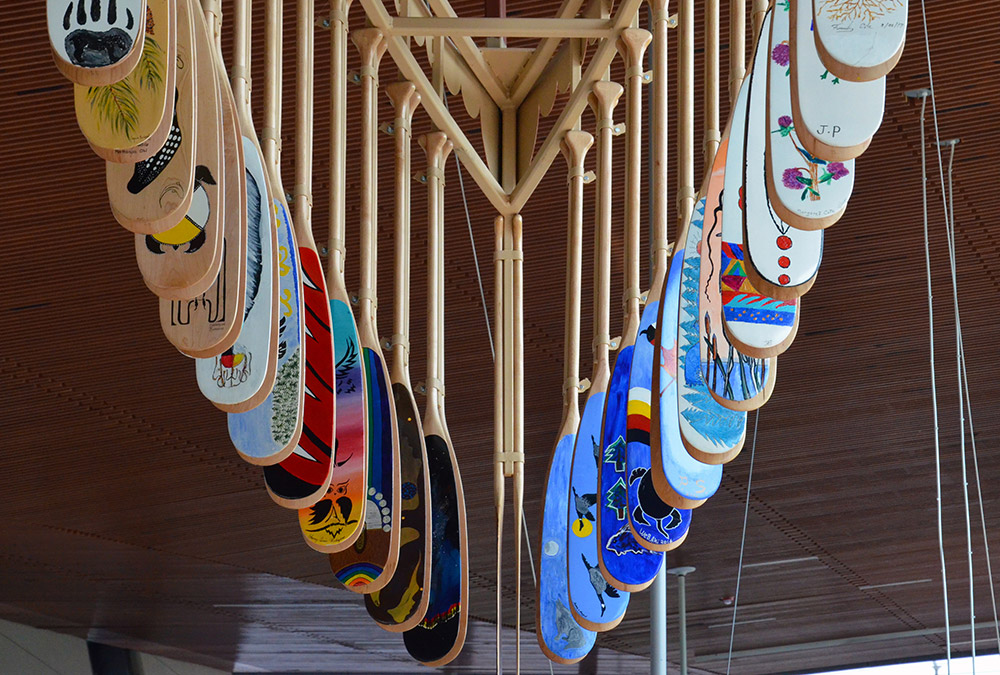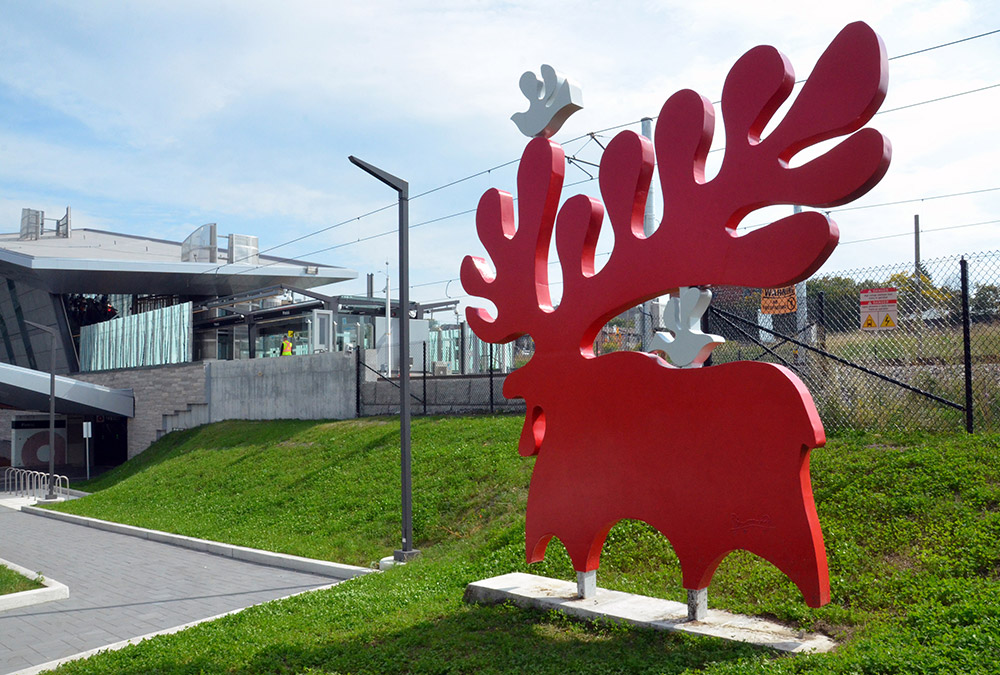 The chrome eel, woven basket, and birch fence pieces were created by Nadia Myre.
Cost: $296,000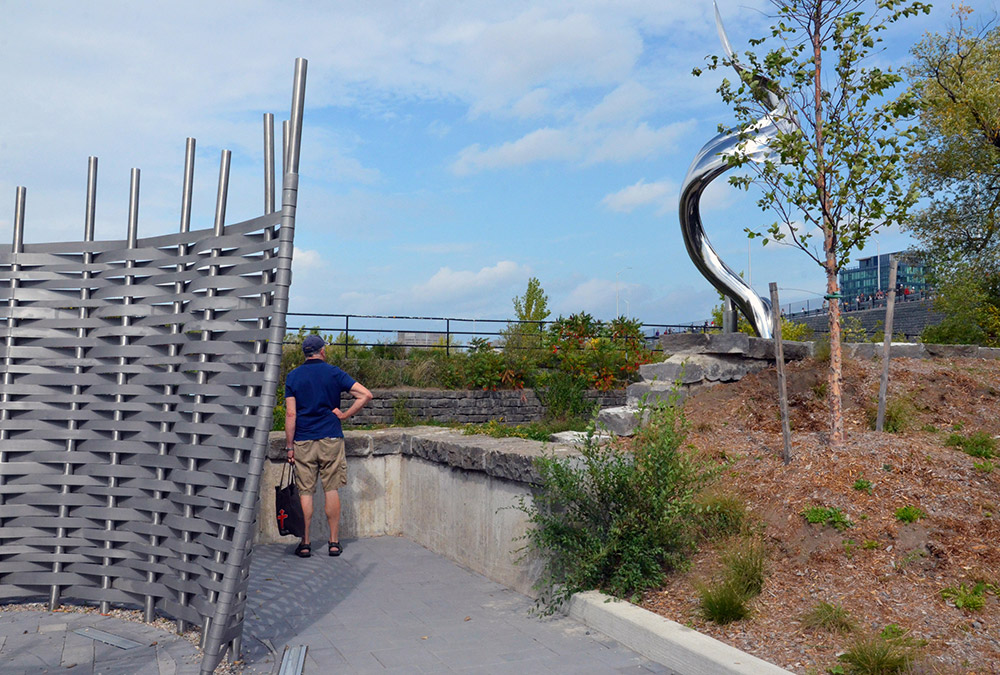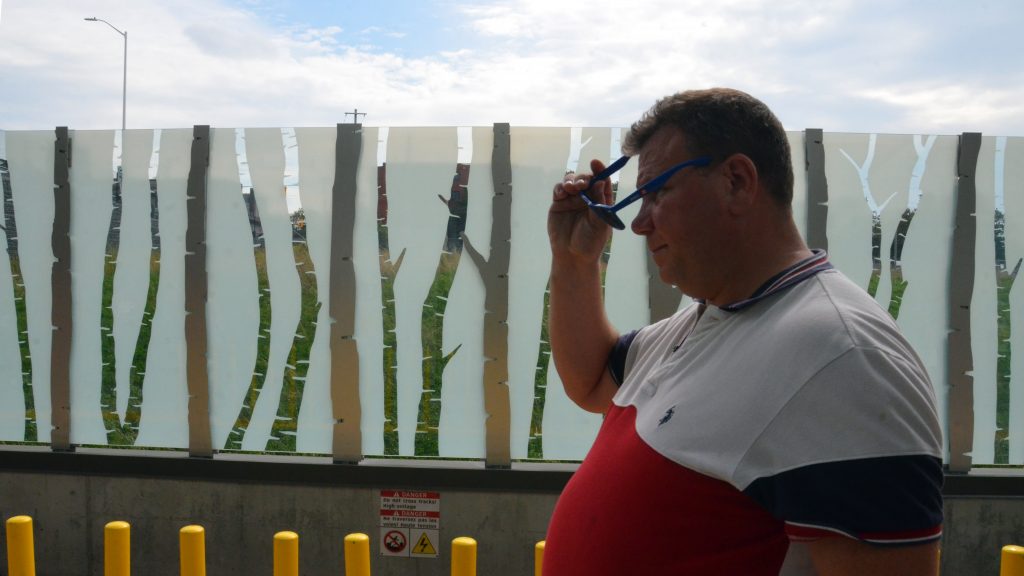 Nadia Myre is an indigenous and Quebecois artist based in Montreal. Her art explores topics of identity, resilience and the politics of belonging.
---
Lyon
The Image Relies on Positive Thinking by Geoff McFetridge
Cost: $200,000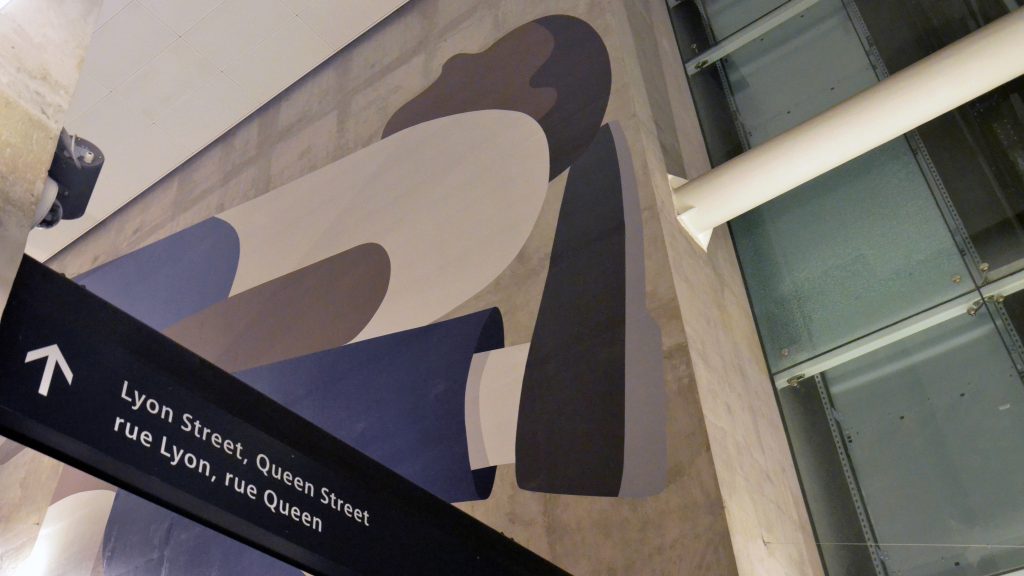 Geoff McFetridge is a Calgary-born, Los Angeles-based artist. The paintings found around Lyon station are meant to represent contemporary life and vibrancy in a city.
With Words as Their Actions by PLANT Architect
Cost: $595,000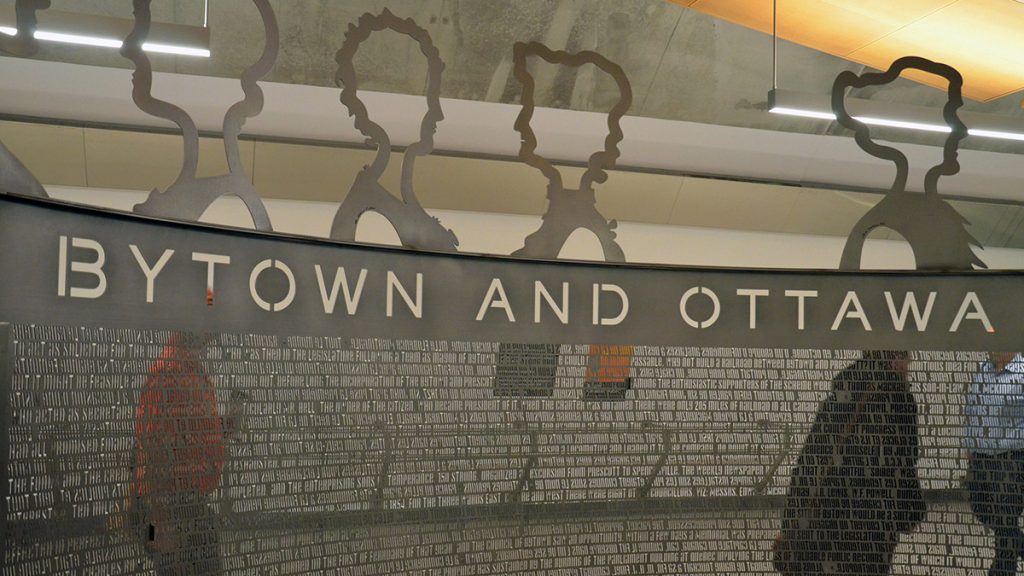 PLANT Architect is a group of architects and landscape architects based in Toronto. With Words as Their Actions in Lyon station highlights the firm's vision for what it describes as its "strong cultural-historical grounding."
---
Parliament
Lone Pine Sunset by Douglas Coupland
Cost: $595,000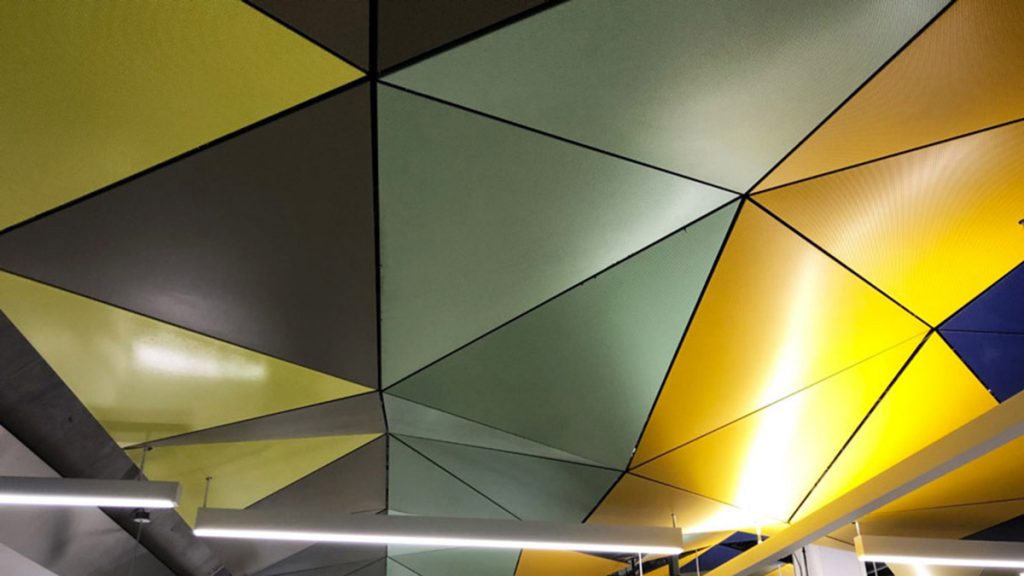 Douglas Coupland is a well-known Vancouver-based artist and writer. Coupland, who is an officer of the Order of Canada, is the artist responsible for the Fallen Firefighters Memorial near the Canadian War Museum. The artist's other public art pieces can be found in Vancouver and Toronto.
Trails: home and-away by Jennifer Stead
Cost: $200,000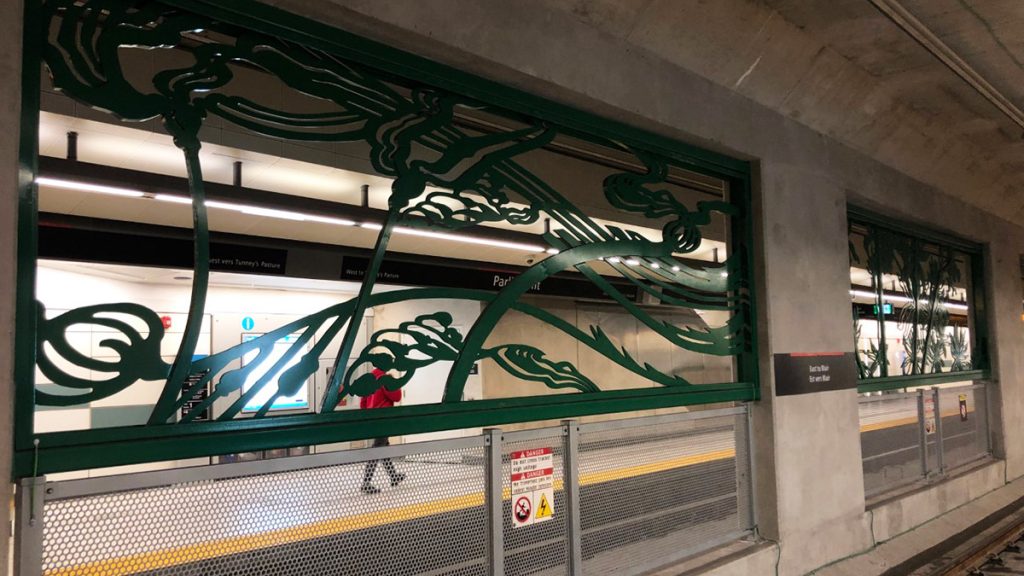 Jennifer Stead is a New Brunswick-based artist. Her work in Parliament station evokes a sense of nature through steel panels.
---
Rideau
The shape this takes to get to that by Jim Verburg
Cost: $200,000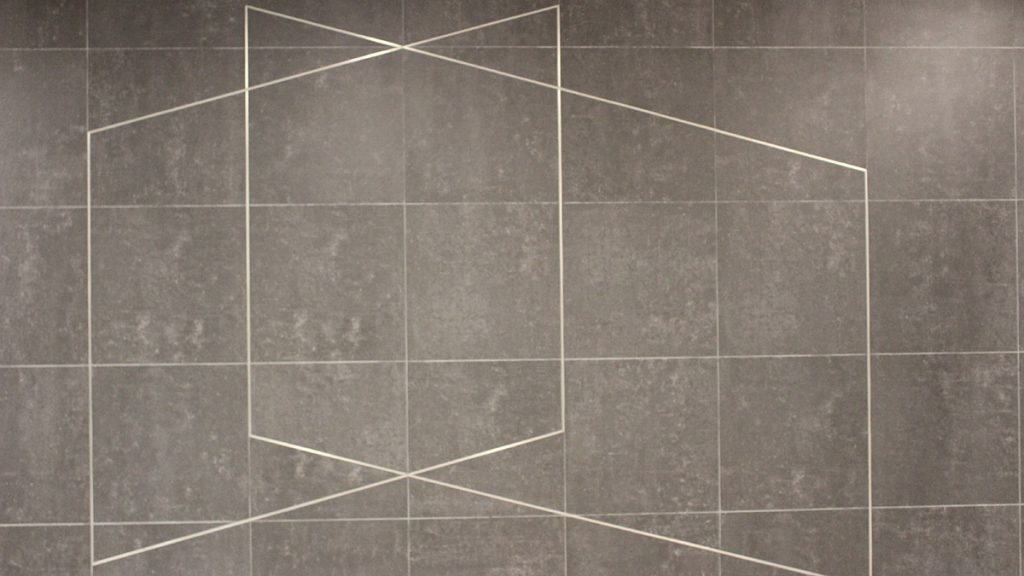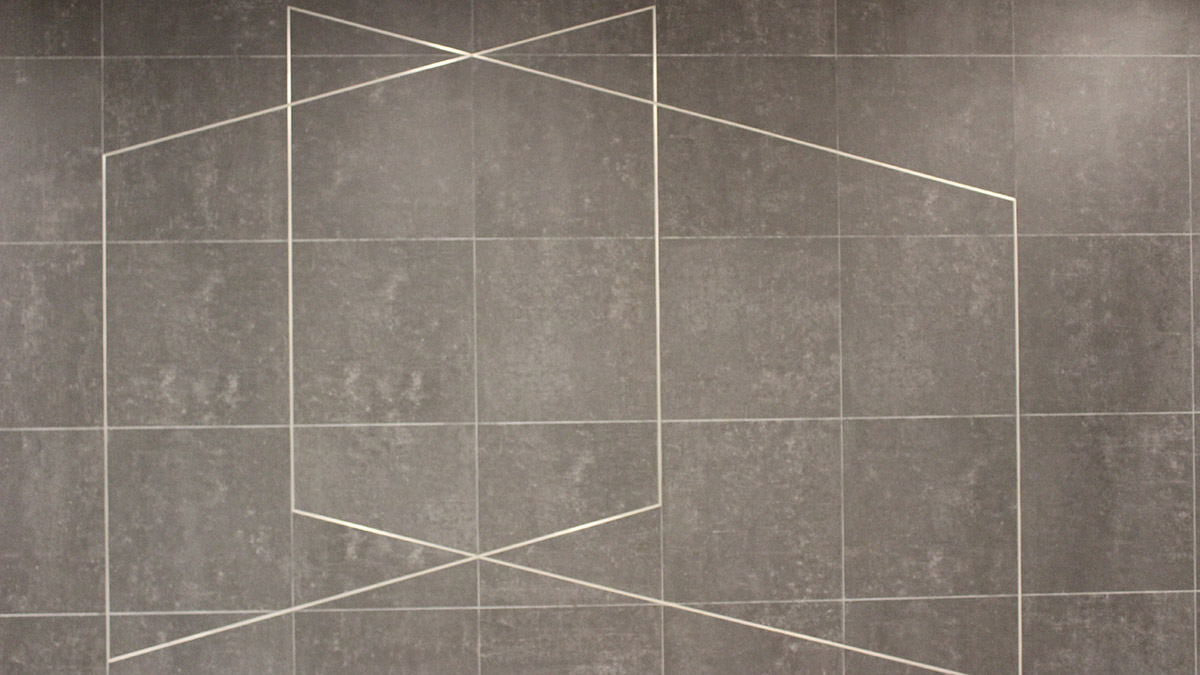 Jim Verburg is an artist based in Toronto. His geometric design on the wall of Rideau station is typical of his subtle and minimalistic work.
Flow by Geneviève Cadieux
Cost: $595,000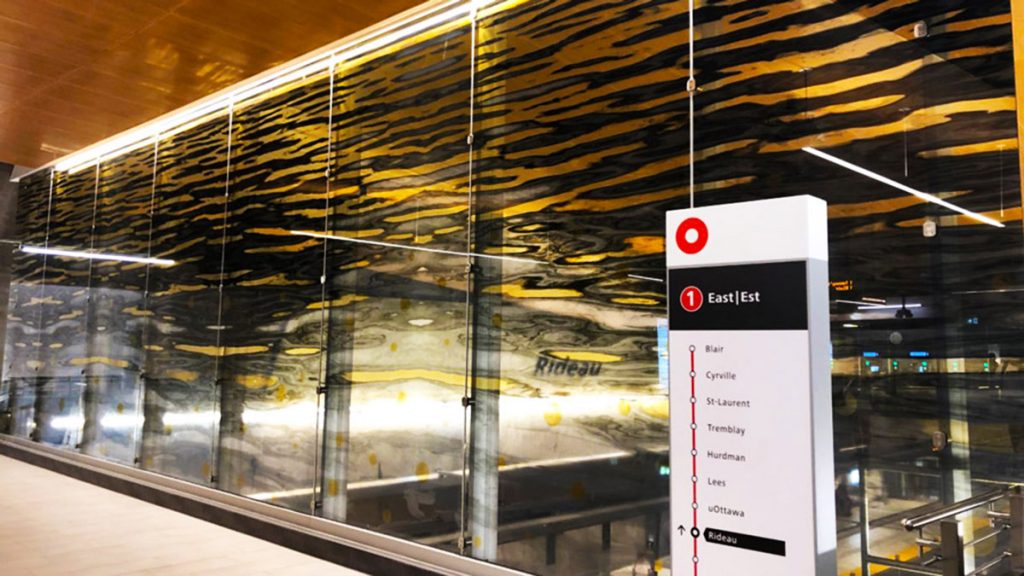 Geneviève Cadieux is a Montreal-based artist and photographer. She is the winner of the 2011 Governor General's Award for Visual and Media Arts. On top of the work in Rideau station, the artist has three public art pieces in Montreal.
---
uOttawa
Train of Thought by Michael Besant
Cost: $200,000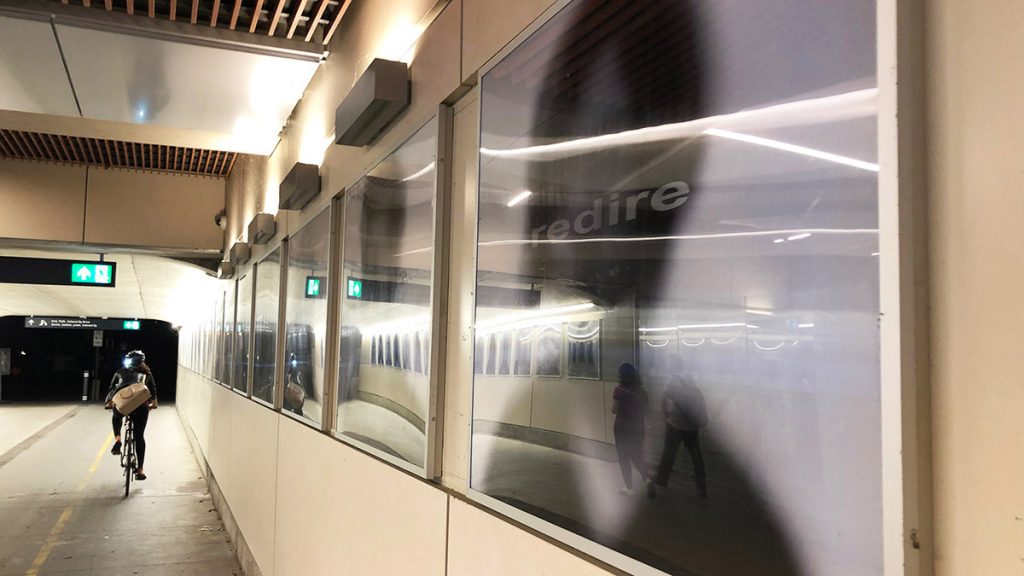 Michael Besant is a Calgary artist and some of his other public art has been featured in Toronto, Calgary, and New York City.
Sphere Field by Kenneth Emig
Cost: $200,000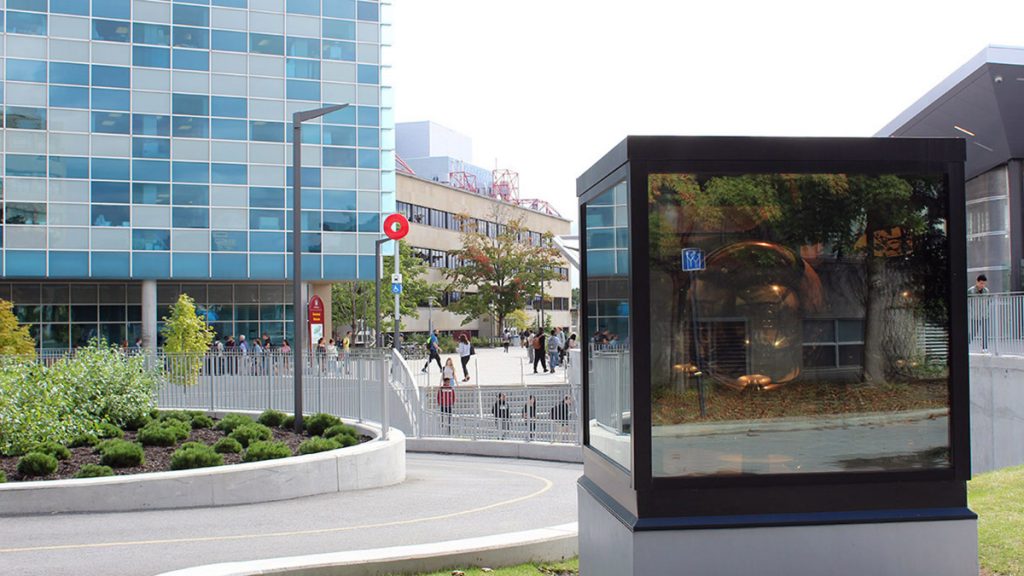 Kenneth Emig is the local Ottawa interdisciplinary artist behind Sphere Field, who explores the sensory intersection between visual art, technology, and dance.
---
Lees
Transparent Passage by Amy Thompson
Cost: $295,000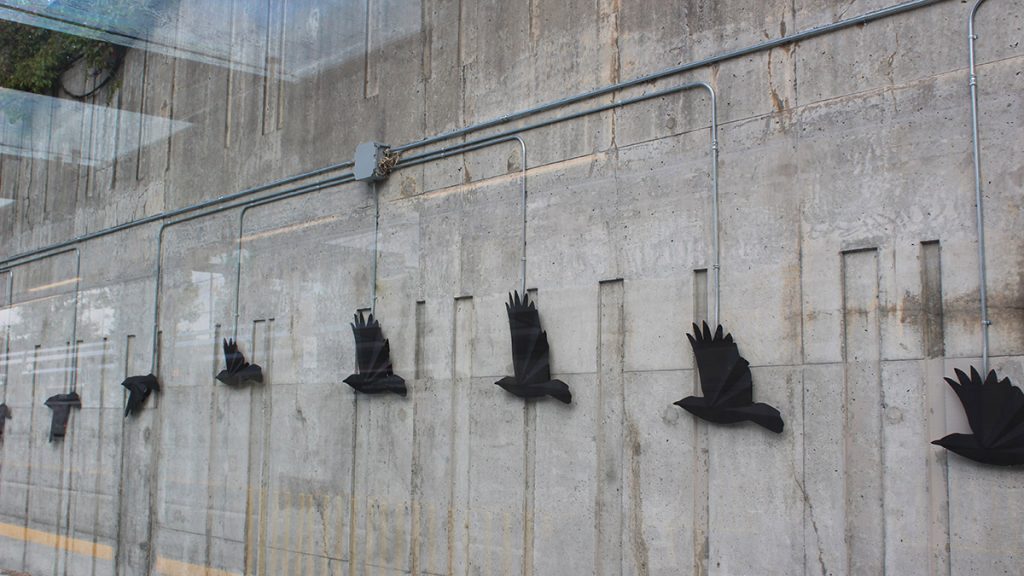 Amy Thompson is an Ottawa artist, who has created public art pieces in her home city and in Vancouver. The artist's work in Lees station involves a 90-meter glass platform, printed canopy glazing, and 21 black metal birds in flight.
Michelle Gagnon is a University of Ottawa student. She loves the artwork and she thinks that it makes every station special.
"I really noticed the birds at Lees station. As the train is going by, the birds sort of fly along the wall and it's really nice."
When it comes to Public Art Policy, Gagnon fully supports it, "it helps bring life into the city."
---
Hurdman
Coordinated Movement by Jill Anholt
Cost: $495,000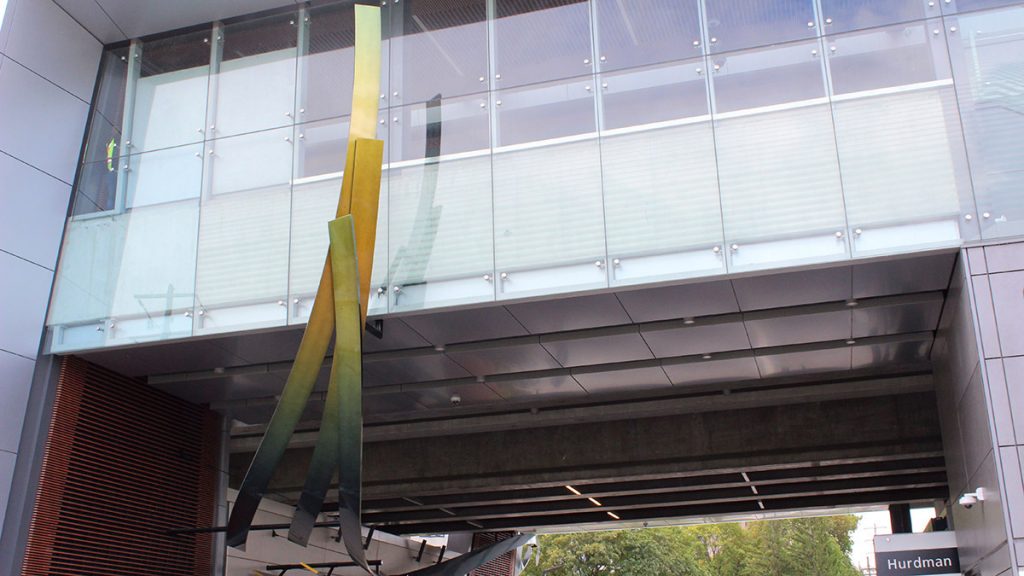 Jill Anholt is an artist based in Vancouver, whose practice ranges from integrated public works in locations such as parks or transit stations to small scale installations in buildings and public plazas in North America.
---
Tremblay
National Garden by Jyhling Lee
Cost: $345,000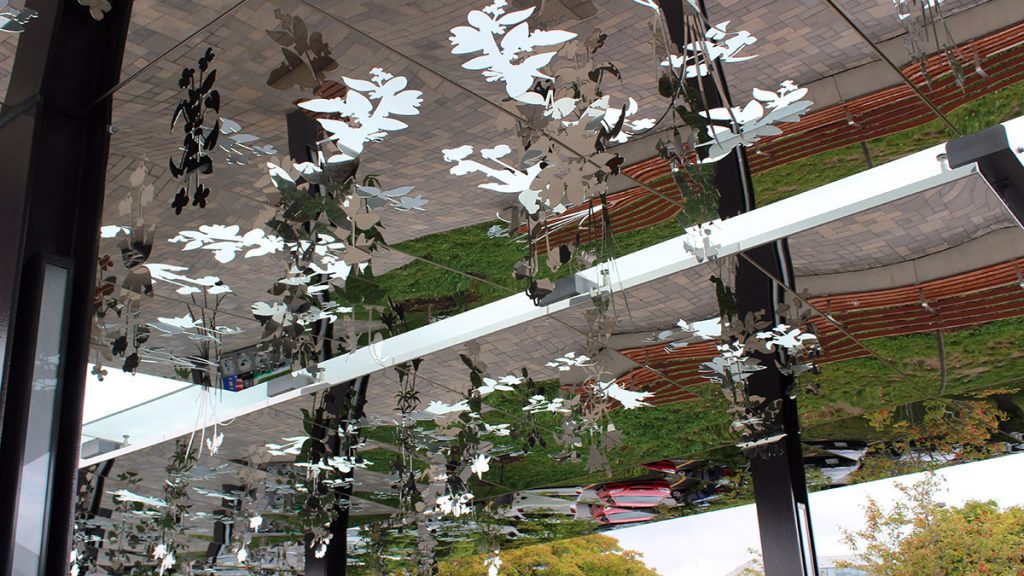 Jyhling Lee is a Toronto-based artist and architect. Lee's public art is displayed in cities across Canada, including Saskatoon, Waterloo, and Toronto.
---
St. Laurent
This mural was created by Andrew Morrow.
Cost: $345,000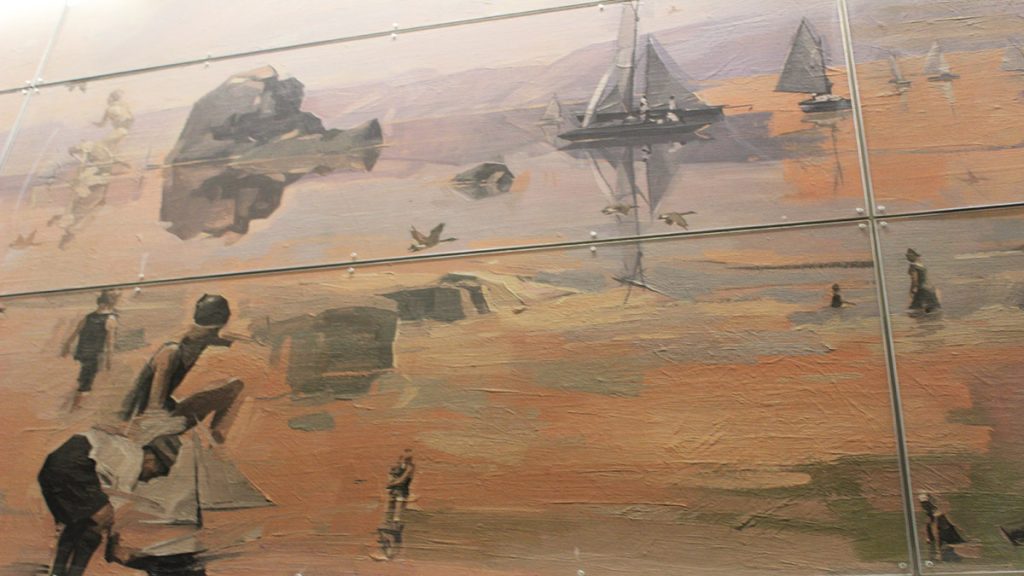 Andrew Morrow is an artist based in Chelsea, Que. His work explores and plays with historical themes.
---
Cyrville
The Stand of Birch by Don Maynard
Cost: $295,000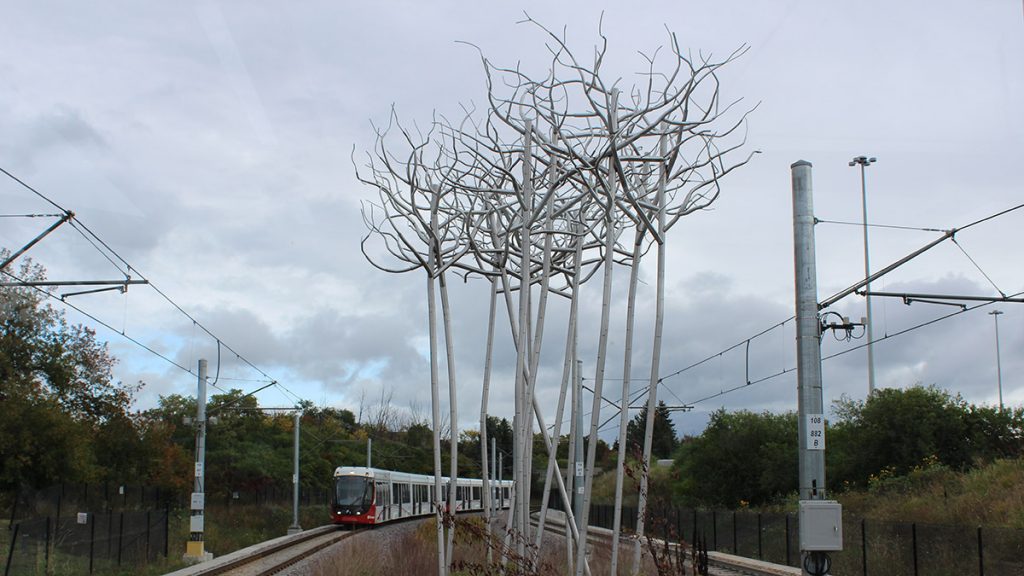 Don Maynard is the Kingston-based artist behind the sculpture, Stand of Birch at Cyrville station. The artist's practice includes painting, sculpting, and working with multi-media installations.
Driven by aesthetics and inspired by indigenous symbolism, the artist says the giant stainless steel birch trees and their branches evoke the entangled nature of travelling through the slick new train stations.
"As a contractor, I have complete creative control," says Maynard. "I was actually surprised by the amount of control."
The City of Ottawa's budget allowed Maynard the creative freedom to pursue a large scale project that otherwise would not be feasible.
"I would never build any of these things for me or my own interest because they're expensive," says Maynard.
The artist received a commission of $40,000 of the $295,000 overall budget.

---
Blair
Lightscape by cj fleury and Catherine Widgery
Cost: $495,000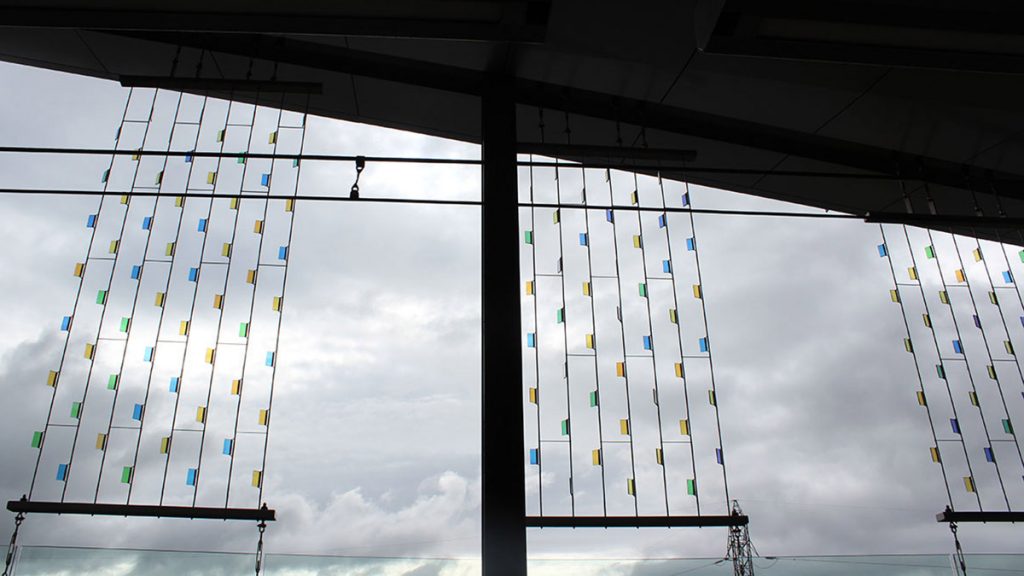 cj fleury is an Ottawa-based artist with 17 public art commissions in Quebec and Ontario under her belt. Catherine Widgery is a Montreal-based artist with works on display across North American cities, who has been working with public art for over three decades. The two artists collaborated on their piece, Lightscape, in Blair station.
—
The city is currently in the process of finding artists for Stage 2 of the LRT.
---
More Stories