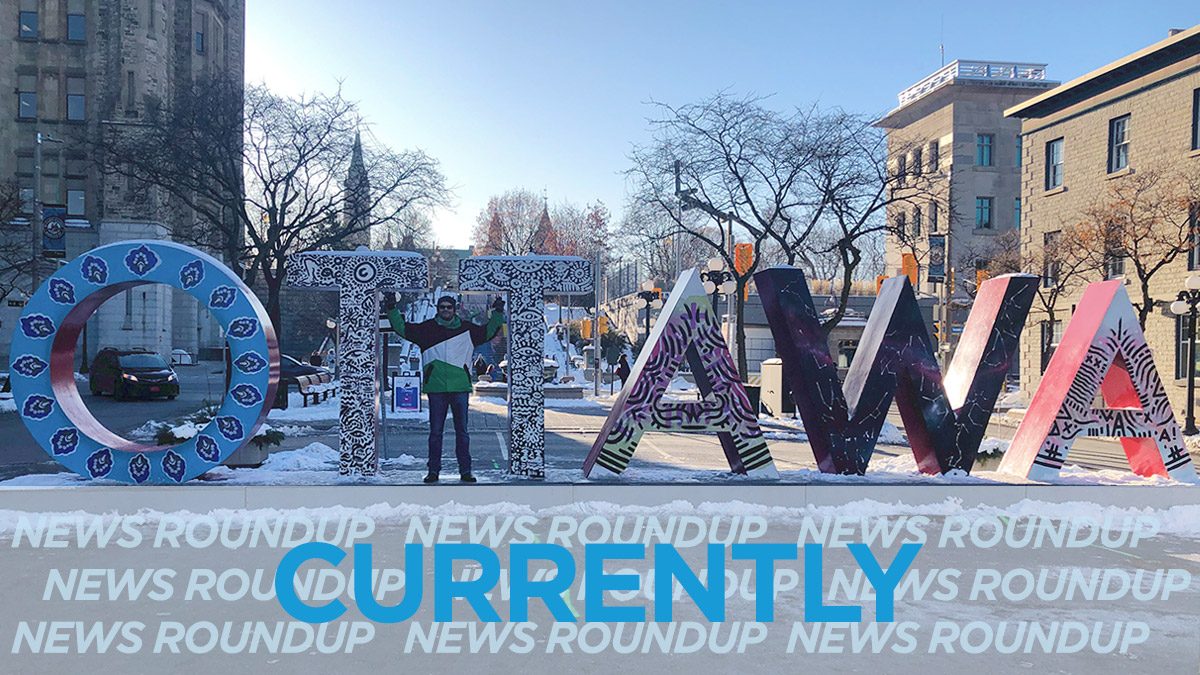 A cloudy Tuesday with a high of 1 C will yield to strong winds and periodic light snowfall in the night, with amounts of two centimetres and a nighttime low of -3 C, according to Environment Canada. The snow will end overnight with a 40 per cent chance of flurries.
Ottawa's medical officer of health Dr. Vera Etches announced two more cases of the omicron COVID-19 variant on Monday. The Ottawa Citizen reports the four total confirmed cases in the city are unrelated.
The Ontario government is developing an "enhanced strategy" in response to confirmed cases of the omicron variant in the province, said chief medical officer of health Dr. Kieran Moore on Monday. According to CBC News, Ontario's third dose vaccine strategy may be accelerated. More details are expected by the end of the week.
CTV Ottawa says reporter and weekend news anchor Stefan Keyes has tested positive for COVID-19 while in South Africa. Keyes had travelled to South Africa for a wedding but, while there, the omicron variant was formally identified and countries around the world, including Canada, began to bar travellers from the region.
Between 50 and 100 mm of rainfall is expected on the south coast of British Columbia as a third major storm moves into the rain-soaked province. Global News notes this atmospheric river comes after intense rainfall from Nov. 13 to 15 and a second storm over the past weekend.
At a rate of 48.4 deaths per 100,000 people, Yukon has overtaken B.C. with the highest opioid fatality rate in the nation, reports CBC News. The territory's chief coroner Heather Jones said 21 people have died in the Yukon due to opioid overdoses since the beginning of the year.
Alberta, British Columbia, Saskatchewan and Nova Scotia worked together to overhaul proposed federal regulations addressing contaminated wastewater from coal mines, reports the Narwhal. The details come from an internal document from Alberta's environment ministry, recently released through freedom of information legislation.