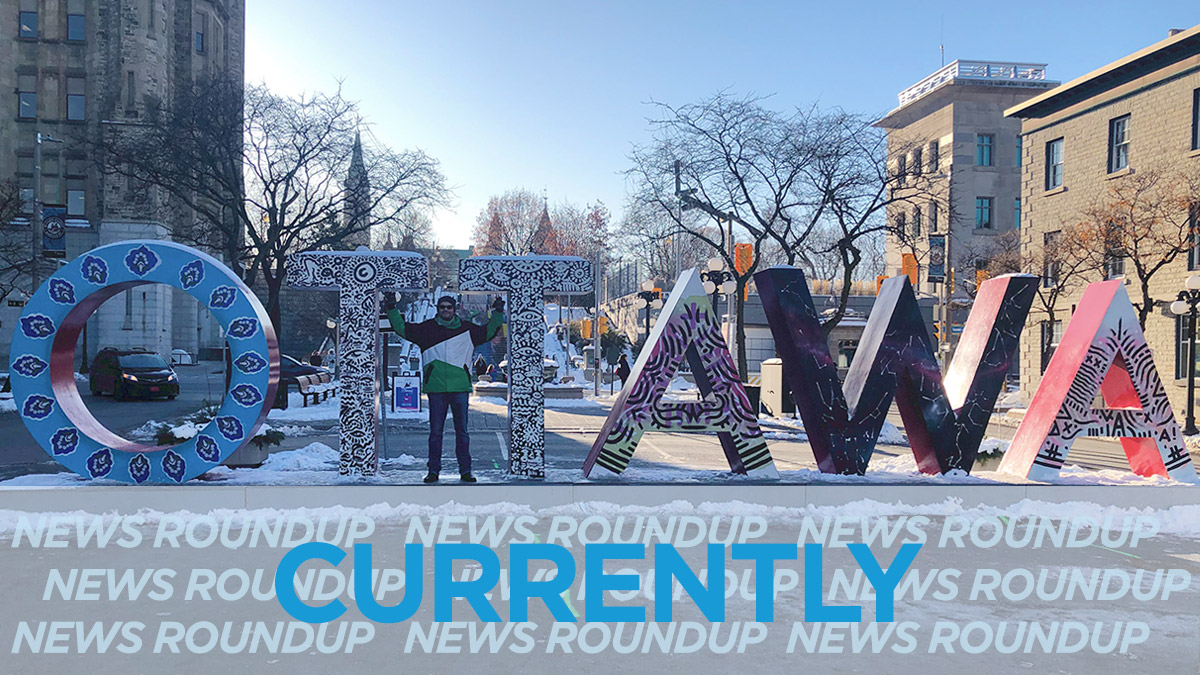 Good morning, Ottawa. Today there is a 40 per cent chance of flurries with a risk for freezing rain, according to Environment Canada. The day will start warmer with a high of 0C coming early in the morning. This will fall to a low of -20C tonight.
Prime Minister Justin Trudeau joined the U.S., U.K., and Germany in announcing new sanctions against Russia in response to Moscow's recognition of breakaway regions in Ukraine and the movement of troops into those regions. Canada is also sending 460 troops to Latvia to strengthen NATO forces in the area, reports Global News.
Prominent "Freedom Convoy" leader Tamara Lich has been denied bail as the judge was not convinced that she would return home and follow court orders. Among other things, Lich was responsible for the now-halted GoFundMe campaign that raised more than $10 million to support the Ottawa protests. CBC has more.
Trucks, trailers and Canadian flags have been spotted at four sites near Ottawa in recent days following the removal of protesters from the city's downtown. CBC has more.
Police officers with guns drawn stormed the Rideau Centre mall around noon yesterday according to CTV News. The police took a person into custody and the mall was reopened at 3:30 p.m. This was the first day the mall had opened since Jan. 29 because of the protests in downtown Ottawa.
Amid pricing disputes, Frito-Lay has halted all chip shipments to Loblaws, Canada's biggest grocery retailer. A spokesperson for Frito-Lay said the company is trying to cover increased production costs while a Loblaws spokesperson said that the retailer is focused on keeping prices as low as possible for customers. The Toronto Star has more.