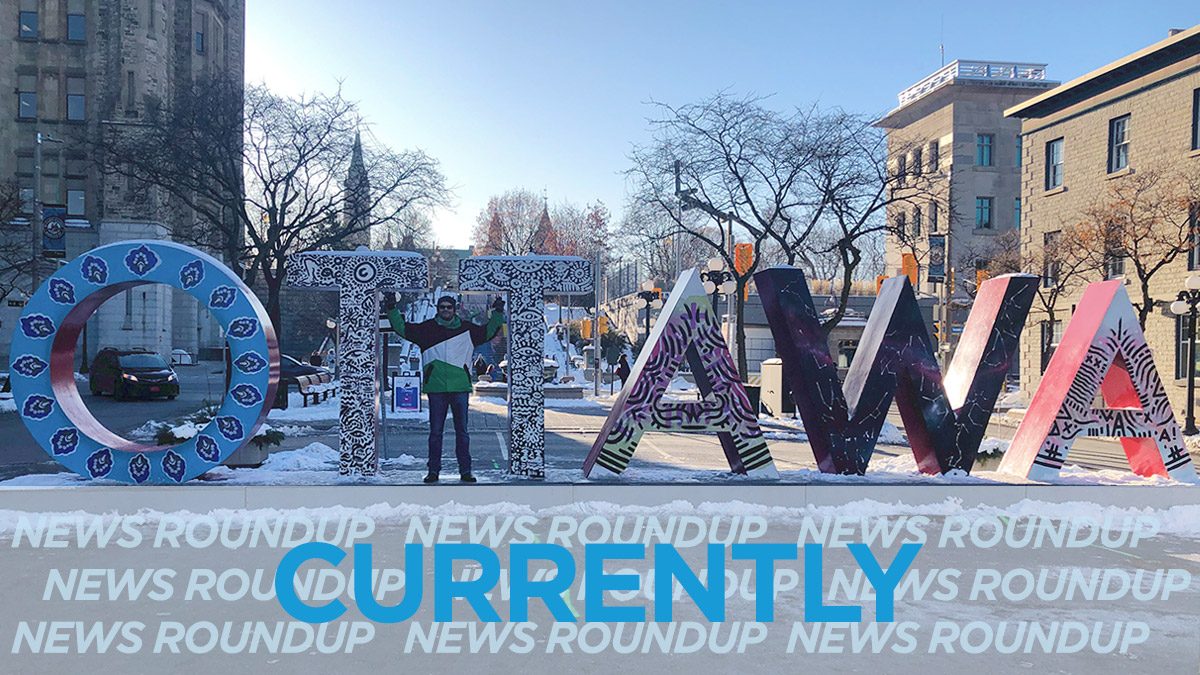 Good morning, Ottawa! Today will be a mix of sun and cloud with a 60 per cent chance of flurries or even rain in the late afternoon. The high will be 1C and the low this morning is -16C with the windchill, Environment Canada says.
Alberta Premier Jason Kenney announced Tuesday evening proof of vaccination for citizens when entering businesses, workplaces, or public venues has ended. CBC News explains that this is the first step in a three step opening. Next, children 12 and under will be exempt from mask requirements. Saskatchewan too has announced an end to vaccine passports.
CBC reports that the trucker blockades may be negatively affecting the Canadian economy especially one that is slowing traffic into Canada at one of the busiest crossings between the two countries in Windsor, Ontario.
The Children's Aid Society of Ottawa (CASO) and the Ottawa Police are consulting on how to handle the fact that there are about 100 children staying inside vehicles in the occupation camp downtown, the Ottawa Citizen reports.
Margaret Makins, once a mother of three, says she had to watch her 70 year old, unvaccinated son contract COVID-19 and die. She told CBC that she hoped others would make better decisions for their families and elders, if not for themselves.
A member of the gold medal-winning Russian figure skating team has had a positive doping test, causing the IOC to delay the medal ceremony for the event at the Beijing Olympics, Sportsnet says. Meanwhile Canadian Meryeta O'Dine won a bronze medal in women's snowboard cross and Stephen Dubois wins silver in men's 1500 short-track speed skating.
---
More Stories