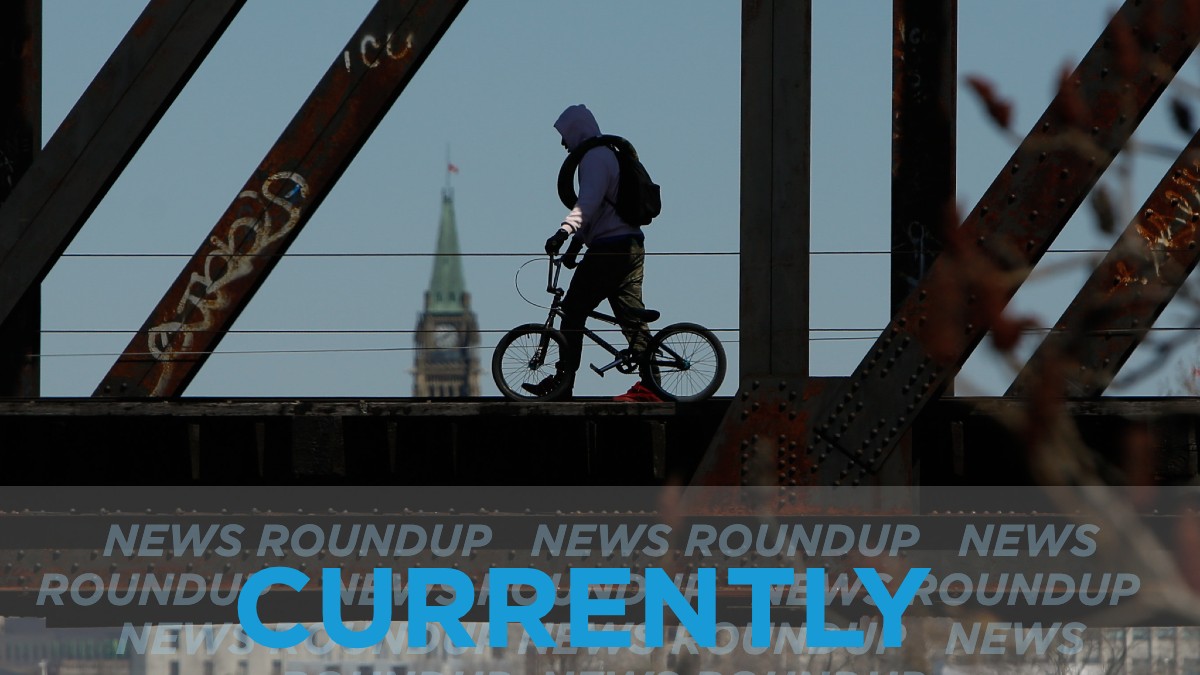 Be prepared a sunny and warm day in the Ottawa region, according to Environment Canada. The high is expected to be 27ºC with a mix of sun and cloud this morning. The low should reach 17ºC with a few clouds expected overnight.
 John Manconi, Ottawa's general manager of Transportation service, is recommending against temporarily redistributing space on the city's roadways to provide more room for pedestrians and cyclists. The memo was addressed to Mayor Jim Watson and city council. Manconi said vehicular traffic has increased on city roadways since May after previously decreasing when the state of emergency was announced in late March. As well, the memo addressed the possible cost of city-wide changes, saying there was no funding for it. The Ottawa Citizen has more. 
The Canada-U.S. border will remain closed until Aug. 21 to everything except essential travel, CBC reports. Senior government officials confirmed the extension. The closure agreement has been reviewed every month since it was put in place in March. It was scheduled to expire on July 21. Canadian government officials say the plan is to keep the border largely closed for the foreseeable future. COVID-19 cases continue to make daily record highs throughout parts of the U.S.  As well, some leading public health experts have said the border shouldn't reopen until the end of the year, at the earliest. 
Anti-lockdown groups have started creating medical cards to be exempt from wearing a mandatory face mask in indoor spaces. Canada's human rights watchdog says these cards should not be used. The cards may look like they have been authorized by a public health agency. Each card has a Canadian flag in the corner and reads "I have a medical condition that prevents me from wearing a mask or face covering." The cards also contain other symbols normally synonymous with official medical documents. A representative of The Line Canada, one of the groups behind the creation of the cards, said they were made as an educational tool. CTV News has more.
The Public Health Agency of Canada (PHAC) notified the RCMP of 21,422 cases where travellers entering Canada could not be reached or demonstrated "indication of non-compliance" with the mandatory two-week quarantine. CTV News reports that few punishments have been handed out. As well, the Canada Border Services Agency said some travellers show a desire to not adhere to Canada's rules from the very moment they enter the country. 
A new poll finds three-quarters of Ontarians say universities should provide a reduced tuition price if students are attending class online this fall. Only 13 per cent surveyed said the cost of tuition should not change. This comes as student groups are championing for reduced tuition. The poll also collected data on students returning to in-class learning and residences finding. Only 27 per cent said it was safe to reopen residences. The Toronto Star has more. 
---
More Stories