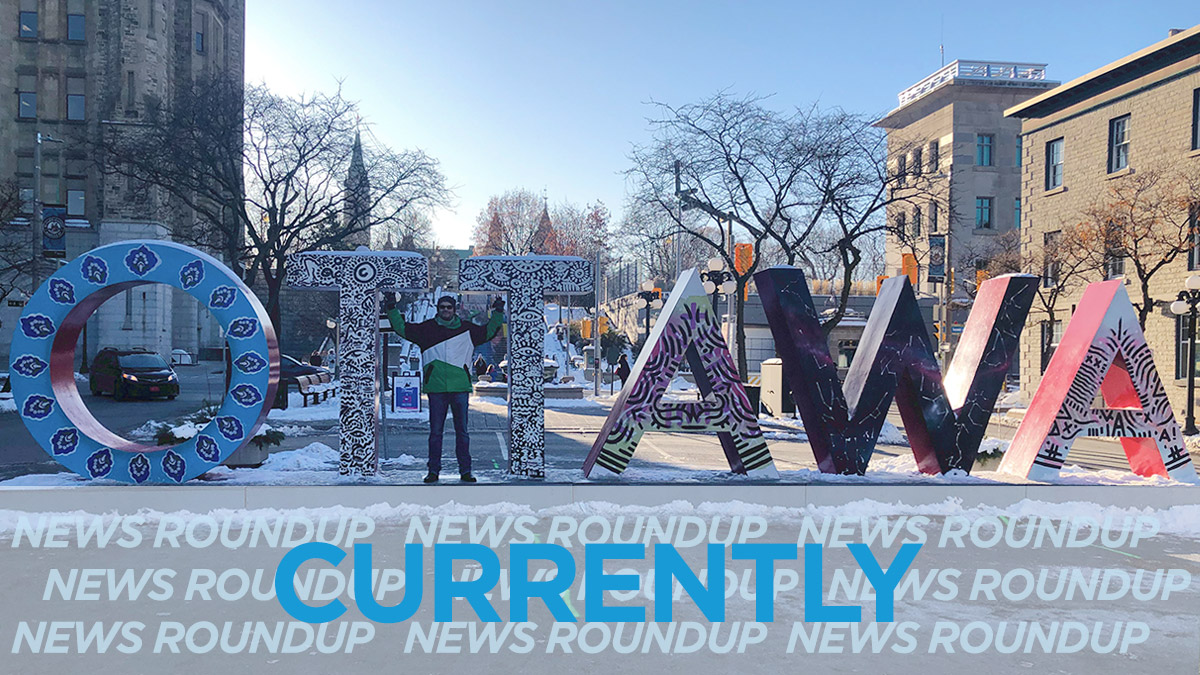 Environment Canada says the snow will end early this afternoon after leaving five to 10 centimetres. The high will be zero. Tonight it will be cloudy with a 60 per cent chance of drizzle or freezing drizzle. Rain will begin late this evening with the risk of freezing rain overnight while the temperature will be steady near zero.
Three of the City of Ottawa's office buildings are assigned so many employees that they are in contravention of the safety codes and could pose a danger during a fire, the city's auditor says. CBC has more.
An Ottawa city councillor has apologized for "inadvertently" texting while driving Tuesday, a lapse in judgment that was livestreamed via YouTube during a virtual meeting of the city's audit committee, CBC reports.
Ottawa Public Health is reporting 19 new cases of COVID-19 in Ottawa, the lowest figure in the past seven days. One new death from the virus has also been reported, CTV says.
Ontario Premier Doug Ford is expected to reveal COVID-19 guidelines for the upcoming winter holidays on Wednesday afternoon, CTV reports.
Ottawa Public Health released figures Tuesday that show disproportionate numbers of COVID-19 infections among the city's non-white communities, especially among those who identify as Black. The Ottawa Citizen has more.
---
More Stories