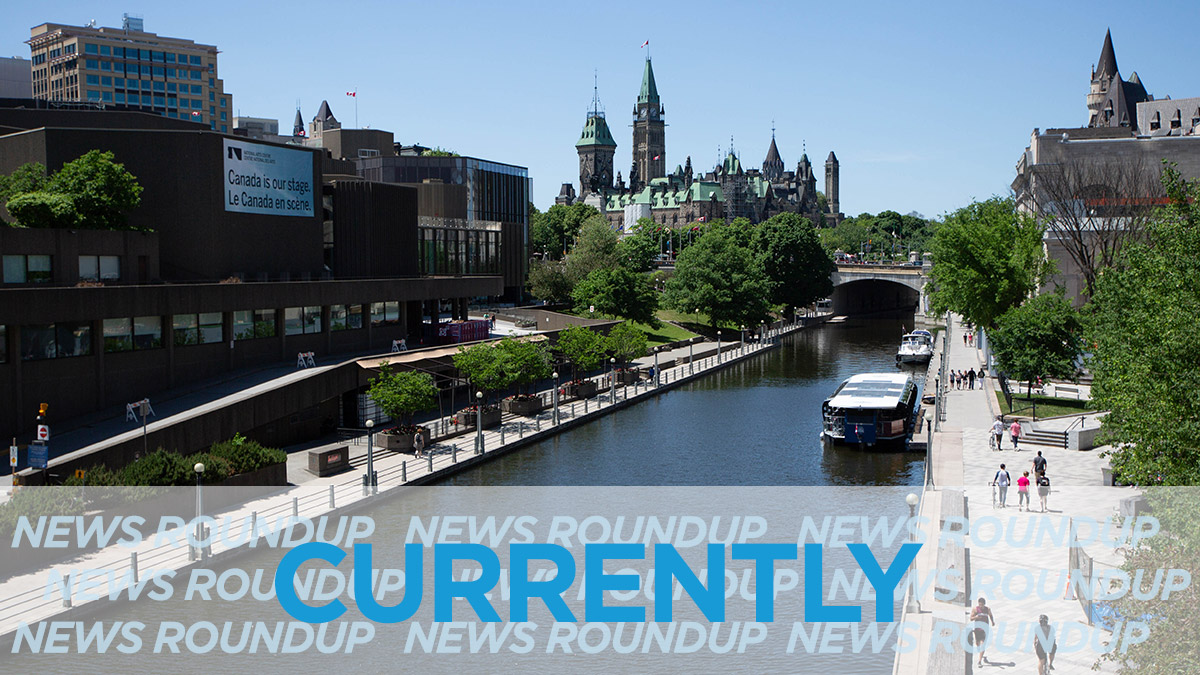 Expect some showers into the evening today with a risk of a thunderstorm. Environment Canada says the high will be 24C and the low 13.
Shopify is giving up 170,000 square feet of prime office space on Elgin Street and the search is underway for one or more tenants to take over the remaining years on its lease, according to a local real estate source, the Ottawa Citizen reports.
A video of an Ottawa police traffic stop in which a Black driver was erroneously accused of having expired plates on his rental car has given rise to allegations that the incident was motivated by racial bias. The Ottawa Citizen has more.
Parents are once again trying to figure out plans for their kids after Ottawa's largest public board pushed back the start date for elementary and remote learners. CBC has the story.
Ottawa's director of rail construction assured councillors Tuesday that the pandemic hasn't caused any major problems that might delay construction on the second stage of the city's light rail network. CBC explains how.
The City of Ottawa says it will be moving a few dozen men who are currently staying at a temporary physical distancing centre in the Jim Durrell Arena to a smaller community centre. CTV explains why.
---
More Stories