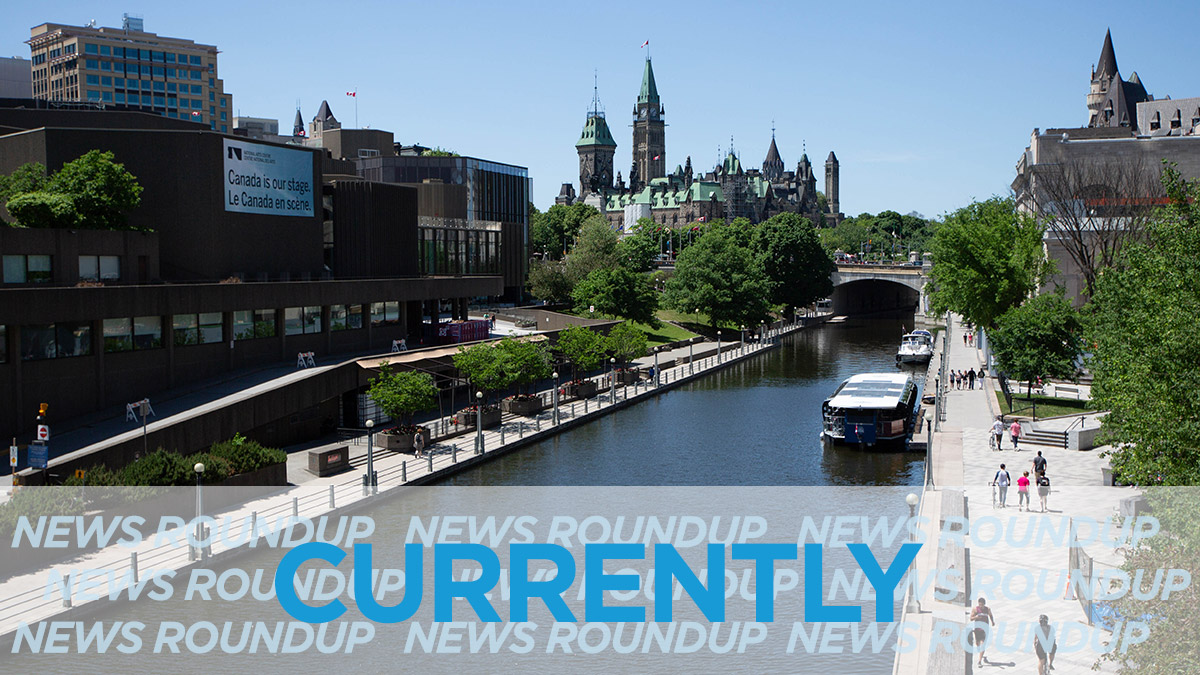 Expect a sunny day, Environment Canada says. The high will be 26C. There is a 70 per cent chance of showers late this evening and after midnight when the low will be 13C.
Ottawa's colleges and universities are urging students attending fall classes to abide by all the COVID-19 rules — both on campus and out in the community. CBC has more.
As university and college students return to Ottawa for the start of the school year, Ottawa Police and Ottawa Bylaw will be deploying significant resources to make sure everyone follows the COVID-19 measures, CTV reports.
CTV reports that an Ottawa resident tested positive for COVID-19 after being alerted to a close contact with a confirmed case through the COVID Alert App. Medical Officer of Health Dr. Vera Etches shared the story during a media availability with reporters on Wednesday, saying it highlights the importance of using the app to help limit the spread of COVID-19.
CBC reports that it's look, don't touch in the Canadian Museum of History and the Canadian War Museum as the institutions reopen after months of being shuttered. The new normal includes hand sanitizing stations and physical distancing signs that greet visitors at museum entrances and pop up throughout the exhibition spaces.
The political sentiment at Ottawa City Hall is leaning toward making the City of Gatineau build an expensive tunnel under Sparks Street if Gatineau wants to run a tram into the nation's capital. The Ottawa Citizen has more.
---
More Stories