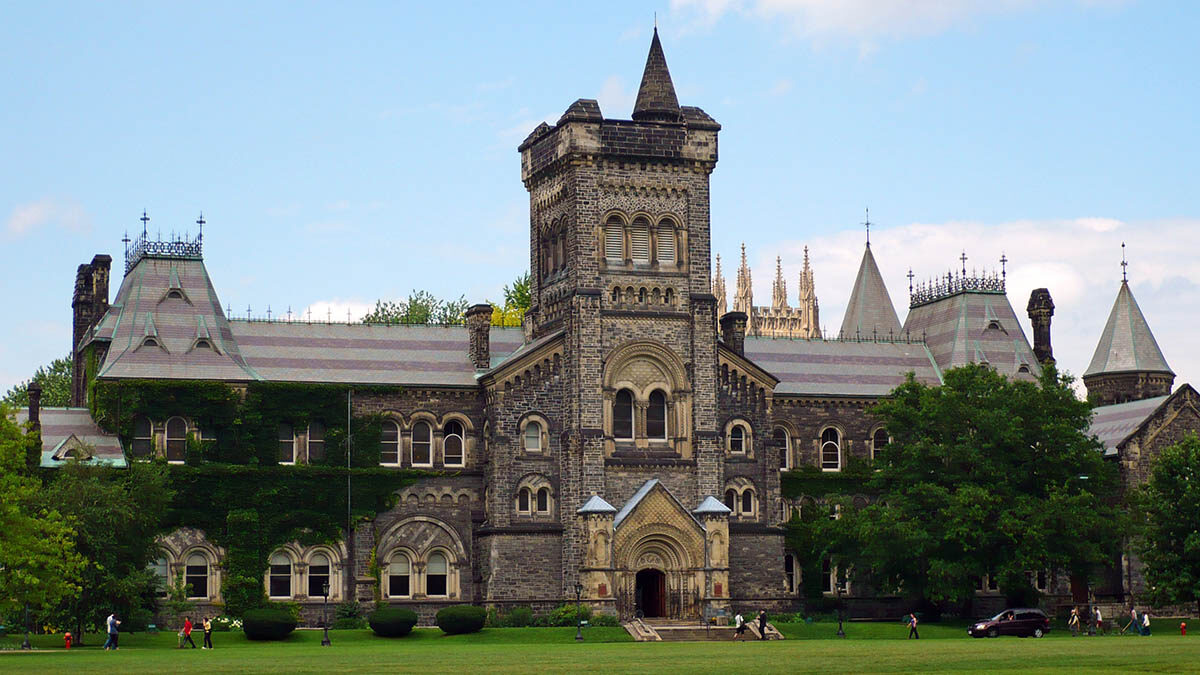 A recent decision by the federal government to lift a limit on the number of hours international post-secondary students can work in Canada will be welcome news for many who are struggling to keep up with rising living costs.
But many international students say what they really need is relief from sky-high tuition costs, which are, on average, five times what domestic students pay.
Immigration, Refugees and Citizenship Canada announced earlier this month that full-time international students, starting Nov. 15, can work off campus more than the 20 hours per week that their study permits had set. The measure will expire at the end of 2023.
The move is "going to give many post-secondary students a greater opportunity to support themselves [and] to gain work experience in Canada," Immigration minister Sean Fraser told a news conference. Fraser added that this will help address a national labour shortage.
Igbinosa Matthew Uhunmwagho, a third-year architectural engineering student from Nigeria, pays between $65,000 and $70,000 a year to attend Carleton University and live in residence. His costs require balancing a part-time job with his studies.
"I'm [obviously] happy they made this decision but also curious as to why it's only temporary," he said. "Maybe they'll make it permanent, but right now this is going to help me and a lot of other [international] students."
Uhunmwagho said he hopes to pick up a second job. But he said he doesn't understand why his tuition fees are so much higher than the fees Canadians pay.
"Obviously, being an international student is going to make everything more expensive," Uhunmwagho said. "But if you want to charge three to four times more than Canadian students, we need to get some extra perks in our education because, otherwise, it's not justified."
Rising tuition costs
Rising inflation has driven up the costs of virtually everything in recent months, though rents in many parts of Canada has been rising steeply for much longer. Some international students say they are at the breaking point.
On Sept. 29, Simon Fraser University students protested outside the B.C. health minister's office against an international student health fee the province introduced in 2019. The fee, which followed B.C.'s announcement that it was removing the Medical Services Plan of British Columbia premiums, charges students on study permits $75 a month, almost double what they used to pay.
Rahil Adeli, co-founder of SFU's Migrant Students United chapter, said this puts extra financial strain on international students.
"The government is forcing the most vulnerable residents of Canada to cover this expense," Adeli said, adding provincial post-secondary funding has dropped while international tuition and health-care fees continue to rise.
International students have long paid much steeper university tuition costs. For the 2021/22 academic year, international undergraduate tuition was just more than $55,000 at the University of Toronto, nearly $51,000 at Queen's University and $32,500 at Carleton.
Across Canada, undergraduate tuition costs for domestic students have been relatively flat, rising from $6,375 in 2016/17 to $6,660 in 2021/22. By contrast, international students are paying on average more than $33,000, an increase of more than 40 per cent since 2016/17.
Adeli said international students have more limited access to larger post-secondary scholarships and, because of their "unstable immigration status," must sometimes work in "exploitative work environments" and for "exploitative employers."
"I know many international students are struggling and they have to [sometimes choose between] having proper food or saving the money to be able to pay their tuition and rent and health fees," she said.
A series by The Varsity at the University of Toronto found many international students at that institution were struggling with debt and depression.
Increasing dependence on foreign students
Carleton economics professor Christopher Worswick recalls that when he was studying at the University of British Columbia in the 1990s, the university charged all graduate students domestic tuition. But he says that Canadian universities may not have the capacity to offer international students the same rate.
"I think there's a case at the graduate level to perhaps not charge differential fees," Worswick said. "At the undergraduate level, the problem is you could actually fill up your programs with international students. Domestic students would find it incredibly hard to get in and you'd have less funding because you wouldn't be getting the transfer from the province."
Provinces provide funding based on the number of domestic students enrolled, though Ontario also uses performance-based metrics, of which some have been critical. But the amount of provincial funding has been steadily decreasing as a proportion of university revenues.
In the 2000/01 academic year, non-federal funding (almost all is provincial) made up nearly 40 per cent of university revenues in Ontario, according to data from Statistics Canada, while tuition made up nearly 25 per cent. By 2020/21, those numbers had flipped and non-federal funding had dropped to around 22 per cent while tuition had risen to nearly 38 per cent. Charging international students higher tuition helps make up the declining provincial funding. According to a 2021 report in The Walrus, post-secondary institutions have become increasingly dependent on international students.
The same trends are evident in Ontario colleges. In 2021 the province's auditor general noted that "[p]ublic colleges are increasingly reliant on tuition
fees from international students to remain
financially sustainable."
But enrolment at Canadian universities continues to climb. Despite the high cost of tuition, international student enrolment at University of Toronto rose to more than 27,000 in 2021/22.
More provincial funding needed
"If you're really relying on that revenue to pay for the commitments you've made, whether it be faculty hires or buildings or services for students, then it may not be easy to scale [international tuition] back," Worswick said.
Worswick says that having more academic- or equity-based scholarships could alleviate the higher tuition international students pay, but that lowering tuition would be difficult.
"It kind of makes sense for international tuition to also go up as the cost of living goes up, because you have to pay your faculty and staff, probably, to cover that."
As he noted, major living costs, particularly for amenities such as off-campus rent and university residences and meal plans, continue on a steady rise as well.
Sophia Fu, a third-year U of T engineering student from China, said the burden of covering her annual fees of between $68,000 and $70,000 mainly falls on her parents. Though having to ask them for money more often now is embarrassing, Fu said she can't accommodate a part-time job because of her busy schedule. This means that the decision to lift the work limit will not help her.
"If some students have economic difficulties, and work part-time, they will have little time left for study and may fail the course," she explained. "Instead, they may spend even more money [retaking the same course]."
Fu said it makes sense for international students to pay higher tuition than domestic students but spending four or five times more to access the same programs seems ridiculous. She added she thinks tuition increases are meaningless and paint universities to be "profit-making organizations" that students donate to but receive minimal benefits from.
"I just do not know why the tuition fee is so incredibly high," she said. "Where does the price difference come from?"
---
More Stories