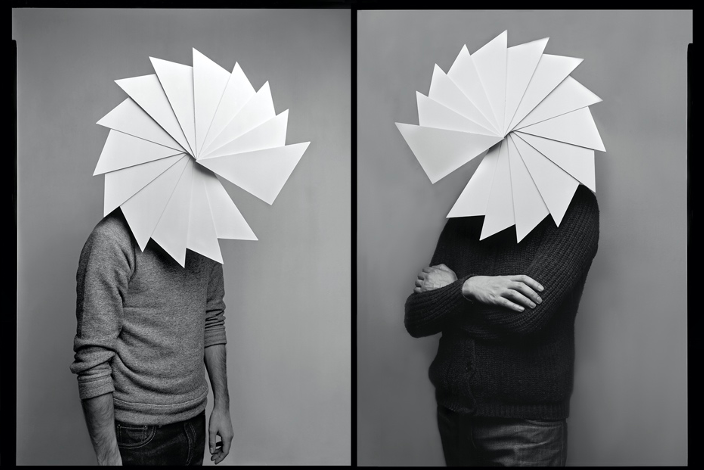 By Abigael Lynch
Three young, emerging artists in Ottawa will get a chance to showcase their work next year in an Ottawa City Hall show celebrating photography and other lens-based work.
The Karsh Award, one of Ottawa's top art prizes, is presented every four years to a local photographer or other lens-based artist.
The emerging artists were chosen by Andrew Wright, the Karsh laureate in 2019. He was asked to organize an exhibition of next-generation artists — the Karsh Continuum — as part of his award, and has selected up-and-comers Stéphane Alexis, Shelby Lisk and Neeko Paluzzi.
The Karsh Award was inaugurated by Ottawa City Council in 2003 to honour famed Ottawa photographers and brothers Yousuf and Malak Karsh and to commemorate their contributions to Ottawa's cultural heritage. Yousuf was one of the world's best-known portraitists. Malak was a landscape photographer renowned for capturing the beauty of Ottawa's tulips and other iconic scenes.
Every four years, a $7,500 prize is awarded to an accomplished local artist for their contribution to a lens-based medium — typically photography, video or film — in Ottawa.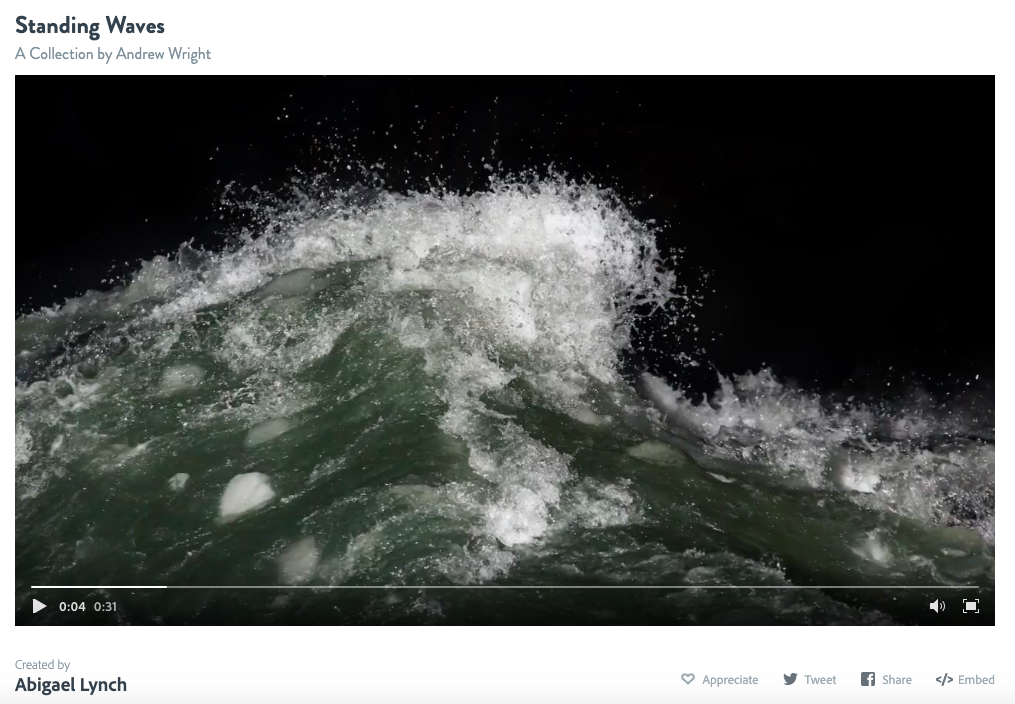 Wright, 50, is a visual artist, professor and graduate director of visual arts at the University of Ottawa. In awarding the 2019 prize to Wright, the jury said that, "for 25 years, Wright has been making significant contributions, as an artist and art educator, to art communities in Ottawa, Canada and abroad. His inquisitive approach to art-making has resulted in an impressive and eclectic body of work that often combines playfulness with more serious meditations on perception and the technological underpinnings of both historical and contemporary image-making processes."
One recent series of Wright's photographic creations, Standing Waves, captures chaotic churning of water in still images.
In 2017, previous Karsh Award recipients organized the first Karsh Continuum exhibition to encourage "a new generation of artists" to participate in a "special exhibition celebrating the future of artistic achievement in a photo-based medium."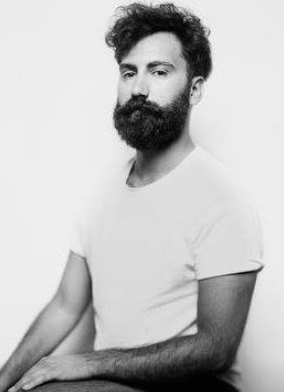 The 2022 Karsh Continuum exhibition will represent the continuation of "an intergenerational chain of mentorship that fosters photo/lens-based innovation," the city said in a recent announcement.
The three artists selected by Wright to showcase their works for the Karsh Continuum exhibition will organize the event under Wright's mentorship. The exhibition will take place at the Karsh-Masson Gallery in City Hall.
Alexis was described in the city's Feb. 5 announcement of the Karsh Continuum winners as "an emerging photographer who mobilizes his technical acuity and tender sensitivity to draw our attention to simple subjects that have profound implications . . . His simple images are revealed to be complex mediations on contemporary social relations that resonate with many."
Lisk "is a multidisciplinary artist, poet and photographer from Kenhtè:ke (Tyendinaga Mohawk Territory)," the award announcement stated. "She uses a wide variety of practices in addition to photography, such as storytelling, documentary film and journalism, to explore subjects that are timely and important."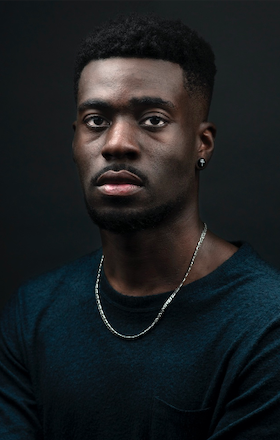 And Paluzzi, who has an exhibition in the Karsh-Masson Gallery in City Hall on now until April 11 called The little prince, was described as being "well versed in traditional and contemporary photographic and related practices" whose works are "invitations to explore and interrogate our own subtly nuanced and complex histories, and how they contribute to the formation of the multi-faceted cultures we all inhabit today."
Paluzzi said he was touched to be chosen to display his work in an exhibition named for Yousuf Karsh.
"Yousuf Karsh is probably one of the most prolific and famous early photographers coming from Canada," Paluzzi said. "The fact that he called Ottawa home is a testament to the city and to the arts community, and the fact that we still continue honouring him is something that Ottawa should be proud of."
Paluzzi, 32, said he had a different start in his artistic career than many of his peers.
"It's kind of a neurotic thing to think about," he said. "A lot of my colleagues went to art-based high schools or had artists in their families or had even had mentors their whole life. I grew up in a small town in Southern Ontario on a beach with about 500 other people."
Paluzzi started working as a professor at the University of Ottawa in his mid-20s, teaching language acquisition theory. He was introduced to photography by a professor who told him that he seemed to have an inclination to use visuals to explain theory.
Paluzzi said the idea of using his art as an extension of theory was a foreign idea at first.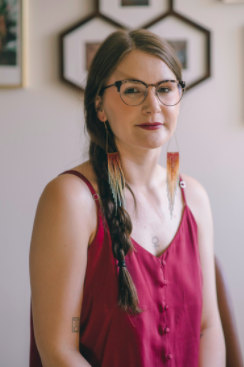 "I had never been to an art gallery," he said. "There are no artists in my family. That was never even an option, it wasn't even in the same stratosphere or universe. So realizing that in my late 20s that there is this whole other visual world to explain ideas, it was like a fish learning how to swim — while realizing it is a fish at the same time."
Alexis, 27, began photography at 17 when a family member gave him a DSLR camera. Since that day, he said, he has been creating — although he said he didn't expect it to lead to his profession.
His most recent project, "Chains & Crowns," is a reflection of the Black Lives Matter movement, Alexis said.
"Although BLM wasn't on my mind, I think Chains & Crowns strikes at the right time. Hair has always been a huge part of my own life as well as the females around me," he explained. "Bantu Knots is my favourite image of the project. Bantu knots literally translates to knots of the people, and I think that is so fitting for this collection.
---
More Stories