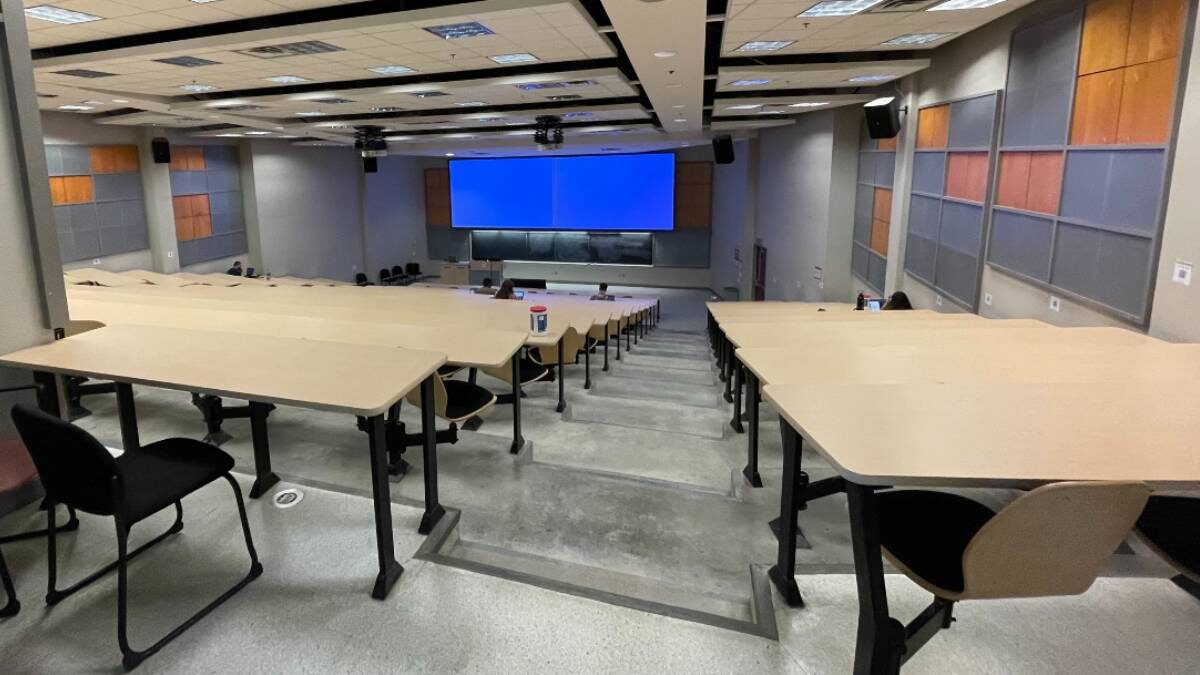 A Carleton University professor says universities should remain flexible with online learning, after five of more than 30 students attended his in-person class.
Ottawa's universities are gearing up to have most courses in person this fall. The summer is also a test run for in-person courses without masking and COVID-19 vaccine requirements.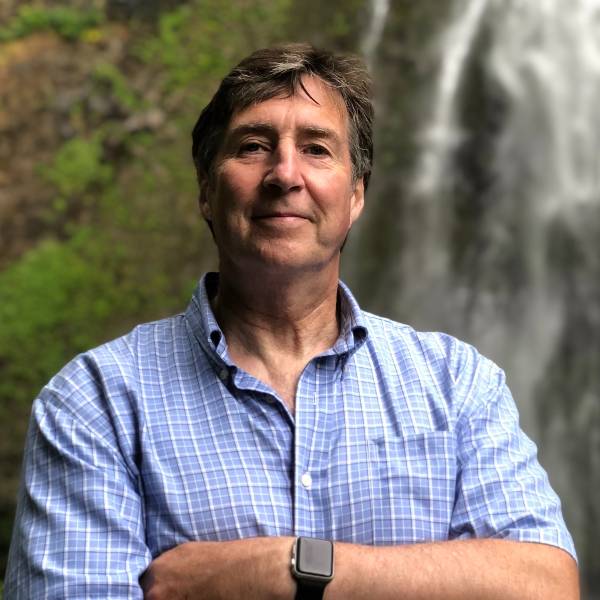 Contract instructor and criminal defence lawyer John Hale says he thinks Carleton University should keep COVID-19 concerns, jobs and convenience in mind for students who are more comfortable with remote learning.
"I think the university and other universities have to be open to maintaining some of the technological progress that was made during the pandemic that injects some flexibility," said contract instructor John Hale.
Hale had 105 students register for his online criminal law introductory course last summer. That number fell to 36 students this summer, which he said he found out would be in person after signing up to teach the course.
Hale said he received emails from students who caught COVID-19, were exposed to it or were concerned about catching the virus. He uploaded his online lectures from last fall to the course page in case people couldn't make it to the evening classes.
Last Tuesday, he showed up to the lecture hall in the school's Azrieli Theatre, which can seat up to 236 people.
"I drove two hours to get there because I was up at the cottage, got there, paid for parking, and I've got five students," Hale said. "It's not the students' fault, but it's not an atmosphere that brings out the best in teachers or students to have, in the end, six people in a huge auditorium."
"Ironically, the course I used to teach online pre-pandemic is now in person."

John Hale, a contract law instructor at Carleton University
Hale said he invited students to virtual Q&A sessions during his online courses in the first two years of the pandemic. He asked them if they would rather attend a lecture in person or watch the lectures online.
"Almost the uniform answer was, 'In an ideal world, I'd prefer to be in class, but I've gotten used to this. I like being able to watch lectures when it's convenient for me, so I'd probably come to a couple of classes, but if I'm able to watch them at another time, that's what I'll end up doing,' " Hale said.
Hale used to have his in-person lectures recorded for the online section of his courses pre-pandemic using Carleton's Video On Demand service. A camera operator recorded the lectures, which would be made available online. About 15 of 250 students would attend in person, Hale said. 
This summer's course is exclusively in-person. The Video On Demand service ended after 2020.
"Ironically, the course I used to teach online pre-pandemic is now in person," Hale said.
The on-demand service cost $50 per course, per term for students, according to a university document. There appears to be a new alternative.
"Some courses will continue to be recorded, but accessible, free of charge via Brightspace, Carleton's learning management system," Steven Reid, Carleton University's media relations officer, said in an email to Capital Current.
About 10 per cent of Carleton's courses will be online in the fall, Reid said. He added it "provides some flexibility for those that don't wish to come to campus at this time."
Immuno-compromised students who are registered in an in-person course can apply for accommodation through the Paul Menton Centre, which is responsible for co-ordinating disability services, Reid said.
Otherwise, if a course is slotted to be in-person when students register, expect it to stay that way, barring changes to public health advice and COVID-19 health guidelines.
"If a student or course instructor has been exposed to COVID, alternatives can be provided given these scenarios," Reid said.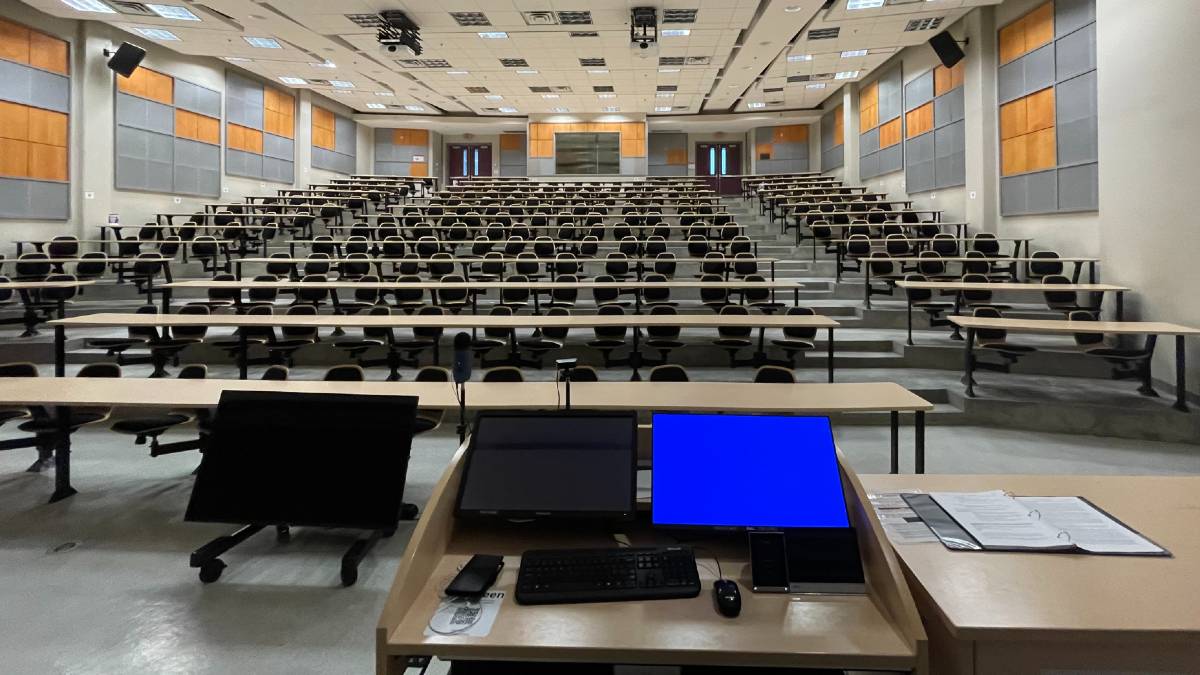 Flexibility with remote learning hasn't been a universal wish.
Last year, teachers and students at the University of Ottawa told Capital Current they were concerned about the effectiveness of having an online lecture open during an in-person class. Students tuning in online could have a harder time participating in class, while union representatives of teaching assistants and professors said there was not enough training for the hybrid approach.
Hale says he prefers to teach in person in a perfect world.
"I like that interaction with students – that's what I've been used to for three decades," Hale said. "I missed that when I was teaching on Zoom."
Hale said students often head home during the summer, which makes it difficult for some to make it to campus to attend lectures. When most students arrive at residence or off-campus housing in the fall, the attendance levels may increase in his criminal law and youth and criminal justice courses, he said.
"It might be a very different experience in the fall, where students will be very accepting of being on campus, so we'll see," he said.
---
More Stories