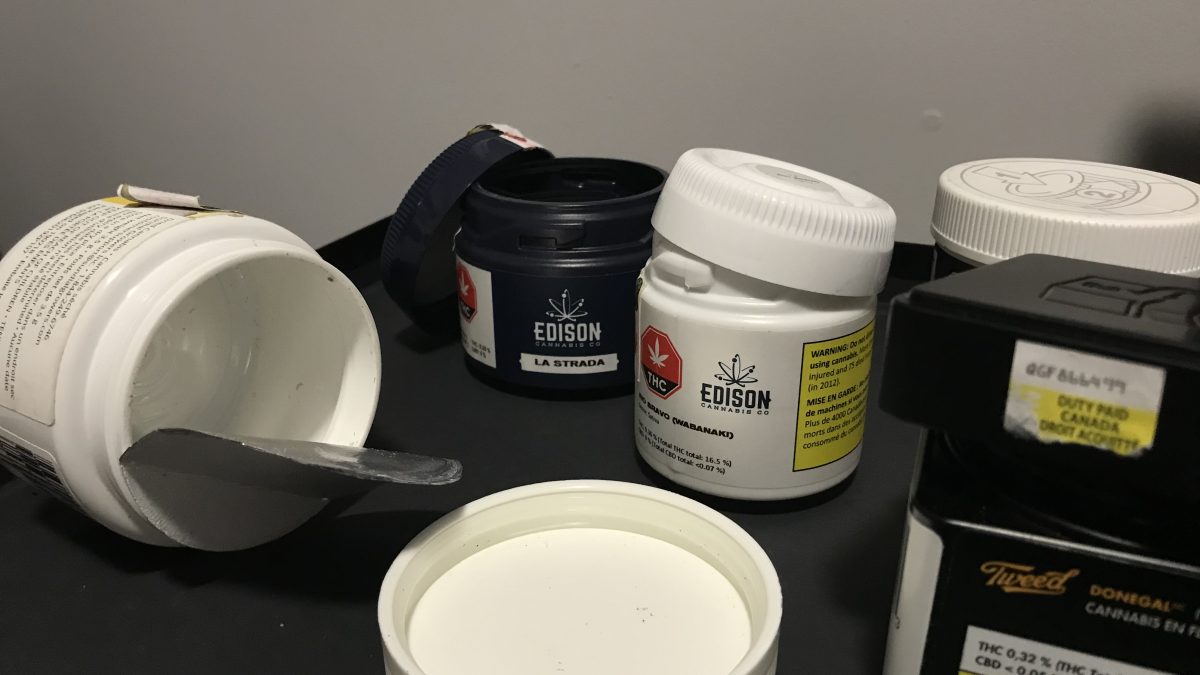 As global industries struggle to reform their business models to accommodate the rapidly intensifying climate emergency, a budding new industry in Canada has become an unlikely player for the wrong side.
Since the legalization of recreational cannabis, single-use plastics have become the leading material for the packaging and distribution of licensed cannabis products.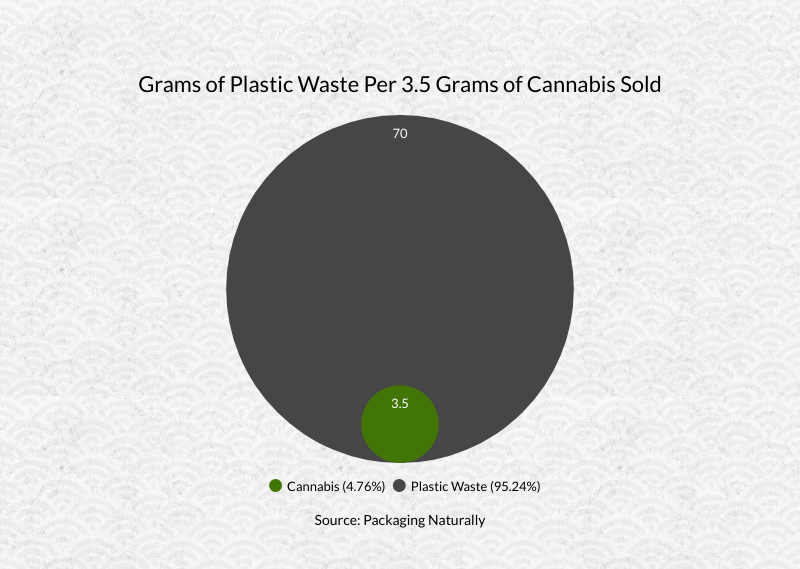 According to Packaging Naturally, an Ontario company offering alternatives to plastic packaging, a purchase of just 3.5 grams of dried cannabis comes with an average of more than 70 grams of plastic packaging
With Canadians buying an estimated 95,850 kilograms of dried cannabis between October 2018 and August 2019, some consumers have expressed concerns over the environmental sustainability of this growing industry.
"Yeah, I see it as a problem — the plastic. I mean, with the number of people buying weed and if they want it to be done legally, its gonna add up. It already has for us and we just moved here 3 weeks ago," said Jean-Luc Williams, a customer at Hobo, one of three legal dispensaries in Ottawa.
While the choice of plastic seems to contradict Canada's goal of phasing out single-use plastics, there are several reasons behind it. The primary concern is childproofing, and making the containers impervious to tampering.
"They should have done it how California does it, another place that has banned single-use plastics, they use tins to package their weed," said Isaiah Wright, an employee at Hobo. That way, he explained, it's pressurized and can stay fresh on the shelf longer than it can in plastic. The cans can be recycled because it's aluminum, he said.
Another important consideration is that legal requirements exist for what must be visually represented on the outside of the product.
Cannabis packaging requirements in Canada
by
Matthew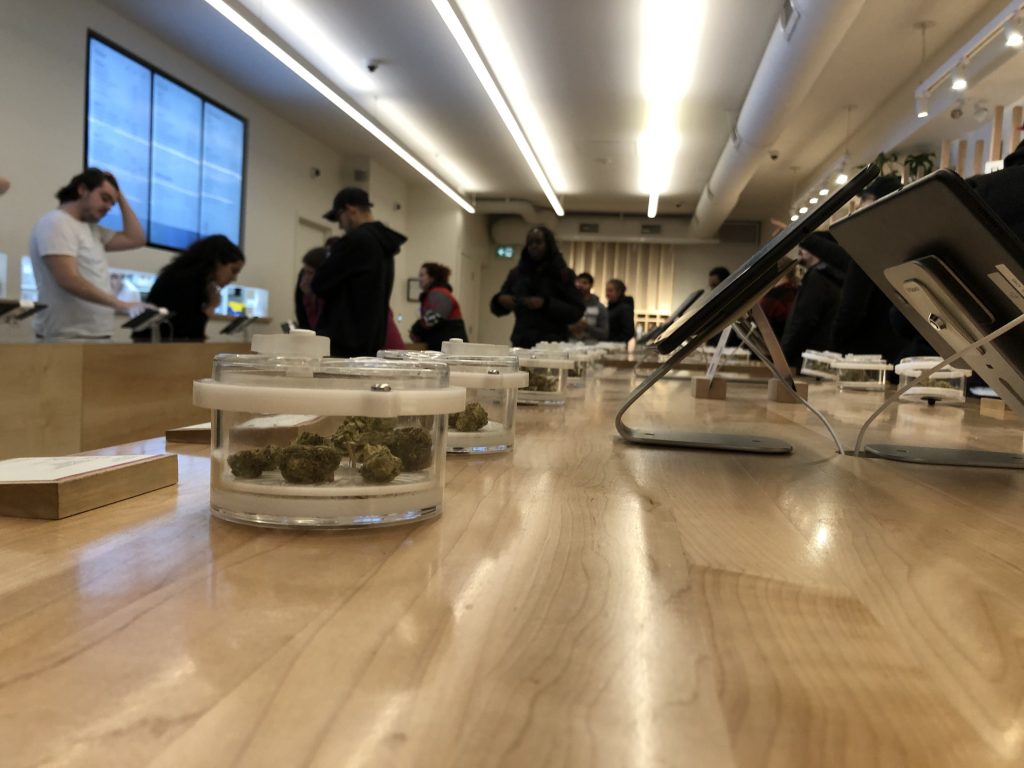 The plastic used for cannabis containers is recyclable, but only if processed correctly, like the recycling of batteries.
Superette, another of Ottawa's legal cannabis retail stores, has started an initiative to combat this problem and raise awareness. For the next year the company will donate a non-perishable food item for each recycled plastic container.
"Our goal is to collect at least 60,000 recycled cannabis containers by December 2020," said Superette's Sam Cianfaglione. At the Wellington Street store, customers will find two stations where they can return their empty containers and ensure they are recycled properly.
"Cianfaglione notes the containers can be put to good use. For example the company TerraCycle turns them into prosthetics, she said.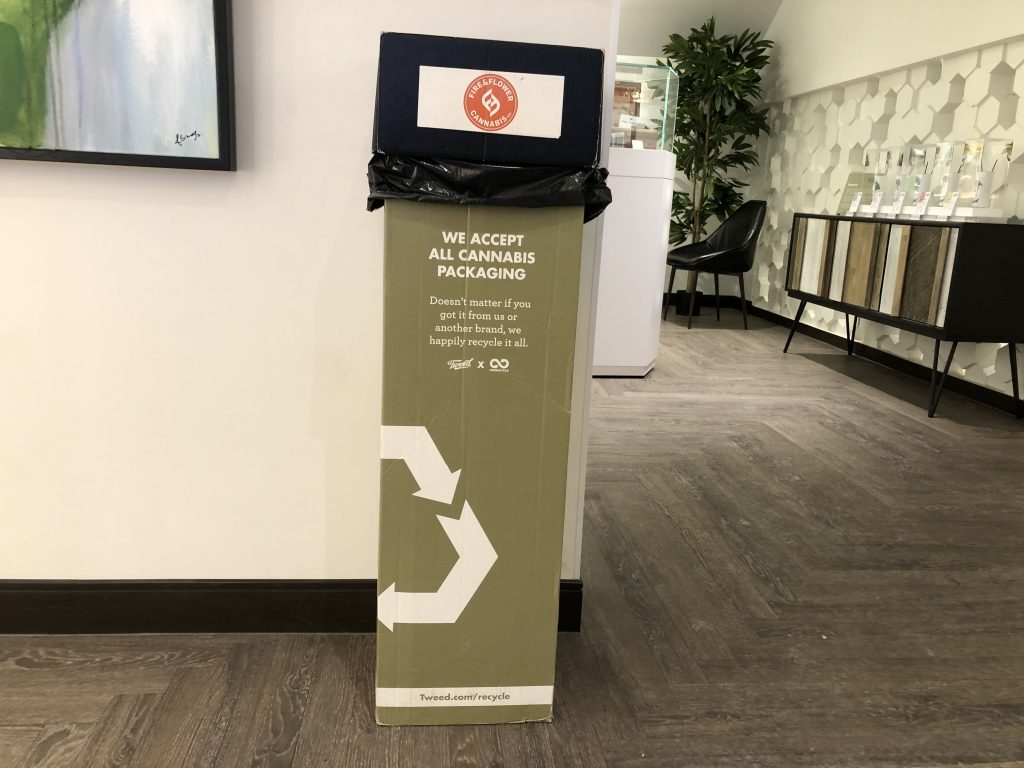 In October 2018, TerraCycle, in conjunction with Canada's largest producer of legal cannabis, Tweed, launched the first national recycling program in the Canadian cannabis industry. To date, the program has recycled more than a million pieces of cannabis packaging across the country.
---
More Stories