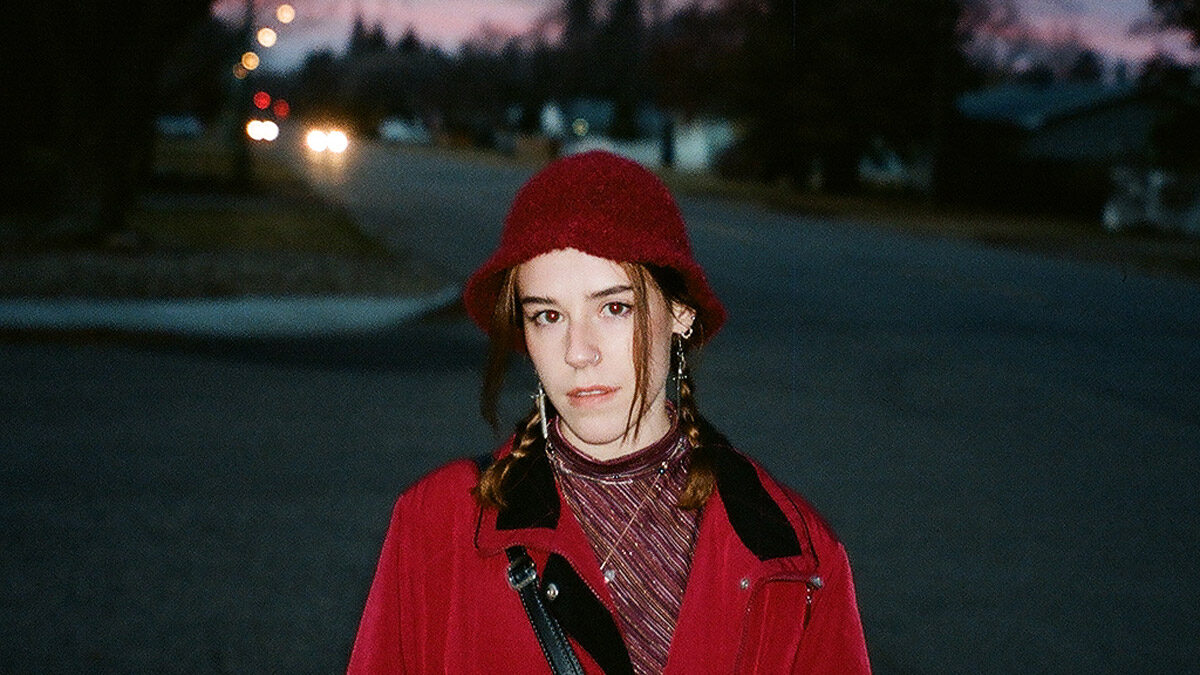 Rachel Bobbitt's music is equal parts contemplative, conversational and captivating, the kind of music that really belongs on a summer playlist.
The Canadian singer-songwriter is performing at the National Arts Centre on March 11 as part of the Fridays at the Fourth series. This is Bobbitt's debut at the NAC but not her first time in Ottawa. 
The 22-year-old was born just outside the city in Munster, though she doesn't remember much about it. Her family relocated to Nova Scotia when she was young and she considers the Maritime province her home.
She credits the culture 'Down East' with getting her into music.
"My family's very musical, I think it's fairly typical of the East Coast," says Bobbitt. "My grandpa knew how to play the violin, the piano, the guitar — just a lot of different instruments without ever being taught."
Her mother sings and plays the piano, as does her sister. Bobbitt says her father isn't as musical, but he has his own passionss and fostered a creative mentality in the household.
"I was in piano lessons from a really young age and then Rachel was too," says Bobbitt's sister Sarah. "Then she was in singing lessons, because obviously she showed an aptitude for that."
Sarah, who is older by 18 months, remembers how driven Rachel was, even at 10 or 11. "When she really started singing, it was just so clear that she loved it. She would sing all the time," says Sarah.
Pre-teens passionate about music aren't exactly uncommon, but there was soon something that set Bobbitt apart from her peers. Short, six-second clips of her covering popular songs suddenly went viral on the now defunct video platform Vine. 
"I actually remember the night that one of her Vines got a couple hundred views or something," says Sarah. "She came into my room that night and she was like 'Sarah, look at this. This is crazy. I got like 200 views on this video of me singing.' And then yeah, obviously it took off quite a bit after that."
In 2016, Bobbitt had more than 400,000 followers on the platform and more than 119 million video loops. Her content then is nothing like it is now, but she says she's not really bothered when people bring it up.
"When I was in my later teens, I was like, 'Absolutely not. Don't go there,'" she says. "Even while it was happening, it was something I kept really separate or tried to keep really separate from people I knew at school because it was something I was proud of, but simultaneously kind of uncomfortable with."
"I've definitely come full circle. It's something that I think I look back on with a lot more fondness for my younger self. It was just a way for me to be creative."
Nowadays, her Instagram audience numbers just more than 10,000. But, for Bobbitt, a smaller following means more freedom. The loss of Vine wasn't the end of the world. 
"I think if Vine would have continued, I would have started to feel more and more dissonance between what I was expected to do and what people wanted from me versus what I wanted for myself," she says.
This would have been a shame, as the music she went on to make was arresting, something to which her longtime collaborator and partner Justice Der can attest. The two met while attending Humber Music College in Toronto.
"Her first EP — which a lot of people overlook because it's self produced and self mixed and self released, self written, self everything — her first EP really stood out to me at the time and it still stands out to me now," he says.
Bobbitt doesn't really consider Months to Fall (Spotify/Apple Music/Tidal) to be her first EP but instead calls it more of a "mixed tape." Still, it was striking enough that Der can't forget the first time he heard it.
He was in his hometown of Saskatoon for the summer and he'd just gotten off work, a regular three-hour gig playing guitar at a local restaurant. He saw it had been released and listened to it during his drive home.
"When peers do something that really strikes you, it's like, 'Okay, I need to figure out my stuff,' you know? And that was one of those moments," he says.
It's not surprising Bobbitt's music would resonate with Der in the summer, as the season comes up repeatedly across her entire discography.
"Summer, for me, is just a time where I tend to feel more creative and more connected to my friends and to the earth," says Bobbitt. "I definitely struggle with seasonal affective disorder."
Her writing in the winter comes from a very different place, with big emotions and less nuance. The summer affords more distance, objectivity and the opportunity to examine her life more closely.
"I can't really get a good grasp on how to put into words what I'm feeling but I think in the summer, I'm more able to look back and describe and pick apart those emotions a little more effectively," says Bobbitt.
The ins and outs of relationships are an inspiration for Bobbitt.
"I'm super interested in the dynamics of relationships, romantic or platonic," she says. "Just kind of investigating those and watching other people's relationships and dissecting my own relationships."
The result is lyrics that allude to her own life, but her prose also pins down elusive emotions that a wider audience could relate to.
"She'll find a way to express certain experiences or emotions in a way that's like, 'wow, like, I've never been able to put that into words, but I relate to that,'" says Sarah.
That introspective quality often makes her music sound like the score of a coming of age movie, but that's no surprise to the musician. Bobbitt loves the genre and often sits in front of a film with the sound muted while she writes songs. Some of her favourites include the cult classic Stand By Me and Greta Gerwig's Lady Bird.
"I think it's a combination of just a storyline that I really appreciate and also just where I happen to be in my life," she says.
In line with her songs, Bobbitt has really come into her own in the last few years. Last summer, she signed with Fantasy Records, an American label, and now she's performing at the NAC. 
"Funnily enough, it's also my first performance back after COVID-19. Two years to the day," says Bobbitt.

In true coming of age fashion, she's had setbacks but still comes out the other side. Who knows what's next for Bobbitt? Whatever it is, she's sure to find magic in the mystery.
---
More Stories