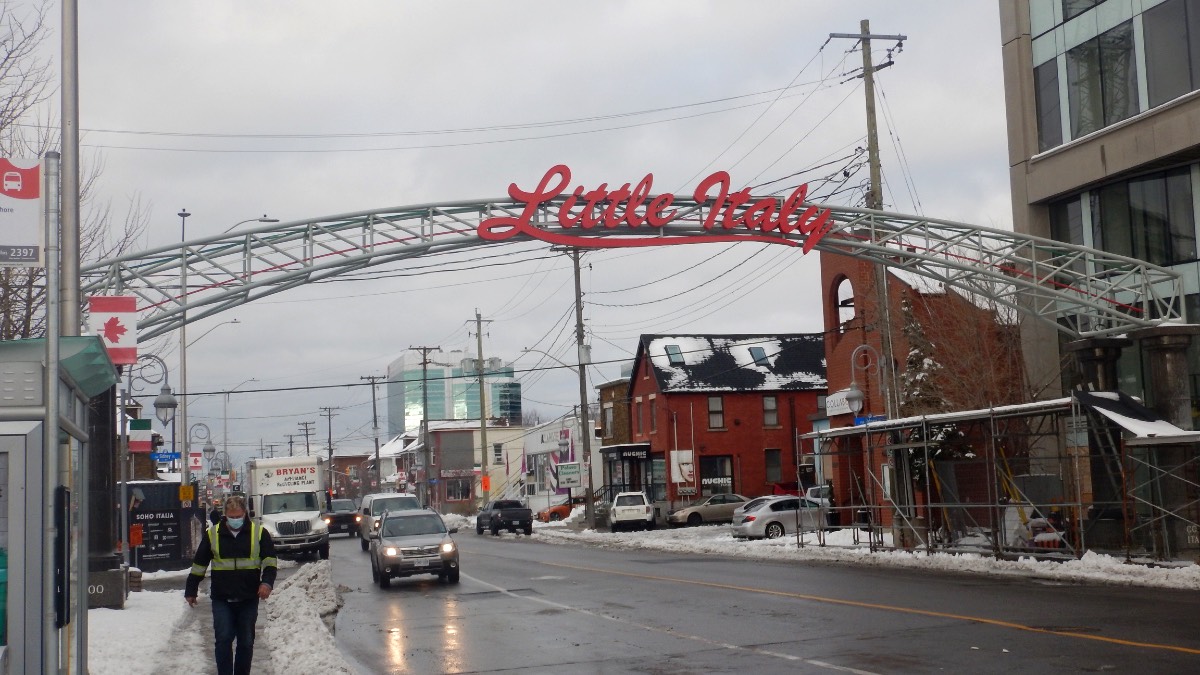 A variety of tantalizing cooking scents wafts down Preston Street. Yet Ottawa's Little Italy is also viewed as a "food desert." A planned new supermarket could change things, but that may depend on what kind of store it is.
Food deserts are urban or suburban areas where residents are unable to access affordable and nutritious food within a reasonable distance — a 15-minute walk in urban areas.
Little Italy is stuffed with niche markets and restaurants, but this type of food is sometimes too expensive for families and individuals.
"Access to proper nutrition (and good food) is critical to both our physical and mental health," says Pei-Ju Wang, the community development facilitator at Somerset West Community Health Centre, which serves the area.
"Our body and mind require certain vitamins and minerals to maintain their health that are best accessed through food, especially culturally appropriate food," Wang wrote in an email. Without this, "we experience chronic conditions such as diabetes, high blood pressure, low immune system, depression and stress."
A supermarket of some sort is expected in the area soon. It's part of a multi-stage project by Arnon Corp. and will be on the ground floor of a 26-story residential high-rise development planned on Rochester Street.
"We're not at a point to release any information" about it, says Arnon Corp. president David Young in a telephone interview. He says Arnon expects to announce which company has been selected for the store in the next three to four months.
Concerns about new supermarket
The fear among some is that the supermarket will be too high-end to meet the needs of lower-income neighbours.
Bethany Pehora, 23, is a resident of West Centretown. For groceries, she walks just more than 15 minutes each way to Massine's Independent Grocer on Bank Street. She fears the gentrification of the Little Italy area in recent years will mean the supermarket won't be affordable.
"If it's a Farm Boy, or a Whole Foods, I'm not going to be able to shop there anyways," says Pehora, referring to the prices of each store. "If it's a living space geared towards people of a higher income, will the grocery store also be aimed towards people of a higher income?"
Wang shares this concern. "We do not know if the food at the new supermarket will be affordable and culturally appropriate to the residents we serve," she says.
Lori Mellor, executive director of the Preston Street Business Improvement Association (BIA), said she believes that Farm Boy will be selected, which she says would be fantastic.
"We're trying to gentrify, so we need the Farm Boy to fill new condo buildings. Local business owners need the customers," Mellor says in a telephone interview.
But "in order to serve all needs that are present in the community we also need a Food Basics or No Frills," Mellor adds.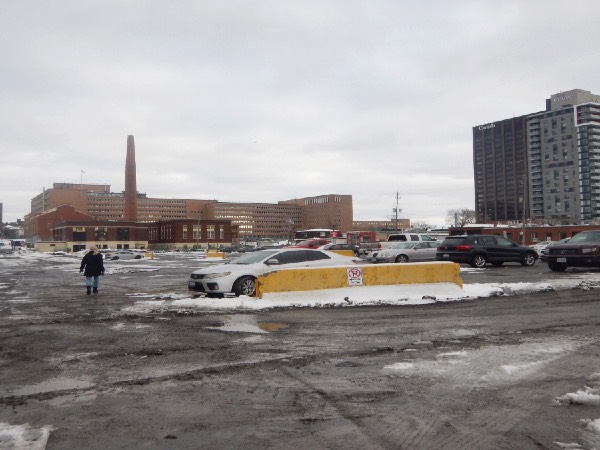 The site meets most of Farm Boy's criteria for new locations, including the size of the lot, and accessibility from the street.
Jeffrey York, a Farm Boy partner and special adviser to Sobeys, says, "It would be a good site for us, as the area needs a Farm Boy."
In 2018, the Ottawa Neighborhood Study determined that 28.2 per cent of households in West Centretown, where Little Italy is located, fell under what's called the the Low-Income Measure, as compared to a city-wide average of 12.6 per cent.
The rates are even higher for certain demographics in West Centretown, a neighbourhood with a population of just more than 10,500 people. As many as 38 per cent of youth aged 15 to 24 are lower-income and 40 per cent of seniors live in low-income households.
The Ottawa Neighborhood Study determined in a 2012 study, that there were 22 food desert neighbourhoods in Ottawa at the time, including Bayshore, Greenboro and Carlington.
Individuals living in a food desert are more likely than their food-secure counterparts to rely on less healthy "fringe foods" found at corner shops or fast-food restaurants.
Community-driven solutions
With a 2021 start date, it's unlikely the Arnon Corp. development will end Little Italy's food desert in the near future, and it would take more than a supermarket to make a real difference in people's health, says Wang.
Shannon Szkurhan is a team lead at Rideau-Rockcliffe Community Resource Centre and works closely with Ottawa Good Food Box/Market Mobile to combat food insecurity in Ottawa.
In April, says Szkurhan, it was selling and delivering anywhere from 500 to 750 fresh produce boxes per week, at $20 each. Now, through an online click-and-collect model, the Food Box serves 100 to 150 people across Ottawa weekly, including in Little Italy.
There's no simple way to solve food insecurity in Ottawa without better government policies, says Szkurhan. Over email, she suggests that a minimum guaranteed income or more affordable housing would be a starting point.
"This would allow for everyone to have the funds to be able to access fresh, healthy food," she says.
Wang agrees. "Addressing food insecurity fundamentally requires leadership and support of the governments to make resources available and accessible to their citizens. Food is a human right."