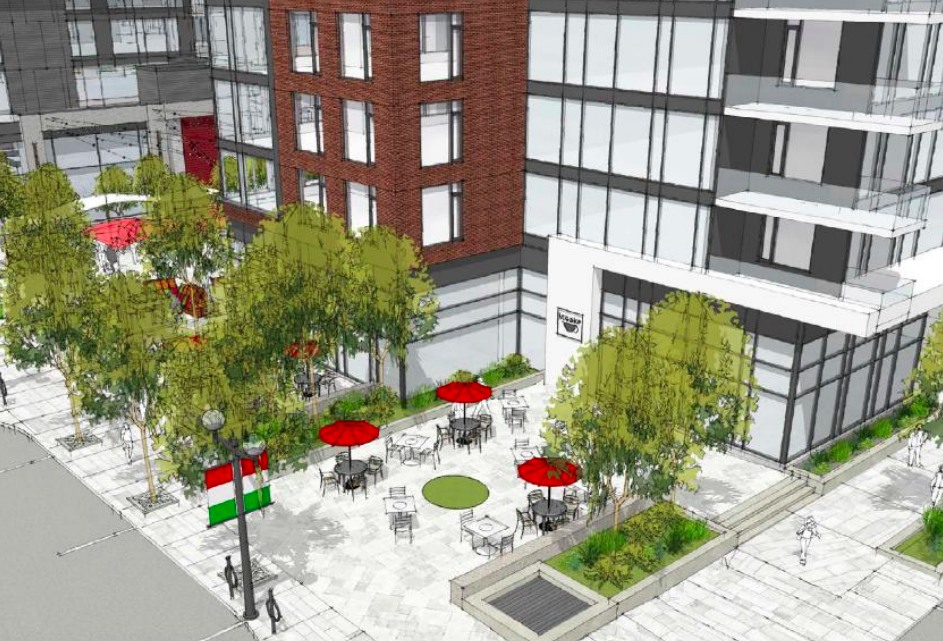 The fast-growing downtown neighborhood of Little Italy will soon see another major property development after Ottawa council approved plans by Arnon Corp. for three residential towers with 550 units, a ground-floor grocery store and a "large public plaza" at the corner of Preston and Beech streets.
Usually big, complex developments have residents lined up to express concerns at committee meetings. That was not the case with the project coming to 450 Rochester St., which would include towers of nine, 15 and 26 storeys and encompass almost all of a city block south of the Queensway, bounded by Aberdeen, Rochester, Beech and Preston streets.
No one signed up to object to the project at a city planning committee meeting on July 9, although some concerns have been expressed related to the number of parking spaces at the site and the potential impact of the development on birds.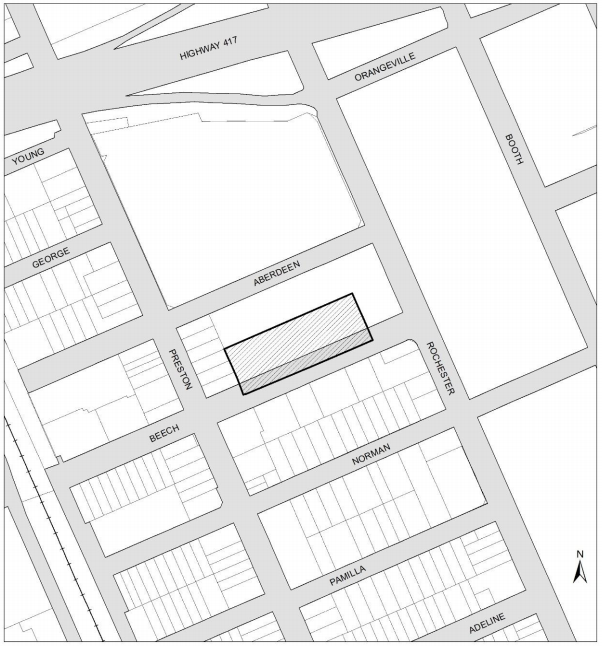 "We have no one speaking, no delegations speaking in opposition," said Coun. Jan Harder, chair of the planning committee.
Somerset Coun. Catherine McKenney was not in attendance, but her support for the new development — which is in her ward — was in the report.
"This proposal represents a positive development of the historically underused site between Preston, Aberdeen, Rochester and Beech," read McKenney's comment.
McKenney did raise some concern about the proposal's 600 parking spaces at a site within walking distance of the Carling O-Train station and a second station that will open just west of Preston Street and Gladstone Avenue. The O-Train line is shut down as part of Stage 2 of the LRT.
"The amount of parking proposed for this location is high," stated McKenney. "This site is highly walkable and is within 600 metres of the Carling LRT Station and the future Gladstone LRT Station. I do not agree that it is necessary to provide this amount of parking in a pedestrian friendly area with efficient transit links." 
The parking units will be distributed across 308 residential spaces, 54 visitor parking, and 236 commercial spaces — a combination of private and public parking.
Kitchissippi Coun. Jeff Leiper told planning committee that there will be an effort to reduce the number of parking spaces since it was a concern to some residents.
The plan was approved by Ottawa city council on July 15 without any formal amendments to the allotted parking spaces.
The development
Arnon is proposing a mixed-use development near the heart of the main commercial area in Little Italy.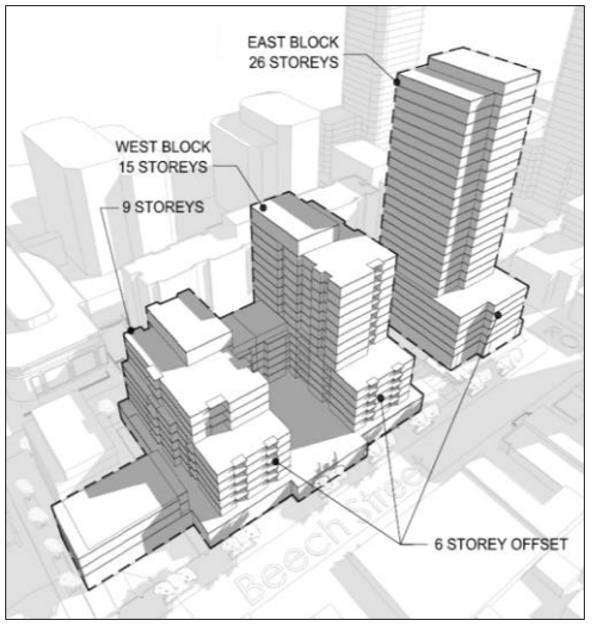 The 9,209-square-metre block is bounded on the north by mid-rise office buildings in Preston Square and to the east by the federal Booth Street lands that are also slated for future redevelopment.
To the south, there are low-rise commercial buildings along Beech street; and to the west lies the traditional main street corridor of Preston Street.
The now-approved plan proposes a gradual building-height increase between Preston and Rochester streets.
The total development comes retail space, including a spot for a grocery store — a popular idea during the public consultation, according to a city report. Many downtown neighbourhoods lack grocery stores within walking distance — a phenomenon known as "food deserts".
"I will be happy to see this surface parking lot developed with housing and retail to animate this currently vacant block within the busy and growing Little Italy neighborhood," stated McKenney's comment on the development proposal.
Bird safety
Willow English, a spokesperson for Safe Wings Ottawa, said the advocacy group has two main concerns with the Preston-to-Rochester development. The first is that the main material used in the lower levels, especially ground floors, is glass, which is conducive for bird collisions.
"It's a common misconception that skyscrapers are the worst buildings for collisions; in fact, most collisions occur at lower levels where vegetation is reflected in the glass," said English. 
Other cities, such as Toronto and New York, have guidelines making bird-friendly design mandatory. The Toronto's 'Green Standards' require the first 16 metres of a building to have at least 90 per cent of exterior glazing treated to prevent bird collisions.
Safe Wings Ottawa has pushed for stringent, bird-friendly building regulations in Ottawa, and many developments do incorporate measures designed to minimize bird strikes.
The second concern, said English, is the plain-glass railing panels throughout the development.
"The location of this development makes it vital that bird-friendly design be considered," continued English. "Many birds, including species at risk, pass through this area on migration, or breed in the nearby green space."
---
More Stories