The president of an Ottawa rugby club says teams across Ontario could fold if they're left in limbo much longer as they wait to hear if updated COVID-19 restrictions will allow them to return to the field.
Rugby Canada left it to the provinces to decide when rugby teams would be allowed to return to play, depending on their local situation.
Ontario Premier Doug Ford potentially opened the pathway for some form of the sport to return when he announced Ontario would be moving to Stage 3 of reopening on Friday.
While clubs in Ottawa are waiting to hear a decision from from Rugby Ontario on whether they will be allowed to return to play, Lucas Bloess, president of Ottawa Beavers-Banshees Rugby Football Club, said the sport is facing a serious challenge in Canada.
"I do have some pretty serious concerns across the board about the health of rugby in general as a sport going forward," he said.
According to Rugby Canada, there are fewer than 30,000 players registered to play men's and women's rugby across the country. By comparison, hockey has nearly 650,000 registered participants,
According to Stage 3 regulations, outdoor team sports may resume, if physically distanced, for training only and with no scrimmages or games. Prolonged or deliberate contact while playing sports is still not allowed, meaning rugby clubs won't be permitted to return to normal play.
"I do have some pretty serious concerns across the board about the health of rugby in general as a sport going forward."

Lucas Bloess, President of Ottawa Beavers-Banshees Rugby Football Club
Keeping rugby players has been a problem for years in Canada. Bloess said Rugby Ontario statistics show that player retention — the proportion of players who return to play the following season — averages about 50 per cent for clubs across Ontario. That means that teams lose about half of their players every year.
Bloess said his club has a 67-per-cent retention rate based on current registration data, but added these numbers are likely to be heavily affected by COVID-19.
To tackle this, he has helped organize Zoom meetings and fitness challenges to try to keep players engaged, with a steadily growing number of participants. But it remains to be seen how many players will return to the club if and when play resumes.
"It's going to be hard to start getting people back and engaged in a regular practice and game schedule," he said. "A lot of people still have concerns about safety. A lot of people lost employment so paying for rugby is going to be a problematic experience for some."
Most clubs in Canada have a summer playing season, meaning that even if play resumed at this point, clubs would have no leagues to play in by the time teams were ready for competition.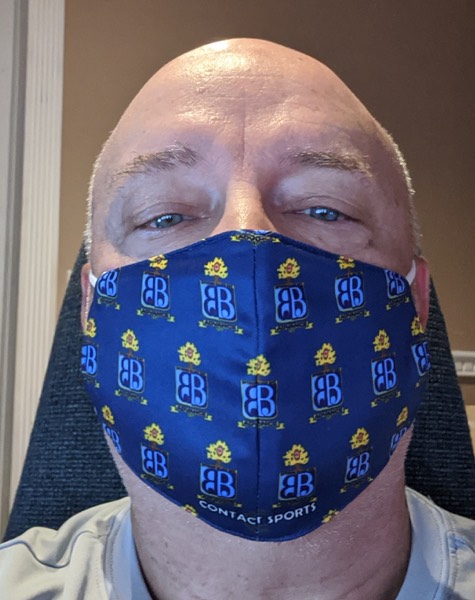 Bloess has tried to organize a touch league, like flag football, for the fall months with other clubs in Ottawa, including the Bytown Blues Rugby Football Club. But he has to wait for updates from the province before he can get anything started.
Jim Shaw, president of Bytown Rugby, said it is unlikely the sport will resume in the fall.
"We're not going to do any contact," he said, until winter training — at the earliest — in January and February.
But even if club seasons return, the loss of high school seasons means the number of players signing up for club rugby will have dropped dramatically.
"Why do kids come out (for clubs) in Grade 11 or 12? They're playing in schools," said Shaw. "We're worried about them missing that opportunity."
Bloess added that new players coming out of high school help fill the gaps in teams left by the high turnover rate at the club level from year-to-year.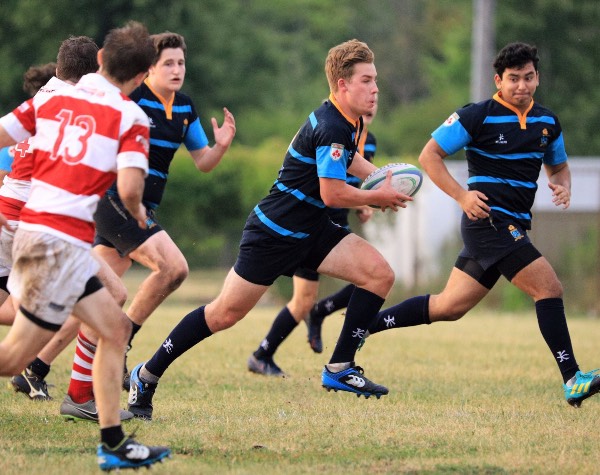 For the immediate future, a major concern is keeping clubs running financially.
The Banshees co-own the Twin Elm Rugby Park in South Nepean along with Bytown, the Ottawa Irish Rugby Club and the Ottawa Ospreys Rugby Football Club. The location has fixed costs that continue to accumulate, and with no games being played there, some tough choices could lie ahead, said Bloess.
"It could be a long winter for us if we're waiting until May to open up again," said Bloess.
Despite his concerns, Bloess remains hopeful that his club will survive.
"I think we've got the largest senior rugby program in the city at this point," he said. "We'll probably be able to withstand the impact of that kind of turmoil, I think, even though it will be a grind to get up and running again."