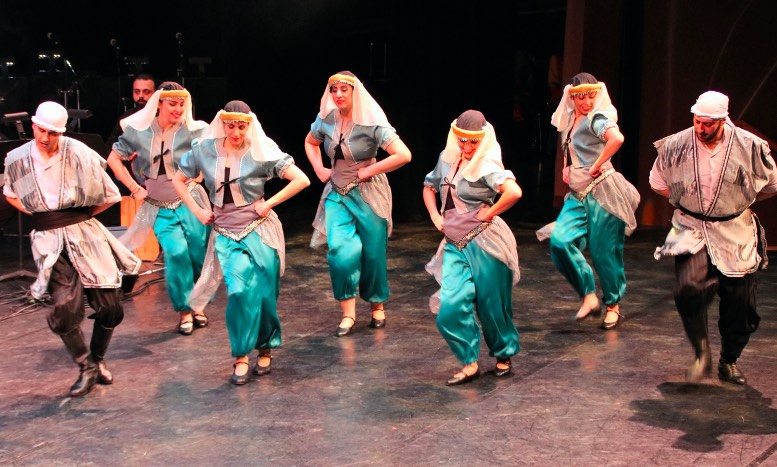 Tony Yazbek, the driving force in promoting Lebanese arts and culture in Ottawa, said he's hoping for a fall re-launch of programming in updated studio spaces equipped for both in-person and virtual classes.
In 1976, at the height of his career as a professional dancer and choreographer, Yazbek left Lebanon because of a civil war that was raging.
After settling in Ottawa, he founded the Al-Arz Lebanese Art Group to share his passion for the arts with students and audiences in his adopted country.
Now, he is the executive and artistic director of the Vanier-based dance, music and theatre hub, in charge of running the artistic programs, educational initiatives and special events.
Al-Arz Lebanese Art Group was the first Lebanese dance school in Canada, offering courses in traditional Lebanese dances, such as Dabké.
"It has set the stage for experimentation and innovation, looking beyond the traditional definitions of Lebanese music, theatre and dance by creating its own rubric, vocabulary and identity," said Yazbek. "It endeavours to be open, attractive and accessible to other cultures and the general public."
Since founding the organization, Yazbek said he has cultivated the talent of more than 300 artists in Ottawa. He said he believes the organization has played a "pivotal role in the Ottawa community and across Canada."
Heighten awareness
He said his goal is to heighten the awareness of Lebanese arts through festivals, fundraisers, charities, schools and corporate events organized by Ottawa's arts and cultural community.
COVID-19 has halted all rehearsals for stage productions, dance classes and the school's revenue generation. The organization's teachers and stage performers have lost a source of income.
"Our post-pandemic priority will be focused on the re-emergence of the arts to heal and re-connect the Lebanese community with each other through stage productions and special events tailored to various audiences," said Yazbek.
Yazbek says he plans to equip studios with large screens and computers to offer both in-person and online courses to accommodate different types of learning.
This fall, Al-Arz plans to launch a series of classes to re-engage youth and adults in the community who wish to reconnect with their culture. The courses will be tailored for people of all ages, with new physical health classes for women.
According to Yazbek, the new classes are created for women to expand on their physical abilities through a diverse range of Lebanese dances. They are also intended to encourage a healthy lifestyle.
"This is our time to reimagine our activities," said Yazbek, "with an adapted outlook on how digital technologies can help us enhance our online presence and get us to a place of greater engagement with the community on local, national and international levels."
---
More Stories