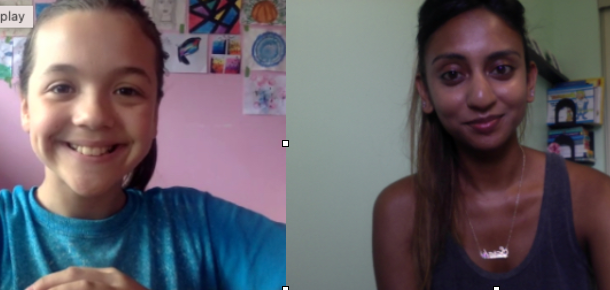 Big Brothers Big Sisters of Peel, a youth mentorship program serving the urban region west of Toronto, is adapting its annual fundraiser with Tim Hortons this year to a pandemic-proof format.
The "Move for Kids' Sake" event will run virtually from Feb. 16 to March 31. In partnership with Tim Hortons, the organization is aiming to raise $50,000 for programs that connect male and female children with older mentors to build skills and confidence.
The public will have an opportunity to support the cause by registering as an individual or as a team at canadahelps.org, setting up their own goal to stay active. Participants gather pledges and then complete their activity — any form of fitness they choose — before the March 31 deadline, posting photos or videos on social media with the hashtag #MoveForKidsSake.
Lori Plati, public relations manager for the Big Brothers Big Sisters of Peel, said the agency is excited to have Tim Hortons as the event's titled sponsor and to have gift cards to give out this year as part of the fundraiser.
She added that new media sponsors are helping to promote this year's online-based event as well.
Online mentorship
Big Brothers Big Sisters operates across Canada and is particularly well known for its youth mentorship programs. When the COVID-19 pandemic hit, the agency was forced to move its mentorship programs online while remaining focused on the health and well-being of the youth, their families and the network of dedicated staff and volunteers who support them.
The Peel branch of BBBS has been receiving donations from local companies and putting together activity kits for delivery to the youth, to be used in Zoom calls with their mentors. Until October, mentors and mentees were allowed to safely meet in-person for one-on-one sessions, but were required to sign waivers.
The pandemic's second wave in Ontario put a halt to the in-person sessions.
Plati said the agency's priorities have not changed because of the pandemic, with support programs for children and their families still the top priority.
She said BBBS strives to keep activities interesting to help children learn new skills through their online interactions with mentors. Among the programs currently offered are "Healthy Bodies, Healthy Minds," "Live Smart, Eat Smart, Play Smart," and "Conversation Club" for young newcomers to Canada.
"It's like, how can we help the kids to excel? So, it's certainly having the support of a mentor, but it's also teaching them . . . a new way to look at things or a new skill that they can develop, and just expanding their horizons," said Plati.
The agency delivers programming within the Peel District School Board and Dufferin-Peel Catholic District School Board, as well as through the Black Community Advisory Council program.
About 40 per cent of the youth in the Peel Region identify as being a part of the Black community.
---
More Stories