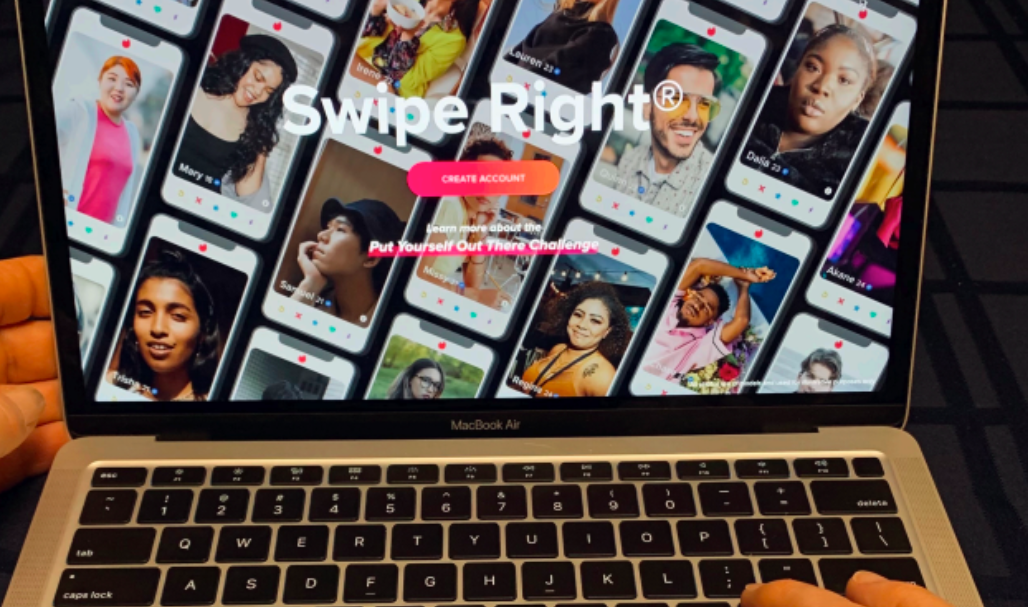 It was a dull, grey afternoon in April when Jordyn McDonald, 20, finally took the plunge and joined Tinder. She wasn't even really looking for a date. After eight long weeks in lockdown in her Northern Ontario home of 8,500 people, she just felt unbearably lonely.
"The isolation in my hometown was a super lonely experience and personally, it was really the only time I could remember feeling that kind of separation from people, both physically and emotionally," says McDonald, a Carleton University student from Kirkland Lake.
Until then, she had always thought of Tinder as part of hookup culture: "I associated dating apps with people who sleep around. That's not always the case and I've learned that. I know multiple people who have found their significant other on a dating apps like Tinder."
And her approach to dating has changed, too, since the pandemic hit: "I'm less willing to meet people for the hell of it. Now it usually takes a little more talking to make sure the person is worth essentially breaking COVID conduct for," she says.
McDonald is not alone. The world of online dating has been turned upside down by the pandemic, as social-distancing rules put an end to the carefree days of hookup culture, ushering in a new era where the decision to get physical is fraught with potential risk. It's not all bad news, though: the pandemic has also forced more people to take it slow and really get to know each other before making the leap to a physical relationship.
This new trend begs the question: is COVID revolutionizing the dating game? And if so, will those changes stick, once the COVID crisis has passed?
As people began to feel the weight of social-distancing rules over the past eight months, millions have turned to dating apps for solace and some virtual company.
The number of people on dating apps has exploded since the pandemic struck. Match Group, which controls 60 per cent of the dating app market, including Tinder and OkCupid, saw the number of new subscribers rise by 15 per cent in the second quarter of 2020, and reported a record-breaking three billion Tinder swipes (initial interactions with other users) in just one day (March 29), according to a November report by the Brookings Institution. From March to May 2020, OkCupid reported a 700 per cent increase in dates, and Bumble saw a rise of 70 per cent in the number of video calls, the study by the U.S. research company found.
More people than ever are now using dating apps, and more than ever, they are seeking to make an emotional connection before committing to a physical one.
"People are having longer conversations. There's more dialogue, there's more of an emotional connection versus a fickle one," says Shannon Tebb, a dating expert in Toronto and owner of matchmaking business ShannyintheCity. "Before (the pandemic) it was more of a hookup culture. People would just meet, make out, hookup and boom that could be over."
Now people are trying to find more fulfilling relationships, she says.
That change is happening not only because letting someone into your bubble can put you and your contacts at risk, Tebb notes. It is also being driven by the social isolation many people are feeling: "The loneliness is causing people to take a breath and really listen to what the other people are saying, and really get to know them on an emotional level versus a physical one."
In a survey of more than 70,000 users in April, OkCupid found that 85 per cent of respondents said it was important to establish an emotional connection before a physical one, and noted in a blog post that "the switch to virtual dates has allowed these emotional connections to thrive."
Like many other dating apps, OkCupid adapted to the new normal by adding video-chat options so that people can get to know each other better virtually before meeting in person.
Virtual courtship
Virtual dating includes everything from playing Scrabble to watching movies together via video chat. In a survey conducted in April, of more than 75,000 users, OkCupid found 31 per cent said they liked doing a shared activity, such as a game, online with prospective partners. About 30 per cent said they liked to have virtual dinner or drinks, and 15 per cent liked watching a movie or TV show together. It's not all tame: 51 percent also said that they liked phone sex, the survey found.
This kind of virtual courtship may well persist, even after the pandemic: in a survey done in May of its members in the U.S., Tinder found that 40 per cent of Gen Z members "wanted to continue using video as a way to decide whether to meet IRL (in real life) in the future – even once their favourite date spot is open gain," the company reported on its blog.
Options such as video chats "might help people find a better match," even after the pandemic says Cheryl Harasymchuk, an associate professor in psychology at Carleton University who does research on how people maintain happy relationships.
Her only concern is that people who spend too much time connecting online may struggle to transition successfully to in-person dating, she says.
After a long time interacting online with someone, "it might be hard for the person to live up to this idealized expectation you have and so that might be a letdown," she says.
There are other downsides to online dating as well.
Sarah Crawford, the sexual violence and harm reduction coordinator at Algonquin College, notes that unsolicited nudes remain "a huge problem" and warns that those who want to exchange explicit images need to be fully informed about how to do it safely.
"Asking and making sure people want to receive the images we're sending to them is important, as well as sexting with someone you trust."
Similarly, those who are still active in hookup culture need to exercise even more caution than before the pandemic, by "trying to limit contact as much as we can, wearing masks, asking people about what they've been doing, similar to the conversations that we would have about sexually transmitted diseases and pregnancy," Crawford says.
Risks of casual sex
Public-health officials in Canada have urged people who are having casual sex to take precautions such as wearing a mask and avoiding certain kinds of contact.
"People hated the idea of wearing masks (during sex), but it's not a bad thing to suggest considering that it's possible. I mean it's kind of the condoms of 2020," Crawford says.
But despite the risks, it is better to take a chance on online dating than to suffer from loneliness over a long period of time, Harasymchuk warned. People who wait too long to reach out for human contact risk getting "too disconnected from other people… (and) it might be really hard to make those connections," she says.
It's better to be proactive and put yourself out there before you get too lonely, she advises.
Although the pandemic has made all forms of social connection more difficult, "there are still ways that you can date safely and still find that relationship," says Tebb.
"Dating is not cancelled. Relationships aren't cancelled, so why not put yourself out there if you feel ready?"
---
More Stories