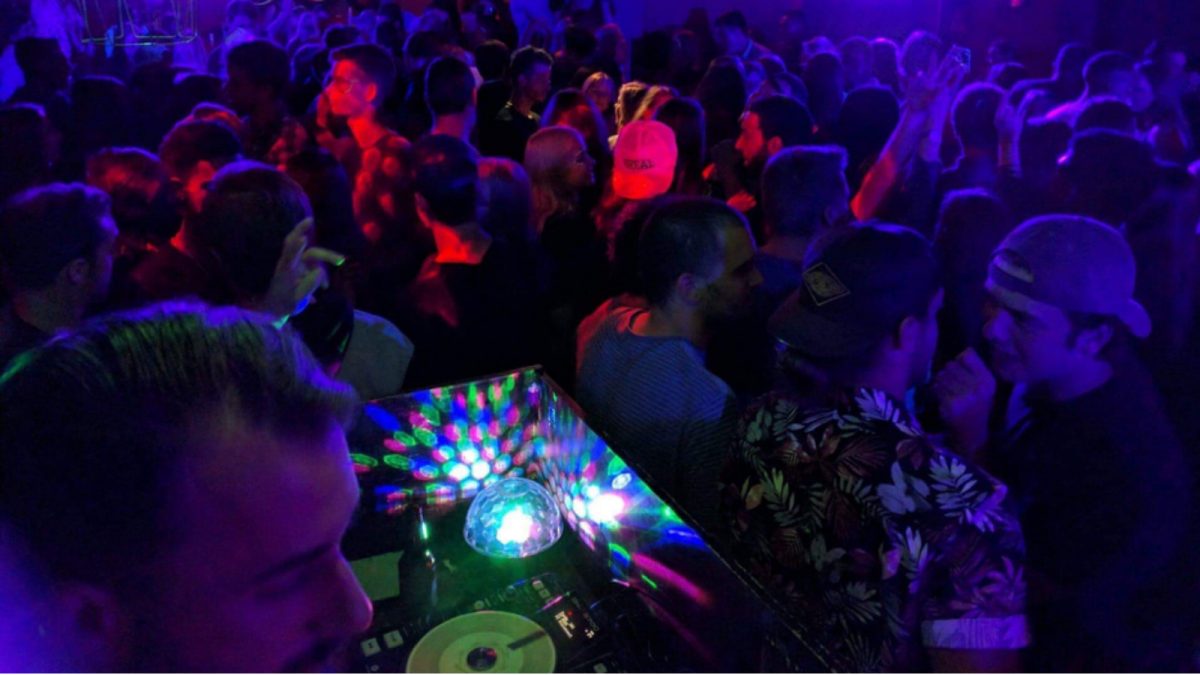 A woman is curled up in the bathroom of a downtown bar, vomiting, when a man comes into the room. He gropes her. He sexually assaults her. He forces her to perform oral sex, as the music blares on in the bar. She is drunk. She is at work. The man is her boss.
Marino de Marinis, the manager of the Ottawa nightclub, Kavali, was later found guilty of sexual assault, and sentenced to nine months in prison in May 2018. Marinis had pressured his employee to drink as part of her training to become a bartender.
As shocking as this incident may seem, events like this are all too common for women working in bars across Canada. They struggle to hold onto jobs in a workplace where excessive drinking and sexual harassment are often considered just part of the job. With growing awareness of sexual harassment in the #MeToo era, more and more bartenders are demanding change.
"I've experienced wide-ranging harassment, from very personal questions about my sex life, to attempts to employ me as an escort, as well as propositions," said Chloe Lansby, a server and bartender at a downtown Ottawa bar, who asked that her name be changed for fear of repercussions at work.
While on duty, she said she's been grabbed by the neck and dragged across a room, had erect penises pushed against her, and had her chest and butt groped.
Although harassment and even sexual assault are common in the industry, most women don't lodge complaints for fear of losing their job, said Lansby, a veteran server who has worked in several Ottawa bars and clubs.
In general, few women ever report physical or sexual violence. Even though half of all women in Canada say they have experienced at least one incident of physical or sexual violence since the age of 16, sexual assault remains one of the least reported crimes, according to a 2014 Statistics Canada report. Less than 10 per cent of sexual assaults are reported to police, the agency found.
Organizations such as METRAC, a Toronto-based non-profit that provides education on gender-based violence, are working to empower women by helping them understand the legal process. Although METRAC does not offer legal counselling, it does offer women information about their options, which range from seeking redress through the criminal justice system, to lodging complaints under the labour code, to launching civil lawsuits, said Tamar Witelson, a criminal lawyer and legal director for METRAC.
But bartenders say their industry isn't built for justice: Many are aware of their rights, but lack the power to exercise them.
"It becomes an either-or scenario. Say something and risk losing your job and having your reputation ruined by your employer, preventing you from finding a new job, or stay quiet and move on. At the end of the day, we all have bills to pay and mouths to feed, and reporting is often not a real option for employees," said Lansby.
In a small minority of bars and restaurants, staff can turn to union representatives for help. Emmanuelle Lopez-Bastos, part of the gender equity committee and a national representative for the United Food and Commercial Workers Union, said there is strength in numbers.
Unions can provide support to staff facing harassment. For her, it's important to create spaces where workers can discuss violence. Employers need to have policies on sexual assault and harassment, and if not, she said they should contact their union representative — if they have one, added Lopez-Bastos. There are more than 3,000 restaurant workers unionized through UFCW in Ontario, says Lopez-Bastos, but this is a small fraction of the 455,400 people directly employed in the industry in Ontario, according to Restaurants Canada.
In an industry where few workers have a union or human relations department, their only option is to complain to the manager. But in many cases, the managers are responsible for the harassment, research has shown.
In 2014, a report by the Restaurant Opportunities Centers United, a U.S.-based group, found that 90 per cent of female restaurant workers had experienced sexual harassment. Two-thirds said they had been harassed by a restaurant owner, manager, or supervisor.
"As a young girl working in the bar scene you just have to accept that your manager is likely going to cross boundaries and there's not much you can do other than quit," said Margot Smith, who has worked at a number of Ottawa bars, including Kavali when Marinis was the manager. (She also asked that her name be changed to protect her identity.)
She said every manager she has worked for spent time getting drunk and partying rather than managing.
"There needs to be a level of professionalism and accountability that just is not there, and I don't know if it ever could be," said Smith.
Good managers do everything they can to protect their staff, said Ray Oliver, a longtime manager of a succession of sports bars and restaurants in Canada, including a Hooters outlet. Oliver said he has always been careful to maintain a professional relationship with his employees.
"I don't go out and have a beer with my employees, only ever my fellow managers. I always think, what happens when you have too many drinks? Consent is complicated and I never want to jeopardize my career," said Oliver, who now runs the Taverne Moderne 1909 in Montreal. It is the largest restaurant in Canada.
When Oliver managed Hooters, which has come under fire in the past for reportedly sexualizing its employees, he said it was a better environment for female staff because management wasn't hiding anything. For example, the uniforms are tight and restrictive and the first thing Oliver had a woman do in an interview was ensure she was comfortable in the uniform and could work in it, he said.
There was lots of material on sexual harassment available for employees, including a 24-hour hotline they could call to report anything, he said. The women were aware of what they were getting into, he added.
He said he had zero tolerance for inappropriate comments by customers or staff while he was working there. If a customer were to grope an employee, they'd be kicked out, said Oliver.
But Oliver admitted managers at smaller outlets, where there is no human-relations department or other anyone else to answer to, sometimes abuse their power. Oliver said his staff at smaller locations often didn't know the name of his boss or the bar's owner. This can lead to managers misusing their position.
"I've seen it happen, when managers have too much to drink and they approach employees. Sometimes they interpret (the employees) flirting for a better shift as something more. Consent is dodgy when alcohol is involved," said Oliver.
Antonios Vitaliotis, the head of the bartending program at Algonquin College, said it is not the bars and clubs themselves that are the problem when it comes to sexual harassment. The real problem is excessive drinking, which can happen anywhere, he said. Drinking and violence – especially sexual violence – often go hand in hand, research suggests: Sexual violence is most likely to be perpetrated by young men who have either been drinking alcohol or who use alcohol as a tool to incapacitate their victims, according to a 2017 study published in the Journal of Adolescent Health.
Vitaliotis said that Algonquin College's program is designed to ensure students know their rights, and how they should be treated in the workplace. All students complete an in-class segment on harassment, and earn an online certificate from YOW Canada Inc., an Ottawa-based agency that provides workplace safety training.
They learn, for example, that, as employees, they're entitled to wages for their time worked, a safe environment, their tips, and breaks, and other rights under the Ontario Employment Standards Act.
Recognizing the potential for drunkenness to lead to disaster, some bars in Ottawa have their own initiatives in place, such as House of Targ's safe space program, where anyone can report violent behaviour they see at the bar online. Managers are then expected to respond to the anonymous reports.
Still, many bar staff feel there is not much being done to ensure they are safe, and victim-blaming is also a powerful deterrent for survivors who want to come forward.
In the Kavali sexual assault case, for example, when Savannah Awde of The Fulcrum, a University of Ottawa newspaper, reported on the incident, she reached out to club-goers for their opinion. Standing in the line outside of Kavali, one of the club-goers told her to "Google how big of a slut this f——-g girl is," Awde later reported.
Since then, Kavali has changed owners. Jackline Guerrero, the new general manager, is taking action to improve the reputation of the shot-flinging club. They changed the uniforms of the servers, swapping short dresses for something more comfortable and less revealing.
"We're aware of Kavali's past, and we're working hard to ensure it doesn't happen again and that our staff and customers feel comfortable and can have fun again," said Guerrero. A name change, and renovations are also planned to put a new face on the club, which remains open.
Ray Oliver said bar culture is changing for the better, albeit slowly: "For every bad manager, there are three good ones. But the problem is there's still that bad one out on the floor."

---
More Stories