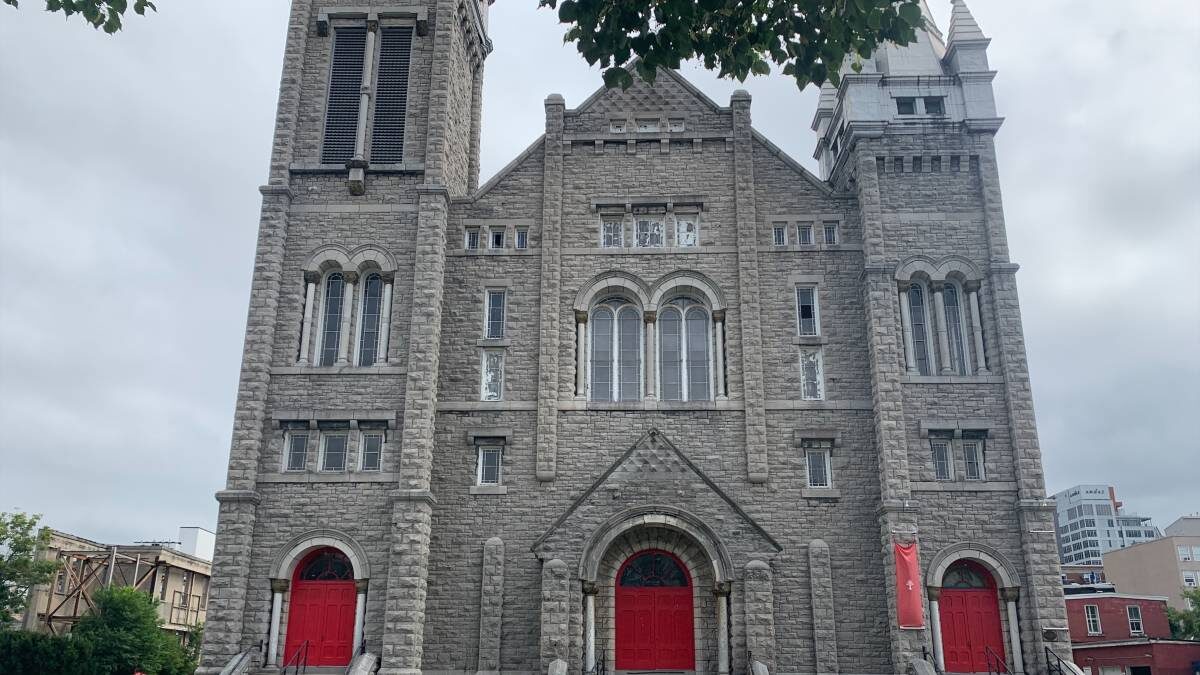 Community representatives continue to express their opposition to the sale of a former Roman Catholic Church in Ottawa's Lowertown neighbourhood to an organization calling itself The United People of Canada (TUPC).
Some in the Lowertown community believe the group has ties to the so-called "Freedom Convoy" pointing to the fact that one TUPC board member, Kimberly Ward, has described herself as an advisor to Freedom Convoy organizer, Tamara Lich. Lich faces charges of mischief, obstructing police, counselling others to commit mischief and intimidation as a result of the convoy occupation in downtown this past winter. More recently she was charged with failing to comply with bail conditions. The charges against her have not been proven in court.
St. Brigid's is a limestone heritage building. After being purchased for $5.95 million, it is now being called "The Embassy" by its buyers. It is under renovation with plans to create a membership-based community space with a café, co-working area, gym and recreation space with foosball and air hockey, TUPC board member William Komer told Capital Current.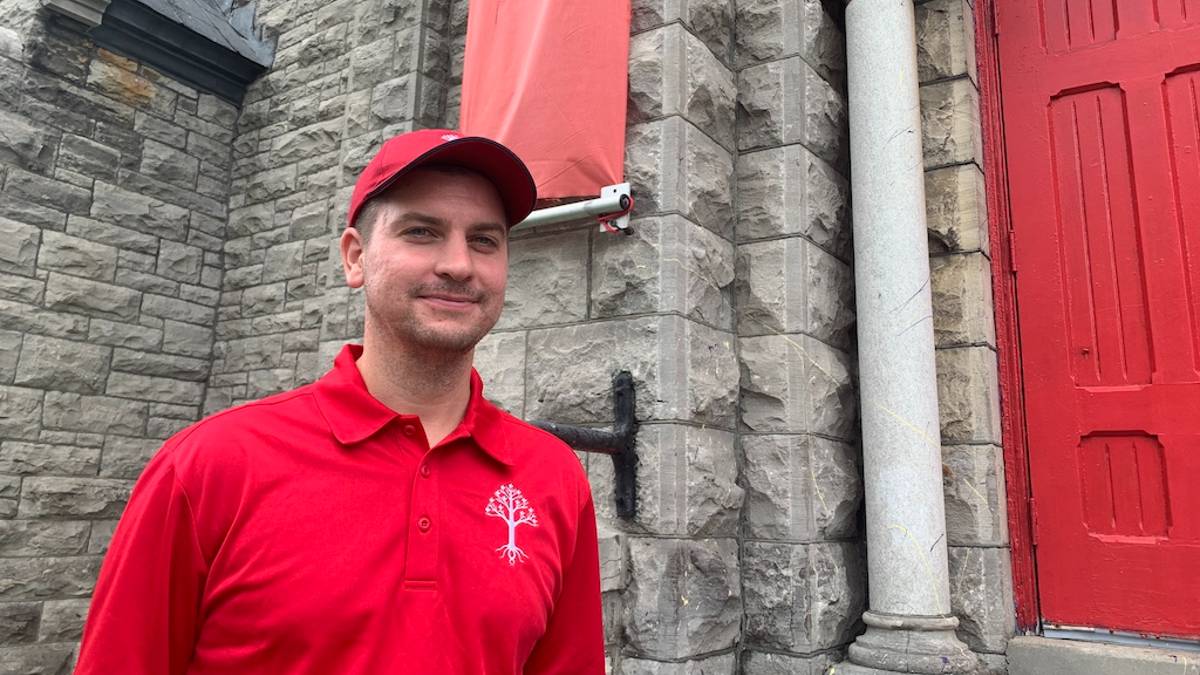 "There was a lot of people that felt there was a need for a space, specifically here in Ottawa, where people could gather, speak, could engage," Komer said. "There seemed to be a lot of division throughout the country." 
But the organization's move into the historic and beloved Romanesque revival building has not been seamless. Groups such as Horizon Ottawa and the Lowertown Community Association have rallied to try to prevent the sale.
The groups circulated a petition that calls on the city to "use its power" and ensure the property is returned to ownership for the "community's benefit." 
Horizon board member Sam Hersh said he's wary of TUPC's sudden acquisition of funds to purchase the church, after the organization was incorporated in late March. 
"Obviously, there's the sketchiness of an organization springing up in March and having six million dollars. That should raise many eyebrows," Hersh said.
Komer said he hopes the public will look toward the "vibrant, welcoming," and "non-political" space the directors said they intend to cultivate.
"It's a community funded project," Komer said. "What does it matter where the money for a private purchase came from?" He told the CBC that there is no Freedom Convoy money behind the purchase of the property.
"This community seems to be very politically motivated, divided and have lots of political views, and this is a non-political organization," Komer added. "So perhaps, people can leave their political allegiances aside and just be friends."
Komer did say the church was acquired through "a variety of revenue streams", including donations from individuals across the country and the sale of bright red, TUPC paraphernalia, such as golf shirts, water bottles and hats bearing the organization's symbol — a white tree with roots and branches. 
Komer told the Ottawa Citizen recently that the group is commissioning a security force to protect the building which he said has seen incidents of theft, vandalism and death threats.
"We've had lots of criminal activity committed against us… There's been egging, some of our flagpoles were broken, there's been theft of banners, theft of flags. We did receive death threats," Komer told the newspaper.
In addition to questions about who's funding TUPC, Hersh said he's leery of the organization's decision to establish its headquarters in Lowertown and is concerned about public safety following the month-long occupation of downtown Ottawa by protesters earlier this year.
"It's not as benign as people who just have different opinions as us. It's dangerous. It's fascism. It's the far-right," Hersh said. "People don't want Ottawa to be the base of that, as it has been for the last few months."
"It's a community funded project. What does it matter where the money for a private purchase came from?"

William Komer, board member of The United People of Canada
TUPC organizers say any attempt to block the purchase of the building would be contested.
"If the city were to intervene in a private sale for reasons that we believe to be unlawful, obviously there would be potential legal repercussions for that. And they could be quite significant," Komer said.
TUPC organizers have plans for other "community" spaces across Canada with prospective locations in British Columbia, Alberta, Newfoundland and New Brunswick. 
Hersh says Horizon plans to continue its fight to block the sale, pushing a petition and appealing to the city and the province to prevent TUPC's acquisition of the cherished heritage site.
"We're taking this day by day," Hersh said.
---
More Stories