In a case that will likely resonate with Lyme disease patients across the country, Frank Papineau's eight year long health battle has hit another roadblock.
The Ottawa man's medical malpractice suit is the first Lyme-related case of its kind in Canada. But the trial that was to begin Nov. 26 has been delayed by the Ontario Superior Court.
Papineau is suing two Ottawa-area physicians – Dr. Pablo Romero-Sierra and Dr. Johnny Brisebois – over allegations of negligence, malpractice and breach of contract. None of the allegations have been tested in court.
Papineau was bitten by a tick on Apr. 14, 2010, according to the statement of claim filed by his lawyers in 2013. He went to the Kemptville District Hospital to be assessed and diagnosed related to the insect bite. The statement says he has subsequently suffered an "onslaught" of health issues including heart problems, urological issues and fatigue.
There was no report of the classic bull's-eye rash normally associated with with Lyme disease from a tick bite, the statement of claim said.
Papineau was prescribed antibiotics by Dr. Johnny Brisebois at the hospital to treat a sinus infection.
Over the next two years, Papineau attended Stittsville Family Medical Centre under the care of Dr. Pablo Romero-Sierra. Papineau's court documents indicate he repeatedly asked the doctor if there was a possibility of Lyme disease.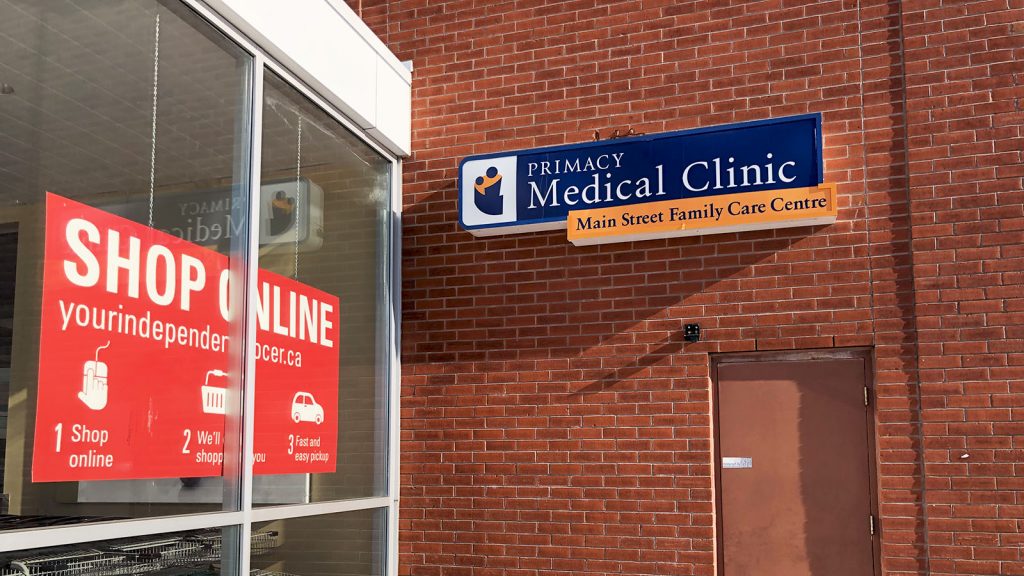 Papineau claims he was never examined for the tick-borne illness in Canada.
Instead, he was diagnosed in 2012 with a complicated case of Lyme by a private lab in the U.S., according to the court filing.
Romero-Sierra and Brisebois admit to none of the allegations contained in the statement of claim, including the allegation that Papineau was ever diagnosed with a complicated case of Lyme, in their defence statement filed to the court.
Capital Current reached out to legal teams on both sides, who declined to comment on the case while it was before the courts. But Papineau's long journey will sound familiar to many of those who treat and are infected by Lyme disease.
Lyme disease is transmitted to humans by the painless bite of an infected black-legged tick usually no larger than the size of a poppy seed. Clinical signs and symptoms, such as fatigue, headache, fever, chills, stiff neck and myalgia, usually begin three to 30 days after an infected tick bite. A bull's-eye rash is the key indicator in a majority of cases – but not all.
Many of the difficulties with diagnosis and treatment stem from medical guidance based on what appear to be unclear and conflicting guidelines.

Darryl Singer is a lawyer who has worked on other injury cases, but none quite like Papineau's medical malpractice suit.
"If physicians had found the Lyme disease on time, and diagnosed it properly, and treated it properly, would it have prevented the symptoms that [the plaintiff is] now complaining exist?"
"Or is it a case of, had they diagnosed it properly, it wouldn't have made a difference because it was in his system and it was going to sort of go down the road that, you know, the deterioration that he claims he suffered."
The medical malpractice trial has been adjourned while a new trial date is set.
Patient experience

"Lyme patients are very used to hitting roadblocks and this just seems to be another one in the process," said Kristy Wood-Giles, whose own struggle parallels Papineau's.
Wood-Giles said she was bitten by an infected tick during a cold, rainy hike on the Rideau Trail from Kingston to Ottawa in 2013.
"I had on running tights, hiking boots, a jacket, backpack – and that day I had seven ticks on me and five were on my back that night at camp," Wood-Giles said.
Wood-Giles said she spotted a bull's-eye rash on her foot, which doctors looked into, suspecting everything from a foot infection to malaria.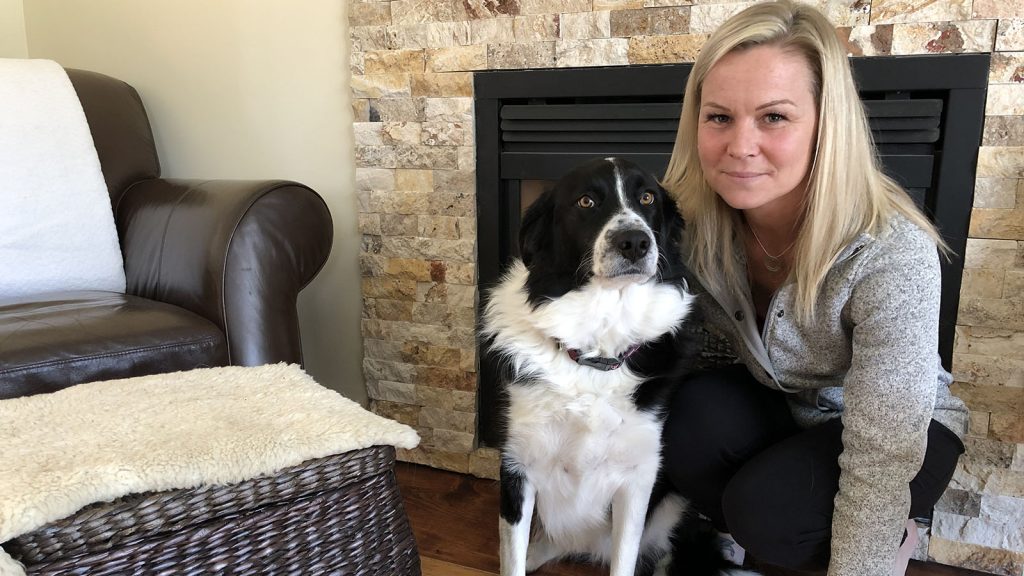 Wood-Giles visited a physician who sent her to the local infectious disease division where blood tests for Lyme disease were negative. However, she said, she continued to get sicker and sicker.
"They couldn't figure out what was wrong with me."
"Eventually, the doctors here threw up their hands and said there was nothing else they could do," she said. "I was convinced I was a hypochondriac."
Wood-Giles said she sought testing at a private U.S. clinic where doctors diagnosed her with Lyme. She still deals with joint pain, fatigue, cognitive issues and nervous system problems to this day, she said.
Mixed results
Dr. Jonathan Angel is the head of the infectious disease division at the Ottawa Hospital. He sees patients who are referred to infectious disease specialists by their physicians, including patients with – or with a question of – Lyme disease.
In most suspected cases of Lyme disease that he deals with, Angel will examine tick bites and interpret any supplementary laboratory tests. These types of medical cases can be very straightforward.
"It's not necessarily difficult to diagnose," Angel said, particularly when patients show more obvious signs of a documented tick bite, a typical rash and some related symptoms.
He said physicians will consider all the information together to come up with a working diagnosis, which may be a clear, definitive diagnosis, or probable or possible Lyme disease.
Angel explained physicians will consider the history of a tick bite and where the person lives because "there are places where we know there is more Lyme or less Lyme."
In some of these situations, Angel said, doctors will determine they have enough information to treat for Lyme disease without laboratory evidence of infection.
Other times, doctors will direct patients to undergo laboratory testing to assist in the diagnosis. The infectious disease specialist said blood tests can be helpful as supplementary evidence alongside other signs and symptoms.
"If you have no history of a tick bite, if you have no typical rash, and you come in with symptoms that you could have with Lyme disease, it can make the diagnosis difficult," Angel explained.
Test results also don't always provide medical practitioners with certainty. Angel said laboratory tests can be inconsistent with the clinical presentation, or the signs and symptoms described by the patient can be vague or non-specific.
Taking diagnosis to task
An April 2018 report by Ontario's Lyme disease and tick-borne illness task force reported a range of symptoms that makes diagnosis challenging.
"Our understanding of Lyme disease is evolving. We are still learning about the different ways that Lyme disease may present and may be transmitted," the task force wrote in its spring report.
A second report warns that some private U.S. labs offer diagnostic testing that does not follow the same scientific standards as other American and Canadian laboratories. These lab results should be interpreted with caution as they are "much more liberal than interpretations recommended based on the CDC's guidelines," says the technical report prepared by Public Health Ontario.

The only diagnostic approach licensed for use by Health Canada and recommended by the Public Health Agency of Canada (PHAC) is a two-tiered test. The first step identifies exposure to illness by detecting immune response to the bacteria that causes infection in humans. The second stage looks for antibodies the body produces to combat different antigens that are part of the bacteria.
This approach follows guidelines outlined by the Infectious Diseases Society of America (IDSA) and the U.S. Centers for Disease Control and Prevention (CDC).
According to the guidelines, at least five specific molecules must be detected to diagnose Lyme disease.
But there is widespread disagreement over the reliability of the diagnostic tests and the guidelines for recognizing Lyme in Canada.
Some patients, activists and physicians are concerned about whether or not the current guidelines posted to the Ontario Public Health Agency's website and used by physicians are the best guidelines for dealing with Lyme.
Rogue diagnosis?
Angel said doctors tend to rely on evidence-based literature combined with what they already know, as opposed to following any one set of rules or guidelines.
Angel added that he believes there is a range of expertise and confidence.
"Some are open and willing to learn, and some can be intimidated because when you look at Lyme disease in the Lyme community, there's a lot of stuff out there."
Doctors who live in regions where documented reports of Lyme disease are more prevalent tend to become more knowledgeable and confident about how to recognize its signs and symptoms, Angel said.
Angel said patients have pressured him to treat for Lyme disease on occasion in the past.
"I recall being pressured, but never succumbing to the pressure. I cannot speak to what other physicians have or have not done," he said.
"But that does happen. People are convinced they have Lyme disease when we don't believe they do."
Imperfect test results and inconclusive diagnoses can exacerbate the issue.
"Lyme disease is real, it's a very real disease. People can be very sick from Lyme disease," Angel said.
"Being able to make an accurate diagnosis, and treating people that need treatment, is still a challenge."
In the meantime, the Lyme community will have to wait for more research, and to hear the Ontario court's decision in the legal challenge.
Related links
---
More Stories