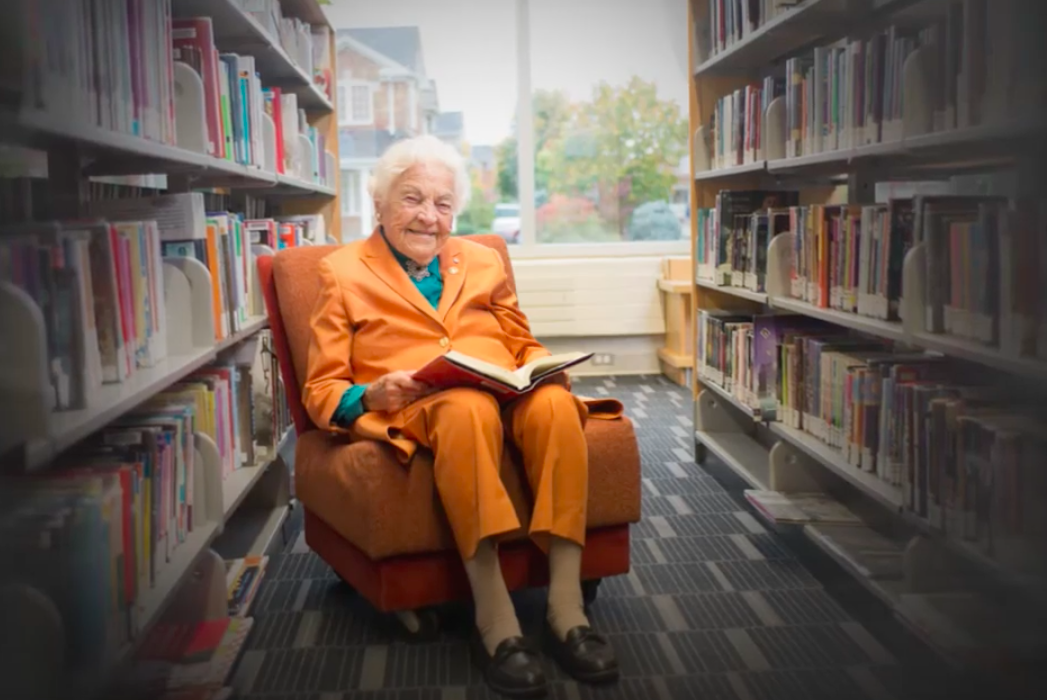 When the curtain came down on live performances and other in-person cultural events because of the pandemic, the Mississauga Arts Council immediately switched gears.
MAC has been navigating a virtually supportive environment since March 2020 and continues to bring artists and audiences together as best they can. Executive director Mike Douglas says he hopes people will embrace the arts more than ever as city residents are vaccinated and move towards a post-pandemic recovery in 2021.
Douglas said MAC was thrilled to organize a major tribute to former Mississauga mayor Hazel McCallion on her 100th birthday.
The virtual party called "Hazel: A Celebration 100 Years in the Making," takes place tonight — Valentine's Day and McCallion's birthday in 1921 — at 7:30 p.m. It will be hosted by current Mississauga Mayor Bonnie Crombie with special guest appearances from Prime Minister Justin Trudeau, Toronto Mayor John Tory, former hockey broadcaster Don Cherry and other friends of Hazel.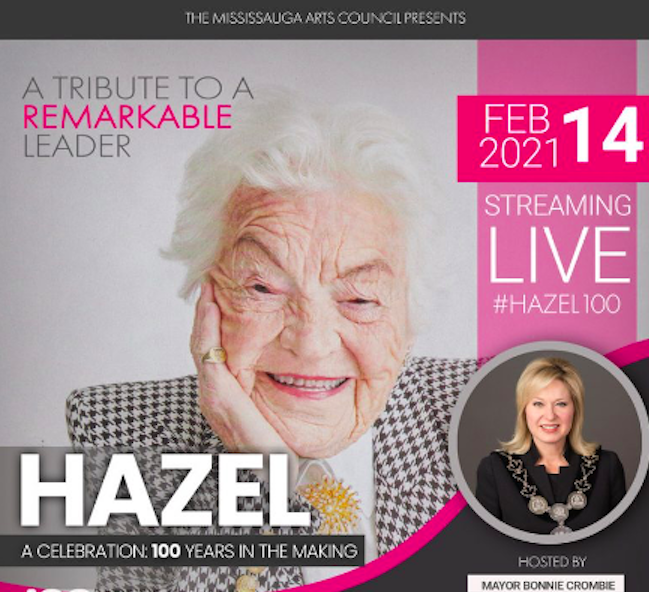 McCallion was Mississauga's mayor from 1978 to 2014. Today she is the chancellor of Sheridan College.
In addition to this celebration, the city is renaming its central library in her honour.
Mississauga residents — and others across Canada — will be able to tune in to various musical performances from the safety of their homes.
According to Douglas, the pandemic forced MAC to become more of an arts service agency focused on creating economic opportunities, jobs, gigs and growth for local creators.
The MAC has about 22,000 digital addresses across media platforms and that's how the organization relays messages to the community every day.
Douglas and his team adapted their programming and hired two new staffers to help host virtual events.
This winter, the arts council is also showcasing the TD Culture Lab Webinar Series, which features educational sessions conducted by professional artists. MAC is hoping to run nine webinars every other week highlighting skills artists need to compete and present themselves effectively in today's cultural marketplace. This will be the first year the series is online having been in person before COVID-19.
There has been an unexpected benefit to MAC's virtual environment. Attendance for virtual versions of some events actually has exceeded in-person performances, said Douglas.
The annual Arts Café event typically hosted an open mic with a full-house live audience of 80 people. The MAC attracted 1,500 viewers for Arts Café online.
"That's a pretty significant number," said Douglas. "Understanding how to turn that into a benefit for artists is a big deal because the artists charge for these large events."
Digital turnout
The MAC is intrigued by the digital turnout and wants to find a way to translate audience interest into artist income.
The McCallion birthday party is expected to be a joyous celebration produced by president Ron Duquette on behalf of MAC. Organizers have scheduled 13 different performances by Mississauga-based artists to pay tribute to McCallion.
Musical performances ranging from jazz to opera will be heard in the "100 years 100 minutes" concert dedication. The event is being described as a once-in-a-lifetime occasion that anyone from Mississauga and beyond can enjoy.
---
More Stories