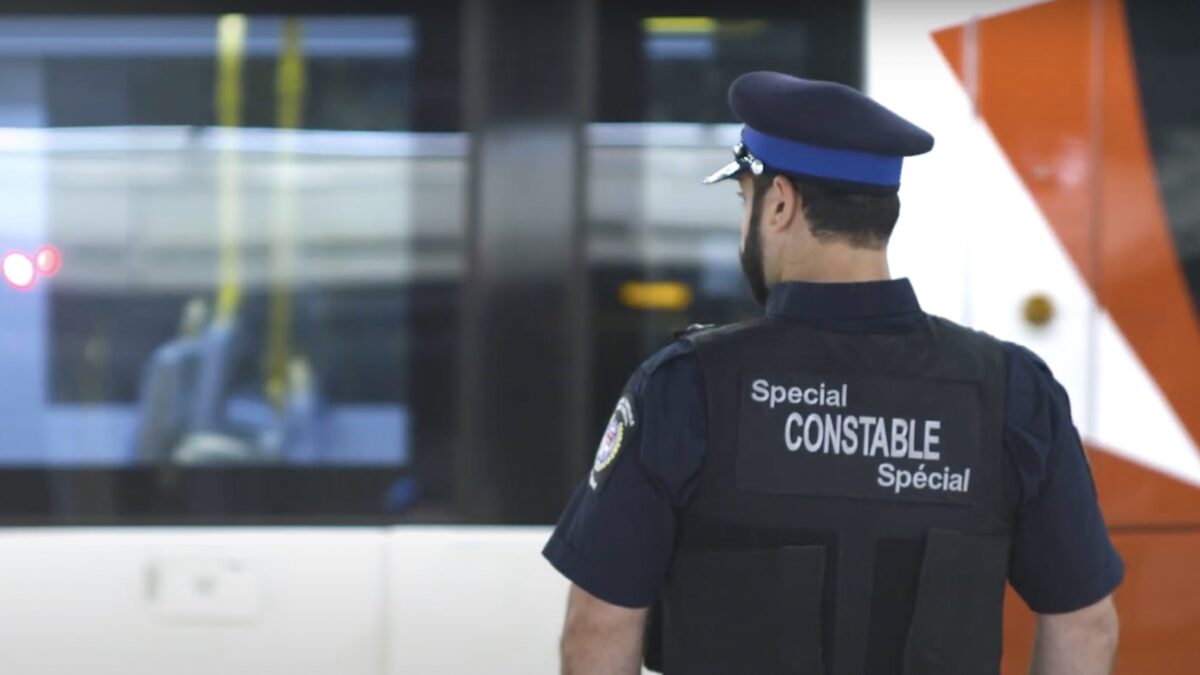 Ottawa transit riders may soon notice a change in OC Transpo's fare validation methods.
City staff said in a recent report the agency will review the responsibilities of its special constables and fare enforcement units following concerns about fare-related assaults against bus operators.
The report was issued in response to inquiries made by Gloucester-South Nepean Coun. Carol Anne Meehan about the agency's strategies to ensure riders are paying their fares.
OC Transpo has four fare inspectors who check for proof of payment. The agency also employs 47 special constables and superintendents who monitor the transit system but do not conduct formal fare validation, staff said.
Meehan asked staff to compare enforcement measures for Ottawa's transit operations to systems in cities with comparable sizes.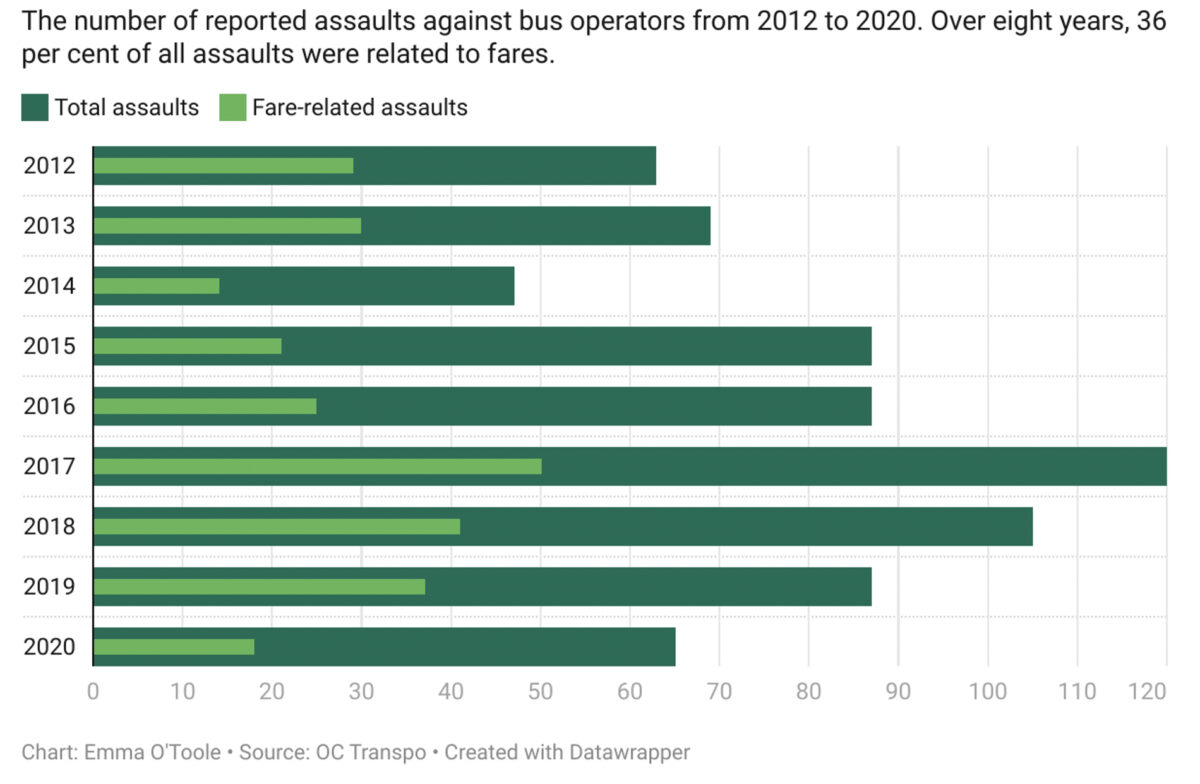 "Is fare enforcement a priority in those other cities? Why?" she asked in a memo to city staff. "How is enforcement carried out?"
Staff responded by saying OC Transpo follows an "inform not enforce" method of dealing with customer disputes. This approach, they said, is similar to that of cities with similar transit structures, such as Calgary and Montreal.
Calgary Transit has recently revised its enforcement strategies for safety by increasing the number of fare inspectors.
While operators can remind customers to pay fares when entering a bus, they aren't permitted to ask riders to pay.
"After the operator has informed a customer that they must pay a fare, if enforcement is required, bus operators are asked to call the operations control centre for assistance," staff said.
The fare enforcement and special constable units take over from there.
When Meehan asked what motivated the decision to not allow operators to enforce fare payment, staff responded with statistics on assaults against transit staff. The numbers indicated that 36 per cent of all assaults over a period of eight years, from 2012 to 2020, were related to fares.
The staff report also emphasized the importance of a violence-free work environment.
"Fare enforcement interventions can create conflicts between bus operators and customers. All employees are entitled to work in a safe and respectful workplace."

— City of Ottawa staff report
"Fare enforcement interventions can create conflicts between bus operators and customers," staff said. "All employees are entitled to work in a safe and respectful workplace."
The Transit Services 2022 Business Plan and Reporting on 2021 Business Plan suggests the creation of permanent plexiglas barriers between bus operators and riders. OC Transpo introduced the barriers as a COVID-19 precaution, but the plan said the barriers will improve workplace safety. The barriers could limit the number of fare-related assaults against operators.
OC Transpo rider Avery Wilson said he hasn't witnessed an assault on a bus driver but agrees fare validation is infrequent.
Wilson said he's seen riders skip paying fares, especially at LRT stations with limited numbers of staff monitoring the gates.
"Unless there's a security officer there, there is the odd person who's just going to walk right through," Wilson said.
He added the most common way riders dodge costs is by going through the gates behind other people.
"But it's just common courtesy to pay your fare. It should be an instinct. Because, why not? Why cause trouble?"
Chief special constable James Babe said in an email that OC Transpo is looking into the practices of other transit agencies and conducting a review of Ottawa's fare evasion rates.
According to the City of Ottawa's 2019 Audit of City Estimates, formal fare inspection in 2018 found between four and 17 per cent of bus riders did not pay fares; among O-Train riders, that number was between 1.5 and 12.5 per cent. These rates only include riders who were checked for proof of payment.
Staff said OC Transpo's next steps will be to determine the number of riders who don't pay fares across the entire transit system. How OC Transpo plans to change its fare enforcement strategies to combat fare evasion remains unclear.
---
More Stories