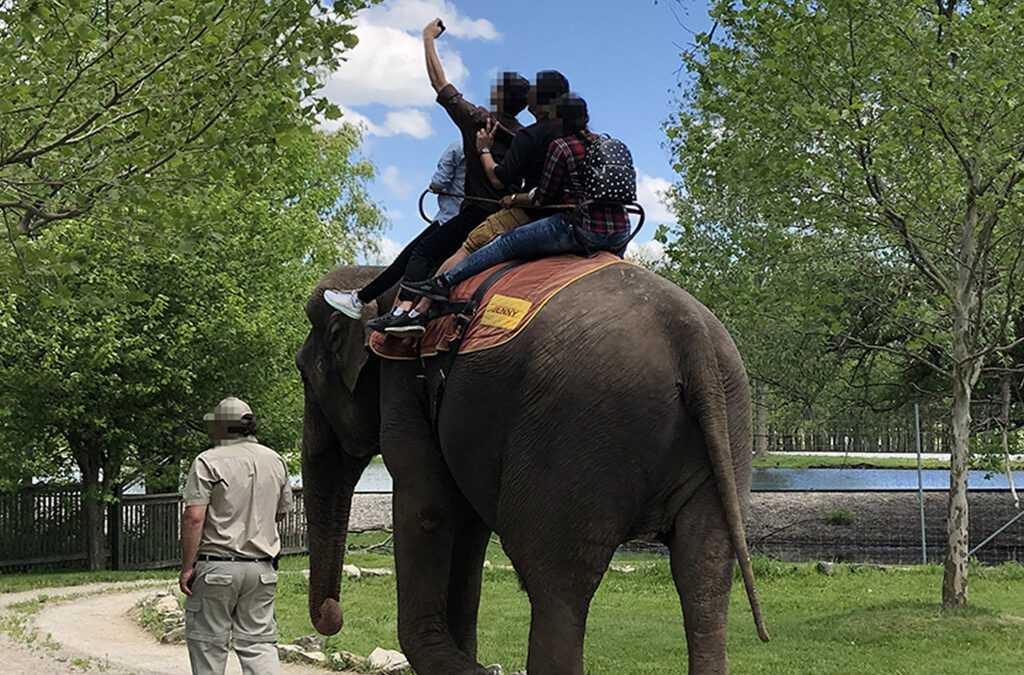 There is a renewed push to pass a bill that would end the future captivity of almost all wild animals, tightly restrict the licensing of zoos and tighten regulations governing the welfare of any captive wild animal in Canada.
The Jane Goodall Act is back in the Senate after being sidelined by the federal election in September 2021.
The bill had been introduced in 2020 by former senator Murray Sinclair and gained traction with animal conservationists across Canada.
If passed it will be the strongest piece of animal welfare legislation in the world, according to Sen. Marty Klyne, who reintroduced the bill this year with new protections for captive great apes, elephants, big cats like lions and almost 800 other species.
"We are going to be establishing historic legal protections for captive wild animals," Klyne said.
The bill is named after Dr. Jane Goodall, the world-renowned primatologist who has studied chimpanzees for more than 60 years and created the Jane Goodall Institute.
"I am honoured to lend my name to this world-leading legislation," Goodall said in a press release from Klyne's office in March.
The bill is backed by Canada's biggest zoos, including the Calgary Zoo and the Toronto Zoo.
"It's a tremendous first step for captive wild animals in this country," saidCamille Labchuk, executive director of Animal Justice Canada, which is consulting on best practices for animal welfare in zoos for the bill.
"It's a tremendous first step for captive wild animals in this country."

— Camille Labchuk, executive director,Animal Justice Canada
But while conservationists are excited about what this means, animals already in captivity at the time of the bill's passing will be left behind.
The Jane Goodall Act doesn't offer protections to animals like Lucy, who is a lone, senior elephant held captive at the Edmonton Valley Zoo, or to animals who may be gestating when the bill is passed.
The act would, however, ban the transportation of sperm, eggs or embryos to prevent future captive breeding.
Lucy has spent 15 years in a tiny enclosure completely unlike her natural habitat, would be resigned to the fate of remaining captive. 
According to In Defense of Animals, a U.S.-based animal conservation group, this is "neural cruelty." The group argues that Lucy's conditions of captivity cause brain damage to her and other elephants.
IDA publishes an annual list of the worst zoos in North America. The Edmonton Valley Zoo topped the list in 2021.
But most new laws for wildlife contain legacy clauses, said Michèle Hamers, wildlife campaign manager at Toronto-based Canadian chapter of the animal-rights advocacy group World Animal Protection.
Still, Hamers added, animals in captivity can be helped through public support for better regulations.
A poll conducted by World Animal Protection in March showed 88 per cent of Ontarians supported provincial regulations requiring zoos to have a licence and meet welfare standards.
But some zoos not accredited by the Canadian Association of Zoos and Aquariums might fall through the cracks. They might also forgo seeking a licence for captivity for conservation or ethical research purposes, as required under the new bill.
"I've been working on this issue myself for a long time and it's a very tough one to get zoos to change," said Courtney Scott, elephant welfare consultant for IDA.
However, the bill allows zoos to continue holding wild animals captive if they meet the "gold standards" set by CAZA.
These standards are dynamic, based in science, and in the best interests of animals, Klyne said.
New regulations will be incorporated into the bill later to tackle unaccredited zoos that mistreat animals, he noted.
These zoos will need to make a "quantum leap" to correct their standards, Klyne added.
If zoos violate the act, they will be required by court order to send their animals to sanctuaries approved by the federal environment ministry, surrender them to animal welfare authorities or promptly improve the animal's physical and social surroundings.
This will include the prevention of any illegal trade in animals and animal parts, such as ivory or rhino horns.
Klyne said he doesn't anticipate opposition towards the bill.
"Just in a humane sense, I can't see a lot of people that would say no to this," he said.
The Jane Goodall Act will be given a third reading in the Senate before going to the House of Commons.
"I am optimistic," said Klyne, "but not taking anything for granted that this bill will get passed. We have a long road ahead of us here."
---
More Stories