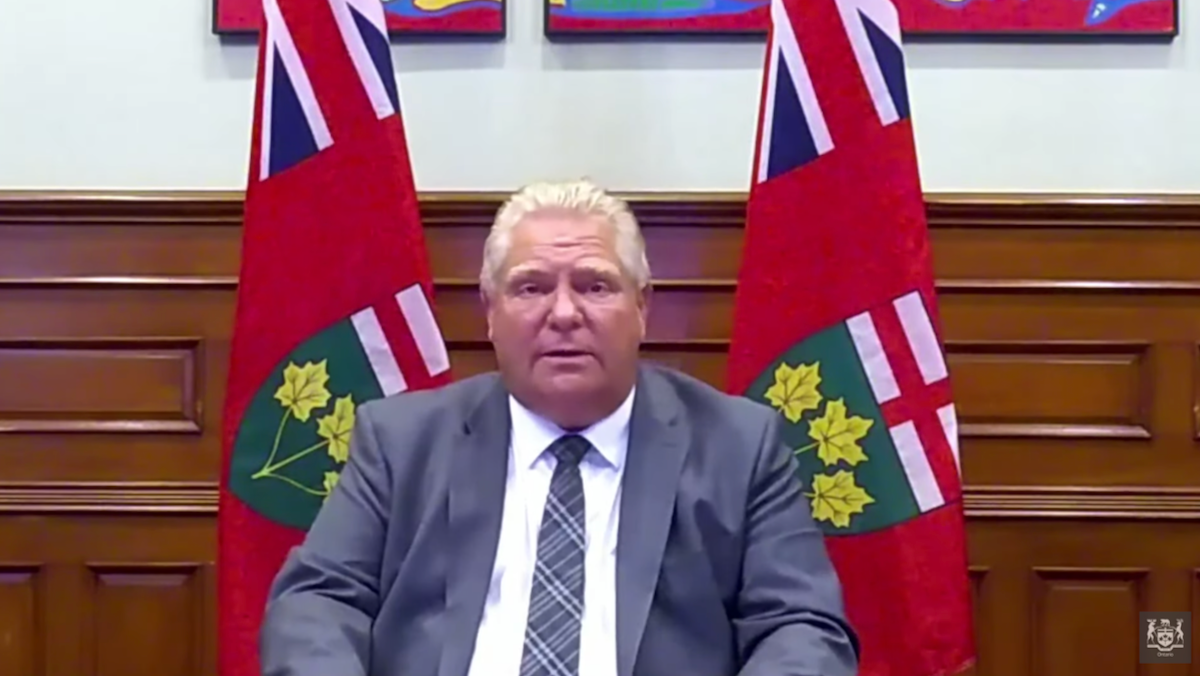 Ontario will spend $10 million to help Indigenous nations find and commemorate unmarked burial sites at former residential schools in the province.
The Ford government made the announcement Tuesday morning. The money will be granted over a three-year period. The federal government has set aside $27.1 million to assist Indigenous communities in identifying unmarked burial sites at former residential schools.
Tuesday's announcement involved Premier Doug Ford, Indigenous Affairs Minister Greg Rickford and Indigenous leaders.
Last month, the nation was shocked by the revelation that the bodies of 215 children were discovered in unmarked graves at the site of the former Kamloops residential school in British Columbia. More graves have since been found.
"I wish I could say that this was an anomaly and such news will never happen again," Rickford said. "Unfortunately, it may not be the case."
There are 12 known unmarked burial sites in Ontario, but the actual number is likely much higher. According to the Truth and Reconciliation Commission of Canada, there were 18 Indian Residential Schools in Ontario; the last of these closed in 1991.
The premier and minister said repeatedly during the virtual press conference that all action taken towards investigating possible sites at the former residential schools will be led by the Indigenous community.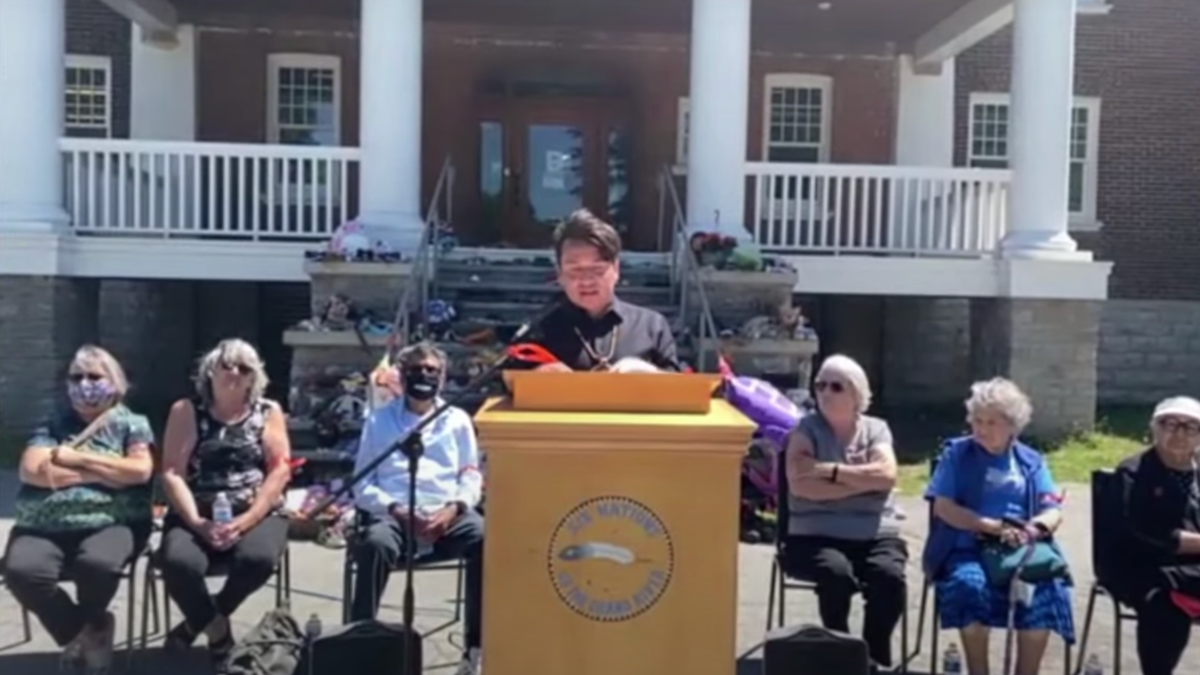 The Indigenous leaders stressed that, while welcome, the $10 million is just another step along the path towards reconciliation.
"Our presence here today shows they failed in their ultimate goal," said Theresa Stenlund, regional representative of the Provisional Council of the Metis Nation of Ontario. "Still, many of our community members were forever hurt and changed, and some never came back to us."
Grand Chief Francis Kavanaugh of the Anishinaabe Nation in Treaty #3 also expressed that an official apology for the residential school system and the treatment of Indigenous peoples in Canada needs to come from the Pope.
When asked if $10 million is enough, Rickford replied that various Indigenous communities were consulted when coming up with the exact amount. Any further funding needed would come in partnership with the federal government, he added.
While this announcement was happening in Ontario, Alberta Premier Jason Kenney said, at the end of the annual western premiers meeting, his government would make a similar announcement of millions to uncover unmarked graves in coming days. Alberta is the province with the most such schools.
In Saskatchewan, Battlefords Agency Tribal Chiefs Inc. (BATC), which represents six First Nations in the province, says it will conduct ground-penetrating radar work at the Battleford Industrial School and Thunderchild residential school sites next month.
Meanwhile, Star Blanket Cree Nation is also hoping to soon begin searching for graves at the site of the Whitecalf school in southeast Saskatchewan.
Those institutions were three of the approximately 20 federally funded Saskatchewan residential schools that were initially operated by major Christian denominations.
---
More Stories