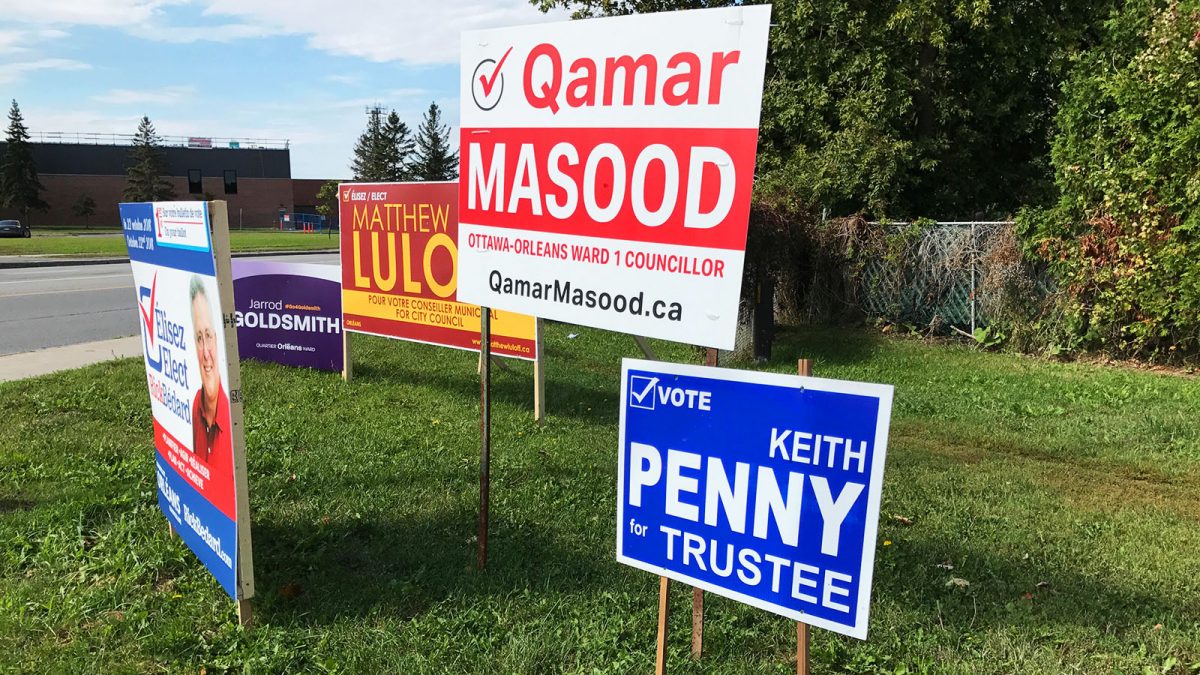 By Brandi Awad, Matthew Curtis and Dana Hatherly
It isn't hard to know that there is an election on in Orléans.
You can't miss the brightly coloured campaign signs dotting boulevards and major intersections.
With an even dozen running for mayor, two people running to be a school board trustee and a record 17 names are on the ballot for ward councillor, it's no surprise that Orléans voters are overwhelmed.
"There's way too many," said Robert Dempster. "I can't keep up to them all."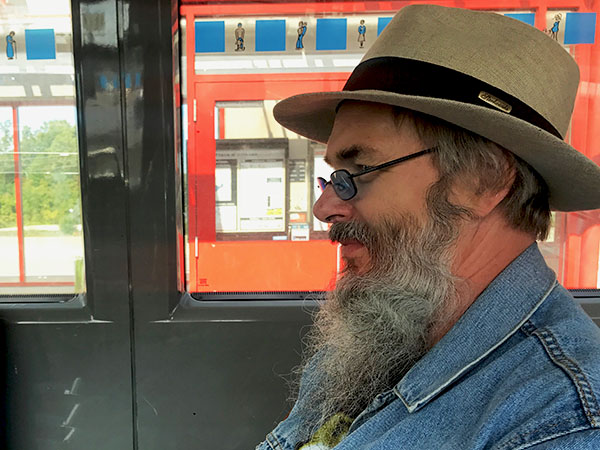 With so many candidates on the line – and without an incumbent or an obvious frontrunner – Orléans voters are left to fend for themselves.
Before casting their vote, area residents must navigate a sea of mostly male consultants, community volunteers and a former editor of the Orléans Star who are all running to replace retiring councillor Bob Monette. Of the respondents to a CBC questionnaire about themselves and their platforms, only four candidates were females and only two self-identified as being from a minority group.
There are so many candidates that Rogers TV provided each candidate three minutes to preach their platform points instead of holding a more traditional debate.
"Because there so many people on the ballot, we can't have a debate," said Mark Sutcliffe, host of Rogers TV's Local Campaign.
We cannot display this gallery
Monette said he has heard the concerns and confusion.
"A lot of them are not sure who to vote for," Monette said, adding, "they'll have to support whomever they feel is most suited to replace me." The four-term veteran on council made his intention to stand down public early and that opened the floodgates.
Battle for ballots
Ironically Miranda Gray was the only candidate who had filed her papers when Monette announced his decision this past June six weeks before the nomination deadline.
Fearing a win by acclamation, Gray encouraged others to run.
"Democracy is better when it's not a spectator sport," Gray said. "But you've got to be careful what you wish for."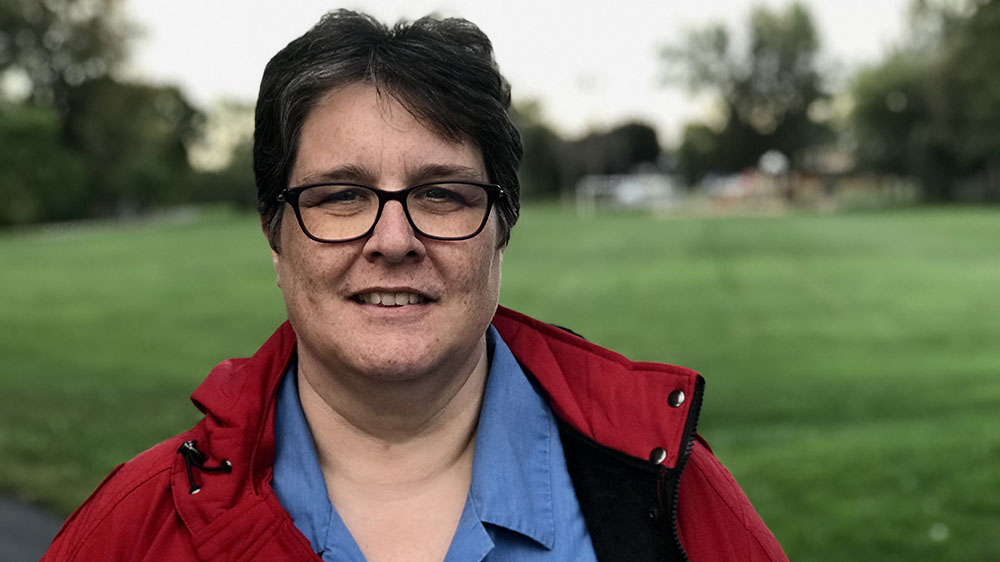 By the July 27 closing date for registration, 17 names were in the ring. Two candidates are not actively campaigning.
One of them 17, Louise Soyez, later said she would not campaign, but her name remains on the ballot.
The number of active contenders vying for the same seat at Ottawa City Hall fell to 15 when former provincial Liberal riding association president Doug Feltmate also said in early September he was dropping out.
Feltmate said he'll be keeping tabs on the ward.
"Because nobody (including the media) wants to make the effort to help distinguish candidates for Ward 1, I'm going [to] help comment on who are the contenders and pretenders," Feltmate wrote in a Facebook post.
One manifestation of so much democracy will be very visible on Oct. 22. When Orléans residents go to vote they will look at a very long ballot, said Tyler Cox, the city's legislative services manager, said.
At the polls, each voter will receive a ballot with three columns: mayor, councillor and school trustee. Longer legal paper will replace regular letter size ballots. Electronic vote tabulators used for counting ballots were tested for logic and accuracy.
Orléans tops the chart in the number of candidates in a ward race for 2018 Ottawa city council. Source: City of Ottawa [Map © Matthew Curtis]

Right now, Cox said, there's no provision to raise the bar or cap the number of candidates for future elections. That would be up to the province of Ontario.
"(Some) requirements did change leading up to this election," Cox said, referring to Bill 181, the Modernizing Municipal Elections Act of 2016, which governs elections indicates all contenders must live in the municipality and be eligible to vote with a resident address.
The October vote, for example, is the first to mandate that candidates must collect 25 endorsement signatures. The Act also now requires candidates to pay a fee upfront – $200 for mayor, and $100 for council and school board – before they can register.
Step up standards?
Former city councillor Jacques Legendre, who sat on Ottawa council for 19 years, opposes raising the bar through increased registration fees or capping the number of candidates. But he'd like to see some additional standards in place.
"I'd like to see some demonstrated proof that they're going to put energy into trying to get elected."
Legendre said he believes prospective candidates should have to solicit more signatures of support from the public.
"To have non-serious candidates polluting the choice of voters," Legendre said, muddies the waters.
There's no clear solution for residents struggling to narrow the field and Orléans voters have less than three weeks to figure it out.
Voting information for all Ottawa voters can be found online at ottawa.ca.
---
More Stories