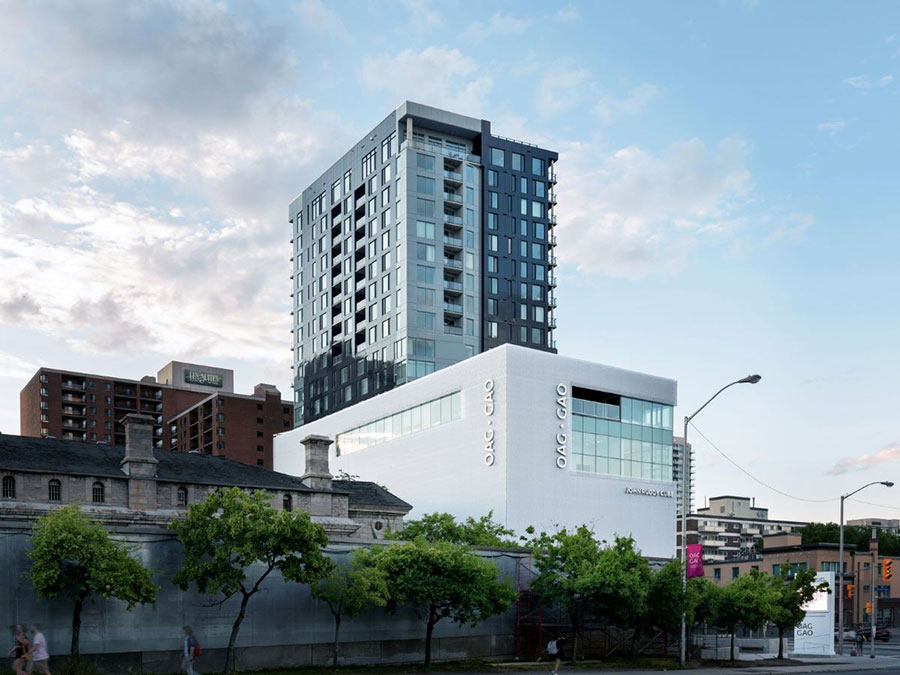 The Ottawa Art Gallery (OAG) will introduce two new installations to the public when it reopens on July 21.
Galleries and museums are some of the last institutions to be permitted to open by the provincial government on July 16, along with indoor dining, sports and fitness facilities, and indoor concert venues, theatres and cinemas.
The gallery will operate at 50 per cent capacity indoors and 75 per cent outdoors. Visitors are required to book visits in advance, though gallery admission is free and walk-ins will be offered based on hourly availability.
"It's a relief to be able to open back up to the public because we have beautiful exhibitions on view that have literally been shuttered since April," says Catherine Sinclair, deputy director and chief curator at OAG.
It's been heartbreaking, she says, for the public and also for the artists who have their work behind closed doors.
Both exhibits, "Sheltered in Place" and "Filtered", opened in 2021, but were only briefly on display before the shutdown prompted by a surge in COVID-19 cases after the holidays. The gallery has extended the exhibitions.
Sinclair says she was hoping the OAG could have opened in Step 2 of reopening because galleries and museums tend to be wide open with not many visitors at the same time.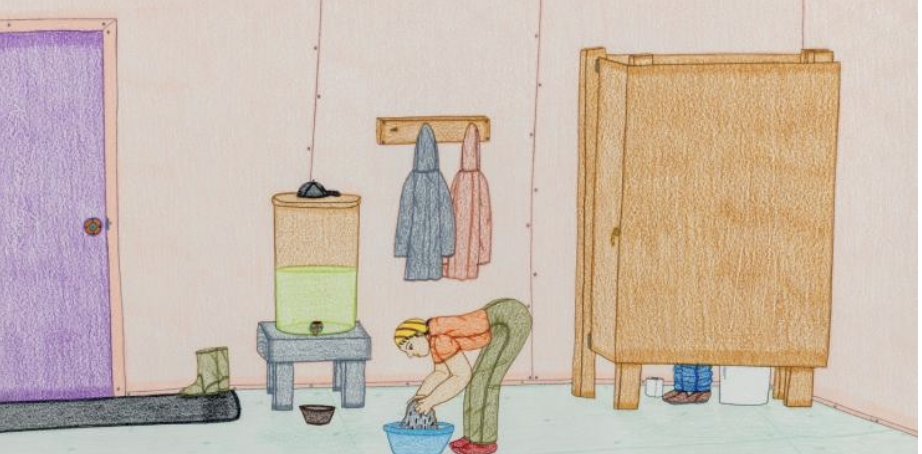 Despite the closure, "we haven't slowed down," she says.
The gallery staff and artists have been working to prepare two new interactive installations as part of the "Filtered" exhibition.
"The Life of a Building" by Ottawa-based artists Greta Grip and Lee Jones will track gallery visitor activity through knitting textiles together. Each visitor will activate a a knitting machine which will create a full row The sculpture will grow as more visit. It will run for a year, ultimately creating a colourful tube and sculptural proof of attendance at the OAG. You can see the knitted artwork in person and on the OAG website.
"It takes the community to build this. This is an ideal pandemic recovery project," the artists say in an OAG press release.
Because of the COVID-19 pandemic, much of the gallery's programming was forced to move online, including virtual curator tours, artist talks, and family activities.
"All these shutdowns … have propelled us into making more digital interactive tools than we've ever made before," says Sinclair.
Going digital was a huge pivot for the gallery, says Alexandra Badzak, director of OAG. The gallery thought this kind of digital transformation would take six years, but instead, it happened in six months, she says.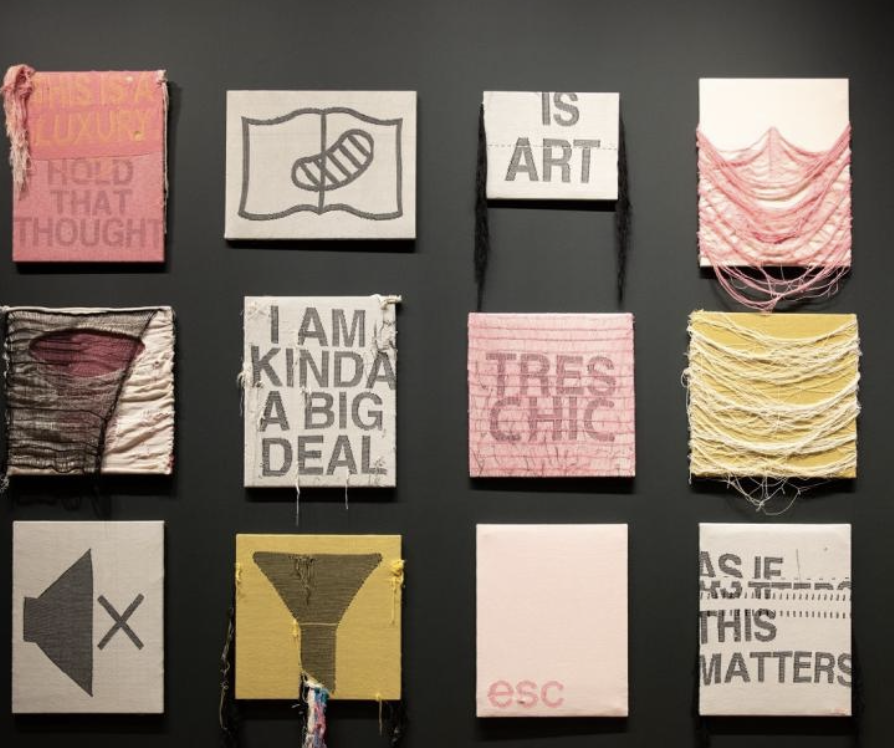 The pandemic also allowed for the gallery to take some time to connect with the Ottawa community in meaningful ways.
"There have been some big societal shifts that have happened over the last little while, including Black Lives Matter," says Badzak. "We've reached back into a lot of the communities that perhaps were traditionally not connected to the gallery, or not represented by the gallery and had some really hard but really good conversations that have resulted in some clear actions moving forward."
"Carved Reflections", a new three-part mural and sound installation by artists Sarah-Mecca Abdourahman and Laurena Finéus reflects the artists' experience as diasporic Canadians. The mural is a result of community consultations between OAG and Ottawa Black Art Kollective (OBAK).
Badzak says OAG is interested in having more conversations with the community about "building back better."
This may include investing in more environmentally conscious practices, being more consultative in the way they work with the community, and holding events to celebrate the reopening.
"We want to create a little bit of space so that we're not just going back to the way that we did things, we want to look to doing things better with our community," she says.
Other museums and galleries are open now including the National Gallery of Canada which is featuring a major exhibition of the work of Rembrandt van Rijn and the Canadian War Museum. The Museum of History is also open and is featuring a look at the Queens of Egypt.
---
More Stories