After five years of community criticism and outrage, 14 Ottawa councillors gave the green light to a controversial addition to the historic Fairmount Chateau Laurier Wednesday by supporting the issuing of a heritage permit.
The City of Ottawa first received an application for the expansion in December 2016.
The latest version of the addition from Larco Investments, the hotel's owner, will replace the parking garage of the Chateau Laurier.
The development will feature two towers with a total of 11,846 square metres of space. The towers will extend from the east and west arms of the hotel. The towers will be connected by a transparent two-storey passage. There will be 159 long-term suites, 301 parking spaces in a five level underground garage, a landscaped courtyard and spaces for events and meetings.
Ottawa Mayor Jim Watson told the council meeting that Heritage Ottawa supports the new design for the Fairmont Chateau Laurier and he added it was time to move the project forward.
However 10 councillors — Riley Brockington, Rick Chiarelli, Diane Deans, Mathieu Fleury, Theresa Kavanagh, Rawlson King, Jeff Leiper, Catherine McKenney, Carol Anne Meehan and Shawn Menard — voted against the proposal.
The Rideau-Vanier Ward councillor said he feels council has the responsibility to consider the report recommendations, to weigh the public feedback, and to leverage the tools it has to signify its position on the addition. Mathieu Fleury said he voted against the expansion because he said he believes the heritage building should be the focal point. 
"The Chauteau Laurier is a national historic site, Park Canada guidelines define that it should be compatible with, subordinate to and distinguishable from the historic place," he said. "I strongly feel the heritage building should be the focus and the addition should remain in its shadow to maintain its architectural dominance," said Fleury.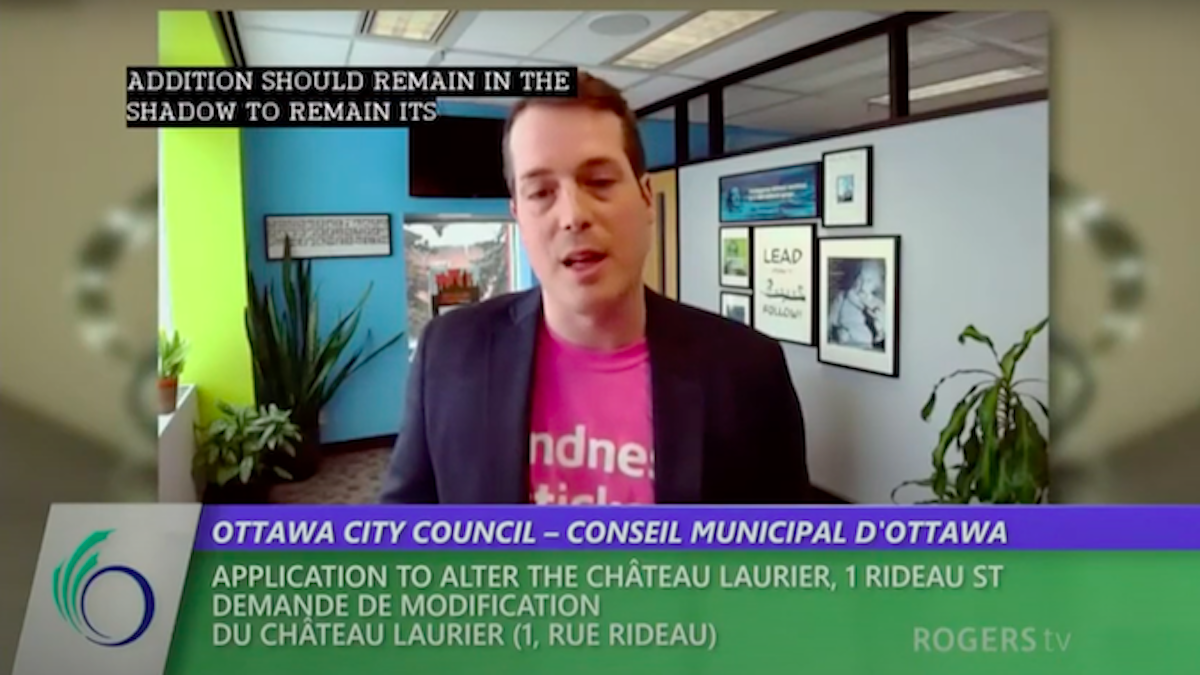 Rideau-Rockcliffe Coun. Rawlson King, who chairs the Built Heritage Sub-Committee, told council that the proposed expansion to the Fairmont Chateau Laurier he believes is a "middling, average and of ordinary design. It represents good enough."
Stittsville Coun. Glen Gower was one of those who supported the expansion plan. He said he believes that the public will come to support this proposed addition, saying the three years of construction activity will create jobs and much-needed economic activity after the COVID-19 pandemic ends.
"Let's not be afraid of change," he said.
There is one more shoe to drop for the proposal as the National Capital Commission will review the application.
---
More Stories