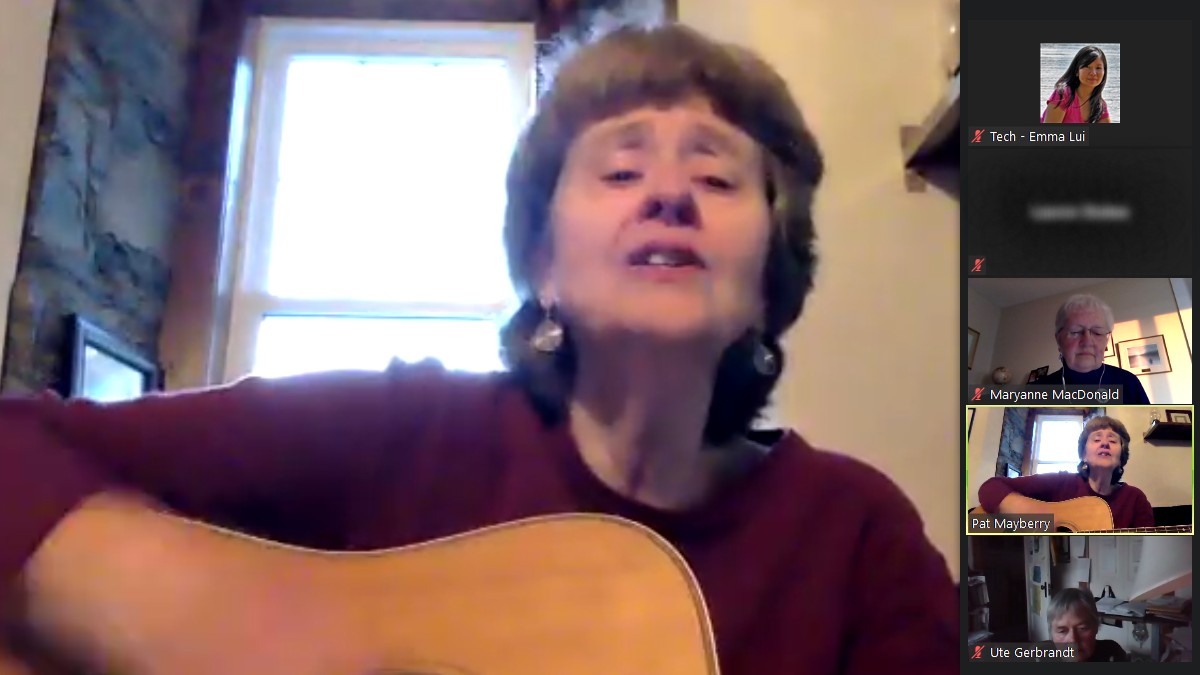 The pandemic couldn't keep people from marking this year's World Water Day Monday evening.
The virtual event hosted by Ottawa Water Study/Action Group (OWSAG) drew 57 individuals to a discussion that focused on the need for Canadians to switch from single-use plastic water bottles to filtered tap water to reduce plastic waste that often ends up in rovers, lakes and oceans.
Dr. Eric Schiller, a member of OWSAG and an environmental and social justice advocate, told the group that the time for action is now.
"If this keeps up, by 2050, there will be more plastic than fish in the ocean," Schiller said. "This is serious folks."
Attendees were invited to watch an informational video on the bottled water industry, which is worth $185 billion and is responsible for putting 2.5 million tonnes of C02 each year into the atmosphere to produce single-use water bottles.
The video from the University of Nevada, Las Vegas, showed that in the early days of the industry, bottled water was marketed as a status symbol of status. It was also advertised as being healthier and cleaner than tap water.
This is not the case, Schiller, a former professor at the University of Ottawa who was involved in water and sanitation training, said.
"We can safely say [of the two], the better-quality water is municipal tap water," Schiller said. "It's totally safe, there are no bacteria, no viruses in it. This water in one day is monitored 300 times."
"In Ottawa, we have highly regulated, excellent quality, abundant water coming out of our taps at a price that is unbeatable," he said.
The benefits of Ottawa's tap water
OWSAG has lobbied Ottawa's City Council to stop selling single-use plastics in municipal buildings. However, the city was bound by contracts which have prevented them from following through with this plan.
Now, they are calling for the municipal government to increase spending promoting the quality of Ottawa's tap water in hopes of reducing plastic water bottle sales in the city.
Participants were divided into groups after the presentation to discuss their individual commitments to reducing the use of plastic and pollution.
One participant, Dorothy Naylor, said she plans to educate those around her about recycling programs.
According to the UNLV video, only 20 per cent of plastic water bottles put in recycling bins are actually recycled. The rest end up in landfills.
"I'll be more intentional than I have been," Naylor said. "People happily use the recycling bin thinking that helps, but it doesn't. People need more information on that."
Speakers also said they believe reusable glass bottles are a better choice.
Images of landfills and large amounts of plastic garbage in the ocean surprised some participants.
"The visuals on that were quite shocking," said Marilynn Kuhn.
The session ended with a discussion in which participants indicated what actions they would take to cut single-use plastic waste.
One participant said she would install rain barrels in her backyard. Another pledged to pick up litter as the snow melts.
The event closed with Pat Mayberry, an Ottawa singer and songwriter, who strummed her guitar and sang on camera, while a participant danced in her living room, twirling an ocean-blue scarf.
"Our river, our mother, renews life every day. Our river, our healer, beloved waterway. Our river, our mirror, reflect us, show the way. May we know, may we protect her, may we love her always," Mayberry sang.