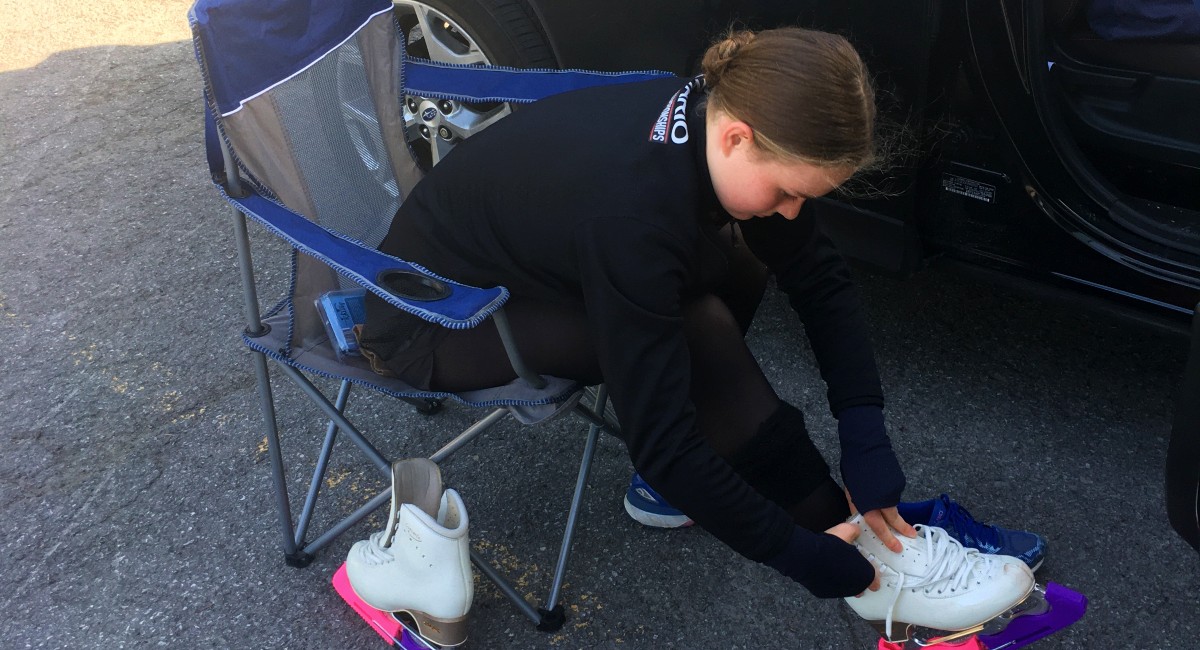 In 11 years of figure skating, Daniel Kreft had never missed more than two weeks of training.
That all changed when the COVID-19 pandemic began and public facilities were shut down to contain the spread of the novel coronavirus.
When the City of Ottawa's indoor arenas and the privately owned Minto Arena where Kreft trains closed in March, the 17-year-old was left with no ice on which to train.
"To go from skating every single day to not skating for months was a shock," said Kreft, who normally trains five to six days a week to prepare for national competitions.
When the local skating clubs lost their spring season, they turned to other means to engage with their skaters during the early months of lockdown.
They found creative ways to do this, such as organizing virtual jump, dance or workout classes for the skaters.
"We've learned to do a lot of things that we've never had to do before," said Darlene Joseph, a coach and the director of skating at the Gloucester Skating Club.
A new routine
The five municipal rinks and the Minto Skating Centre have since reopened with new safety measures for skaters to comply with municipal and provincial regulations, as well as Skate Ontario and Skate Canada's COVID-19 guidelines.
The measures include limiting the number of skaters on the ice to 15 at a time, enforcing social distancing between skaters, and only allowing skaters to enter the arena right before their lessons.
At the Minto Arena on Lancaster Road near the Canada Science and Technology Museum, skaters must fill out an online questionnaire about their health before each session.
First, the 15 skaters lace up their skates outside and line up by the door.
"We all go in as a group, we go down the stairs, we sanitize our hands, and we go on the ice," explained Darryl Van Luven, director of skating for the Minto Skating Club.
Van Luven said the coaches now teach from the side boards.
This routine is similar to ones put in place by the Gloucester Skating Club and the Nepean Skating Club.
"The little ones need to be reminded (about social distancing) a bit more than others," said Corri Barr, president of the Nepean Skating Club. But "people have gotten used to bringing their lawn chairs and putting their skates on in the parking lot," she added.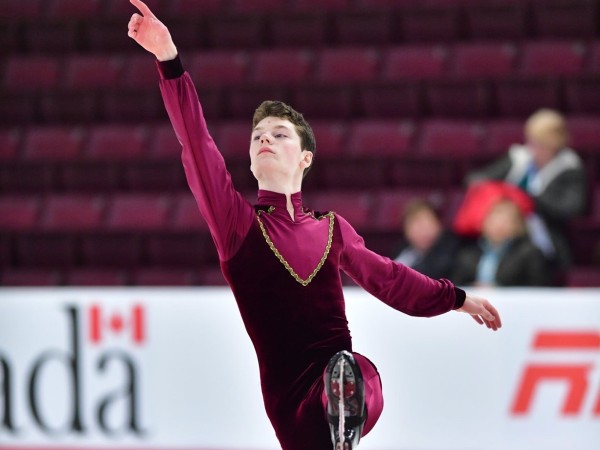 For some skaters however, the change took some adjustment.
"It's been a big transition," said Kreft, who used to arrive at the rink 45 minutes before his lesson to warm up. Doing that in the parking lot "can be difficult with weather conditions. It can be really hot or raining," he said.
Pairs, ice dancers and synchronized skaters are not allowed to touch because of social distancing, making it difficult for them to practice their performance.
"It's a total challenge for the (synchronized) team," said Barr, adding they were trying their best to train at a distance.
However, Skate Ontario changed its guidelines last week to allow pair skaters to hold hands if they were in the same social bubble.
Competitions in limbo
Not only has COVID-19 interrupted practice schedules, but skating events and competitions were also cancelled.
"We're right in the middle of what would have been (the) competitive season," explained Barr.
"It hit us pretty hard in Ontario," said Joseph. "We were one week away from our provincial championships."
Skaters who want to compete at the national level must participate in qualifying competitions throughout the summer and early fall months, Barr said, but Skate Ontario cancelled those events.
Barr said this gave skaters an opportunity to focus on learning new jumps or spins instead of focusing on competitions.
She said her daughter, a competitive skater, is taking this time to "work on some of the skills that she needed to bring up to a higher level" without having to worry about perfecting her overall program.
The international adult figure skating competition, which was set to take place in Ottawa in October, was also cancelled.
The event has been rescheduled for next year.
It remains unclear if skating competitions later this year will take place, leaving competitors in limbo.
"We don't know what it will be like in November or December," said Joseph.
Joseph, who also sits on Skate Canada's board of directors, said the organization is "trying to be as creative as possible in trying to deliver those events for the athletes."
Future competitions could include a virtual aspect to them, with skaters performing in different locations.
Love for the sport amplified
Despite the fact that the pandemic has interrupted skaters' routines on multiple levels, it seems as if the saying "absence makes the heart grow fonder" rings true.
"It's rejuvenated the passion in the sport, being away from it for so long," said Kreft.
His fellow skaters have voiced similar feelings, he said.
"We want to skate as much as possible, just get back there and do as much as we can so we can get back to where we're supposed to be."
"We all now have learned how much we appreciate the sport," said Joseph. She said the kids were especially grateful to get back to it because so many of their other activities, including school, were cancelled.
"Their happiness and their joy when they got back on the ice to skate — I've never seen kids like that."
---
More Stories