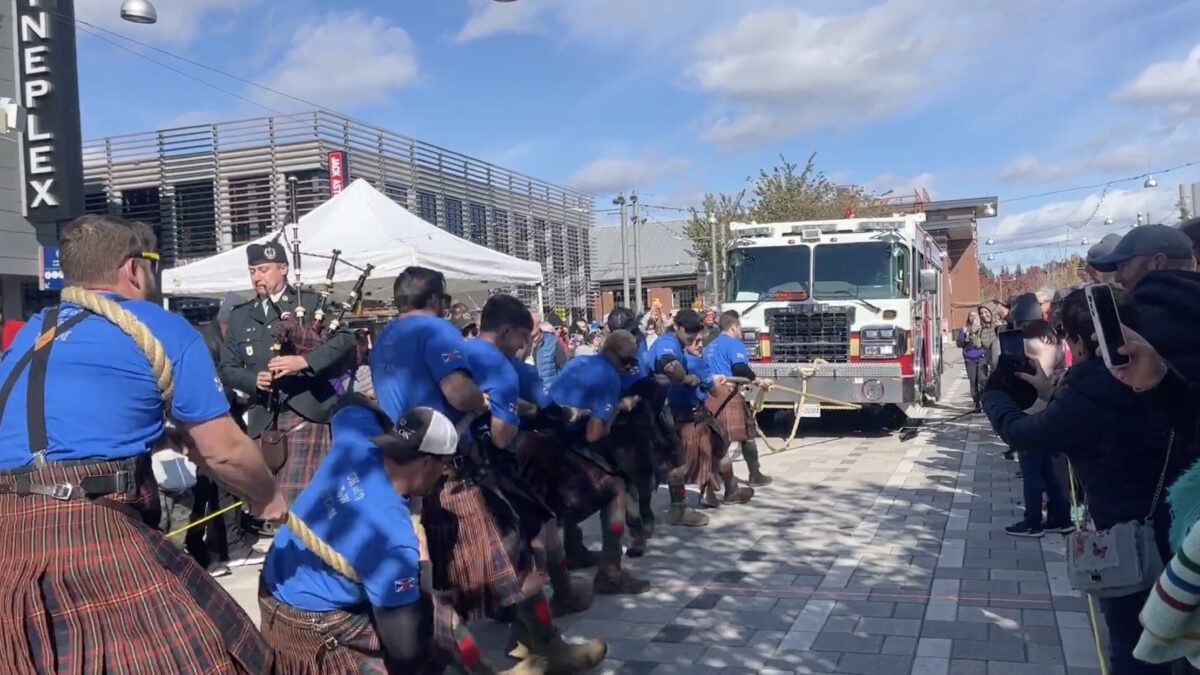 Excitement ignited at Lansdowne Park recently sparked by the first Ottawa Fire Truck Pull since the start of the COVID-19 pandemic.
The event, a fundraiser for Epilepsy Ottawa, featured several teams of 10 participants as they tried to pull a 12-tonne firetruck, provided by Ottawa Fire Services, a distance of 100 feet (about 30 metres) using an eight-metre-long rope.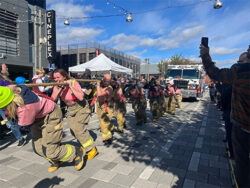 The organization exists to help those with epilepsy and their caregivers navigate life with the condition, Porter explained.
"Most people, when they're first diagnosed with epilepsy, they might get a diagnosis, a prescription and a pamphlet and they're told 'good luck,'" she said. "So, we're the place that they can go and spend time with an epilepsy educator and get an understanding of what it means to live with epilepsy, what their life (or their child's life) can look like."
As the event began, the Bytowne Fire Brigade — a local heritage group that preserves historical firefighting equipment — brought one of its vintage trucks to the event and offered information about the history of fire departments in Ottawa.
The event kicked off with a pull performed by volunteers running the event. Other teams followed, each pulling the fire truck twice with a break in between as the crowd gathered close to wave signs and cheer to encourage participants.
"It feels good just to finish it — and it's hard," Decooman said afterward.
Some groups dressed up for the occasion, with storm troopers comprising one team, cowboys competing for another, and even a team of men in kilts with a bagpiper to help them along.
According to one member of Team KCNT Warriors, "pizza and adult beverages are the key to training."
---
More Stories