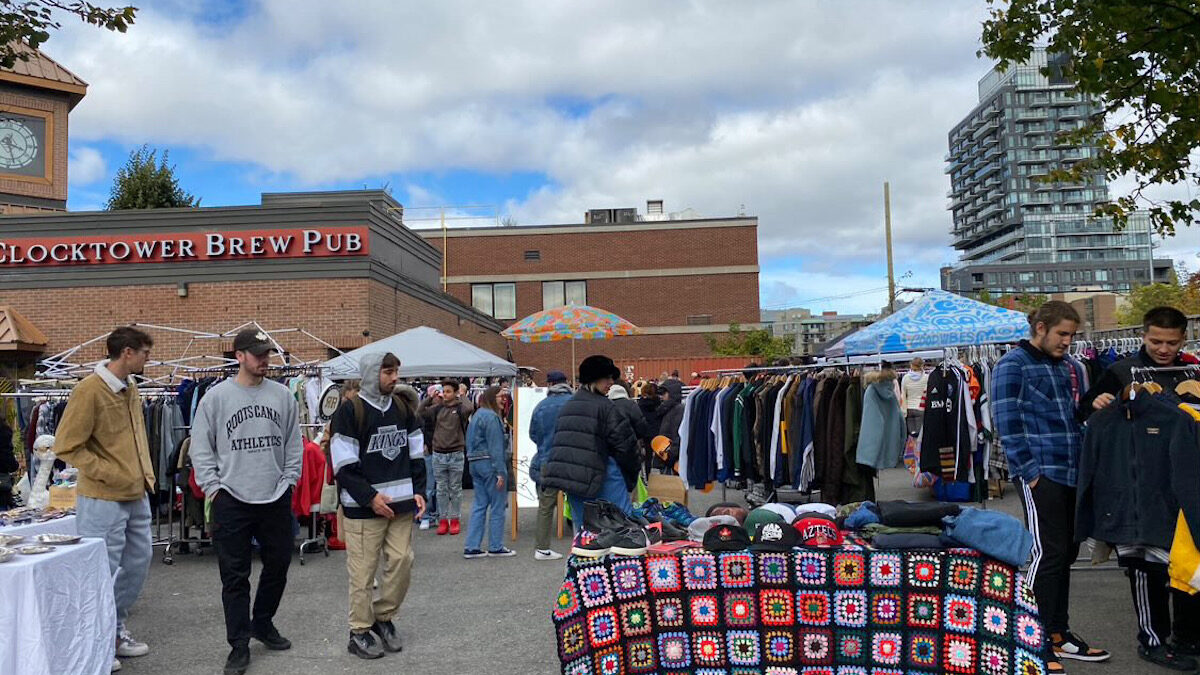 The Ottawa FlyMarket, a vintage clothing flea market that holds monthly outdoor events around the community is preparing for its first big indoor event Oct. 29 and 30 just as the weather begins to turn colder.
With more than 8,300 followers on Instagram, the FlyMarket has taken advantage of the growing thrifting trend and has amassed a large following since its start in May 2019. Around 700 to 1,000 people attend each FlyMarket, where different vendors sell their vintage or thrifted clothes, says co-founder Jacob Sparks.
Having held outdoor markets in September and October, the vendors are now preparing for their next event at Urban Outfitters on Rideau Street.
For some, vintage and thrifting is a new style to try out. Others, such as Jed McAlpine, have been doing it "for as long as I can remember." Thrifting has steadily grown as a fashion trend as people seek to combine affordability, sustainability and personal style.
McAlpine says he has been an avid thrifter since he was young, adding it is the main element that helped him figure out his own personal style. "That's when I started to have a real appreciation for it," says McAlpine.
So much so that McAlpine has started his own thrifting venture, Uncovered, with his partner Sarra Nguyen, in January 2022. They attended their first FlyMarket a few months after in March. They have participated in nearly every FlyMarket since.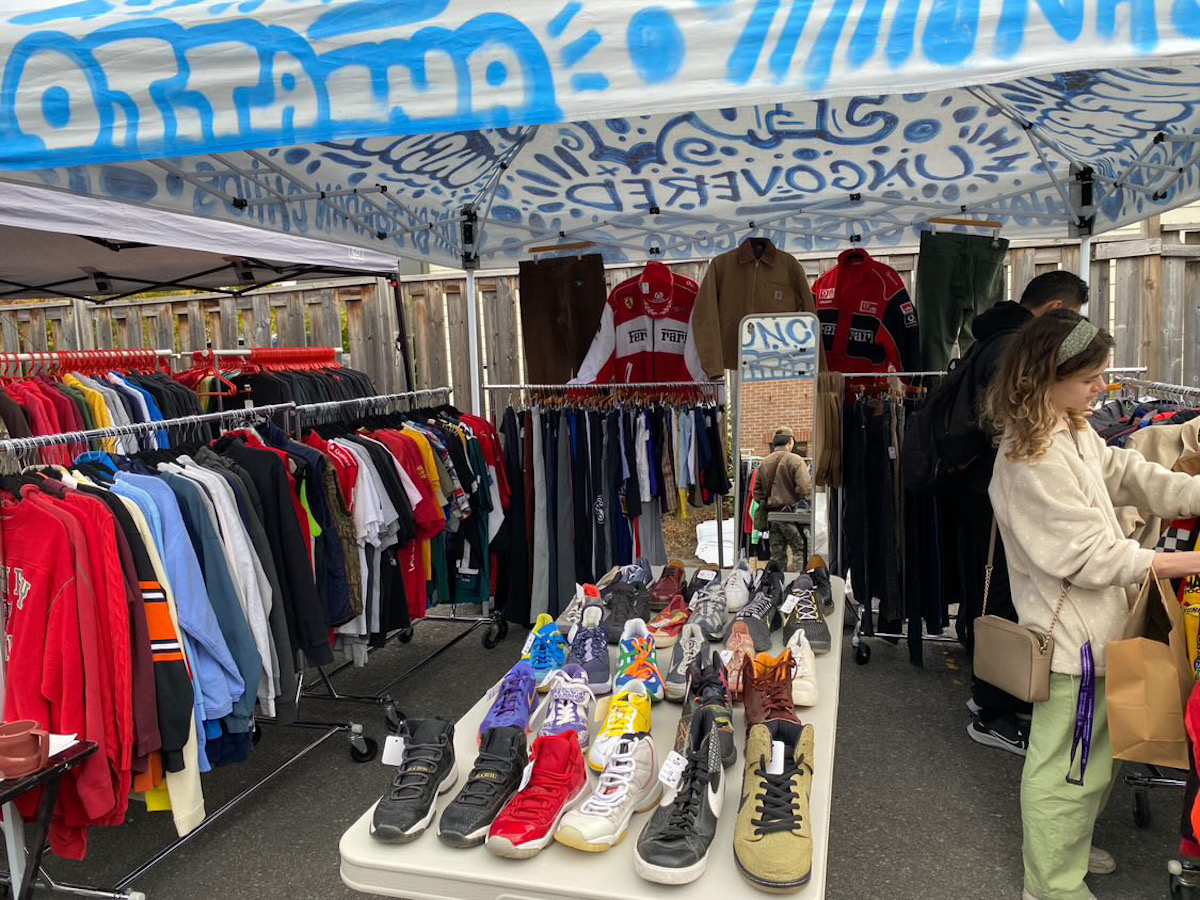 McAlpine says he had no expectations at the start, but now the two "have definitely been able to establish a solid position for ourselves within the community."
Uncovered has about 800 followers as a recurring vendor booth at the FlyMarket, as well as at other vintage flea markets in Ottawa, such as Midday Picnic.
Between 25 and 30 vendors are present at each FlyMarket event, the participants often changing each time.
FlyMarket co-founder Jacob Sparks says this is exactly what he hoped for: a variety of stores taking part, with many customers flocking to each. He said he "never expected it to reach this sort of popularity."
With numerous booths at each event, there are many different styles and stories from customers and vendors. What draws people into the community is different for everyone, but Sparks believes that there is something about thrifting that simply can't be found elsewhere.
"Finding unique pieces that no one else has is definitely a big aspect for most people," agrees regular FlyMarket customer Sarah Bukhari, who attended her first FlyMarket in September after arriving back in Ottawa for school. She has gone to each one since. "Since they have different stores a lot of the time I never struggle to find new pieces that I like." Bukhari also plans on attending the indoor FlyMarket event on Oct. 29 and 30 at the Urban Outfitters.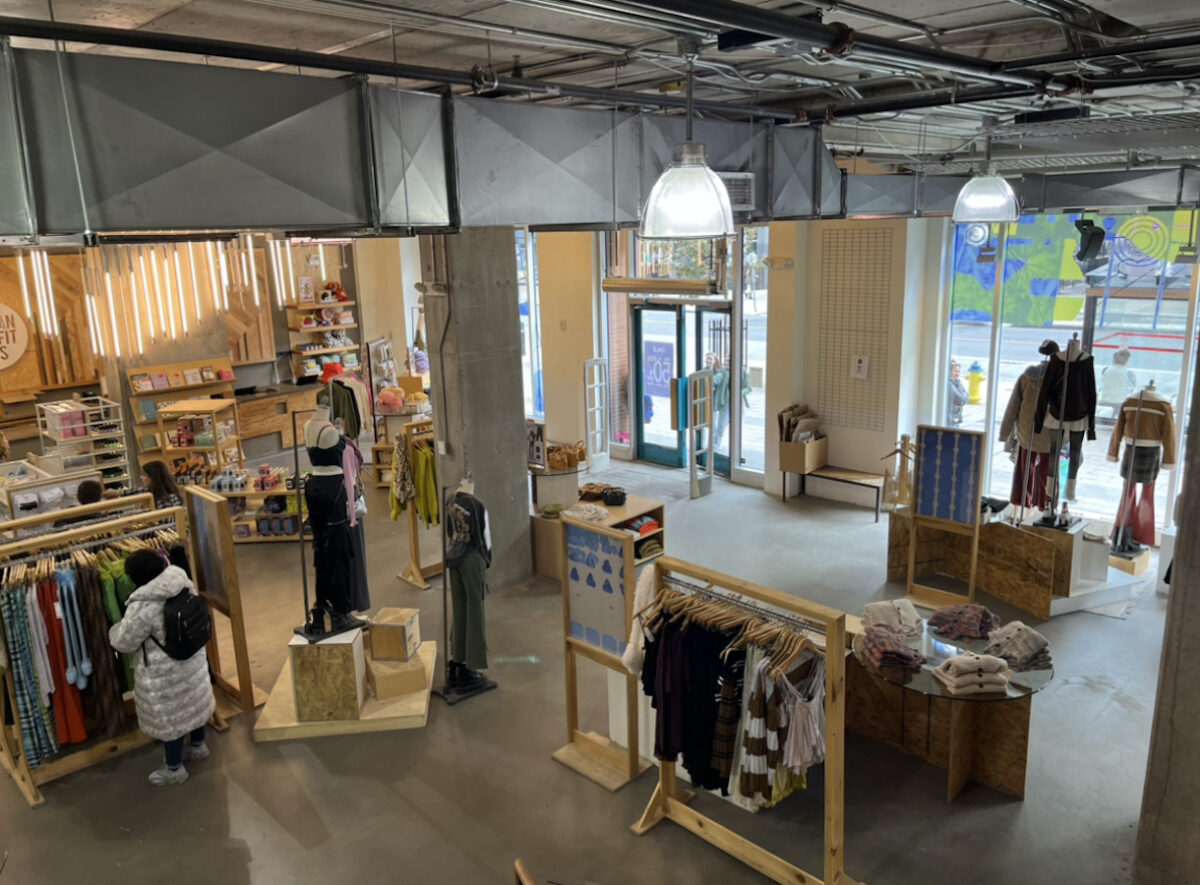 For that event, vendors will set up their stands and racks on the first floor of the store, alongside the regular Urban Outfitters merchandise. FlyMarket vendors and the Urban Outfitters store feel that they have much different styles of products to offer; hence, they see each other more as companions rather than competitors.
Though the FlyMarket currently runs only in Ottawa, organizers hope to bring it to other cities in the future, says Sparks. It has also set up a small curation of vintage clothing in store at popular sneaker shop Sole Society on Elgin Street for a limited time.
---
More Stories