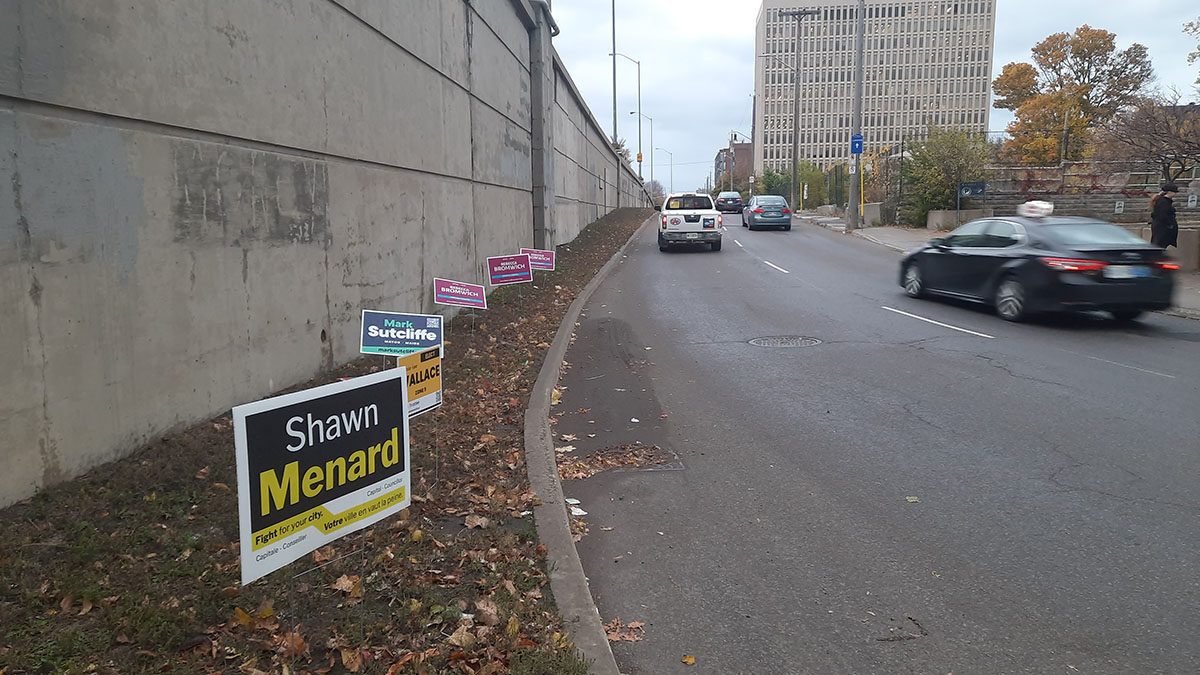 Mayoral candidate Nour Kadri was 24 when he moved to Ottawa from Lebanon.
"When I chose Ottawa, I knew that it was a high-tech sector, it's a government town, there are great universities, it's a bilingual city bridging both Quebec and Ontario. For me this was an ideal place," Kadri said.
"This country is a beautiful mosaic and we need to enrich it by including all the voices, and including all the cultures."
Days before the election, Kadri said it is, "absolutely imperative to have diverse representatives in all forms of government, including city council."
Monday's election represents the opportunity for a sea change in Ottawa politics: Mayor Jim Watson and 10 city councillors are not running, opening the door for what could be a more diverse municipal government.
Erin Tolley is the Canada research chair in gender, race and inclusive politics.
She believes more diverse candidates bring "their life experience, race, gender, class or occupational background" to shaping new decisions in politics. She suggests limited terms in municipal politics can allow not only for more turnover but more diversity.
"When an incumbent runs 90 per cent of the time in a local election, they get re-elected," Tolley said. "That really closes off the opportunities for different kinds of people to enter politics."
However, there are additional barriers, Tolley said. A lot of research shows that voters subconsciously associate political leadership positions, especially that of mayor, with masculine character traits such as assertiveness, rationality and strength.
This affects women and non-binary candidates.
"Voters then see those women in negative ways. You know, that's a woman that's an angry woman or a cold woman, or she's a bitch, all of those kinds of stereotypes," Tolley said.
She added the more people see different role models, the more their perceptions will change. However, it takes a long time to change.
Rawlson King was the first Black city councillor elected in Ottawa. He says it's difficult for one councillor to represent issues of Black communities because they have largely diverse needs across the city.
"You're not just running to be, you know, the mirror…of your own specific cultural group. You are running to represent a geographical area," King said.
However, he believes that within the next few election cycles, changing demographics will demand more diverse municipal representation.
Somerset Ward candidate Ariel Troster believes it is important that councillors represent the diversity of people and their experiences in their community.
"[It's really important] that we don't have old white men who sit at the table," Troster said.
"I'm a member of the LGBTQ community, and I'm also Jewish."
She says diversity on council brings new perspectives to decisions that impact the whole city.
---
More Stories