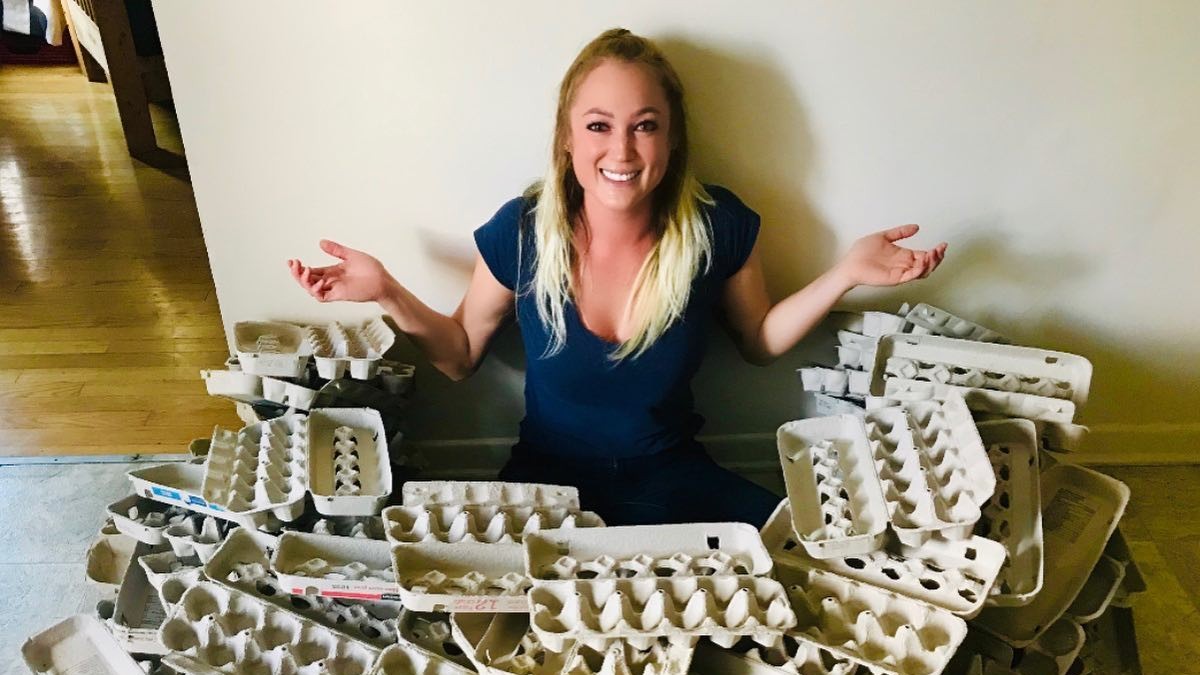 As the federal government announces plans to ban single-use plastics and the City of Ottawa works to reform its waste management system, Brittanny Belanger is setting up collection routes and drop-off locations around town to collect hard-to-recycle items to keep them out of landfills and put them to good use.
Belanger, an engineer and civil engineering student, founded her non-profit environmental organization Earthub in January 2019. Frustrated that she couldn't recycle, reuse or return her prescription pill bottles, she found an organization that could reuse them for disaster relief and set up her first collection route.
"We need to divert things out of the landfill," she said. "People need to refuse and reduce. I'm doing this to show them that these items shouldn't go in the garbage in the first place."
Since founding the organization, Belanger has set up drop-off locations and collection routes across Ottawa for a number of hard-to-recycle items that can be donated to partner organizations in the community and across North America.
Egg cartons are donated to local food banks. Mascara wands become brushes for tiny animals in the hands of Appalachian Wildlife Refuge. Aluminum cans are donated to Empties for Paws, which raises money for animal rescue in Ottawa. Prescription pill bottles are shipped in bulk to Matthew 25 Ministries to be used in disaster situations.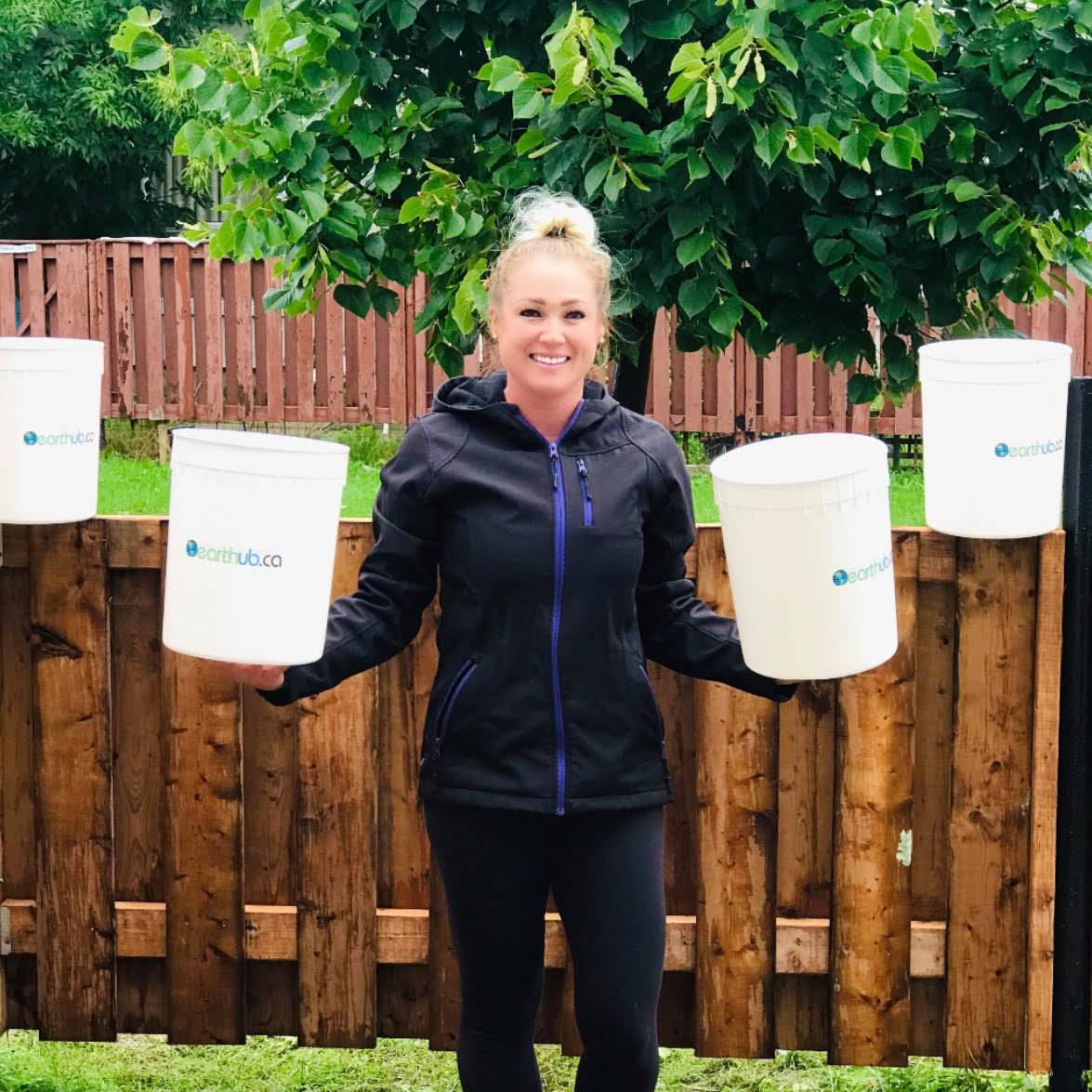 "There are some items we can't avoid," she said. "People drink milk. People eat eggs. People use mascara wands. These are items that we use daily, so if there's a way to divert them from the landfill, that's one thing I wanted to do with Earthub."
For Belanger, the incentive is not only about garbage, but about major flaws with recycling.  
"Recycling is something I actually consider to be garbage," she said. "People don't realize the energy, time, labour, money and emissions that go into picking up recycling, sorting it and extracting it for very minimal material."
But Belanger recognizes that her alternative also isn't perfect. Though she ships her items in bulk, she conscious of how many greenhouse gas emissions are produced by shipping the items she collects to organizations that can use them. Transportation is the second biggest contributor to greenhouse gas emissions in Canada.
"It has its positives and negatives," she said. "Every new solution comes with a new problem."
But organizations like Earthub are filling a hunger for community waste reduction efforts. From the rise of the zero-waste movement, to the mainstreaming of thrifted fashion, more and more consumers are eager to reduce how much they throw out through reusing and repurposing.
Small-scale, grassroots groups have always existed across Ottawa, but more are popping up. Eco West Enders, in Stittsville, is one group of individuals finding ways to collaborate as a community to trade items and keep them out of landfills.
Founder Karen Swerdfeger said she started the group because she felt powerless against the harm being done to the environment.
"I don't live far from the Carp dump," she said. "The landfill is an obscure notion to most people, but when you visually see it [regularly], it's a constant reminder that all those things you put at the end of the curb are going somewhere."
The group's initiatives aren't flashy or grand, but for Swerdfeger, they don't need to be, because "even small changes felt like victories.
"It just made sense logically to focus on what I could control," she said. "It felt like keeping it at the community level made it more viable and more tangible. It might be small, but in terms of the little bit of goodness we're creating, we can see it if we keep it local."
The group has allowed her to connect with members of her community who share her passion for environmentalism and connect with other eco-minded groups.
"I'm in awe of the initiatives of the Eco West Enders members," she said. "I think everybody just likes the fact that there is an outlet for this energy for anything environmentally driven that they can get their hands on."
Ottawa waste management lags
Community initiatives like these may help keep items out of landfills, but the real problems lie with the city's waste management procedures, according to Waste Watch Ottawa co-founder Duncan Bury.
In its Phase 1 Report, which gives an overview of the state of waste management in Ottawa, the city found that nearly 340,000 tonnes of residential and public waste were generated in 2019.
Only about 41 per cent of the city's waste was diverted from landfills, putting Ottawa far behind many major municipalities across Ontario, which divert more than 60 per cent.   
According to Bury, the low diversion rate could be a huge financial burden in the future. If that trend continues, the Trail Road landfill will reach capacity by 2042. Replacing it would cost more than $300 million.
"If we were diverting 65 per cent of waste, which is what York Region is still consistently doing, we would add another 20 years' capacity to that landfill site," he said.
To address these flaws, the city is developing a Solid Waste Master Plan, to determine what changes need to be made to the waste management system for the next 30 years.
Bury said the city should be adopting aspirational goals, such as 70-per-cent waste diversion, while also examining all policy decisions through a climate change lens. He added that because much of the city's waste output comes from the commercial industrial industry, waste disposal regulations that would apply to companies that handle that waste, like WM, would be needed to address climate concerns.
Bury also suggests that a user-pay system, treating waste disposal like a utility rather than a public service, should be considered to create an incentive for residents to properly sort their waste.
"We're not going to recycle ourselves out of this problem," he said. "Things are made to be used and discarded. And that's a challenge that's not going to go away any time soon."
---
More Stories