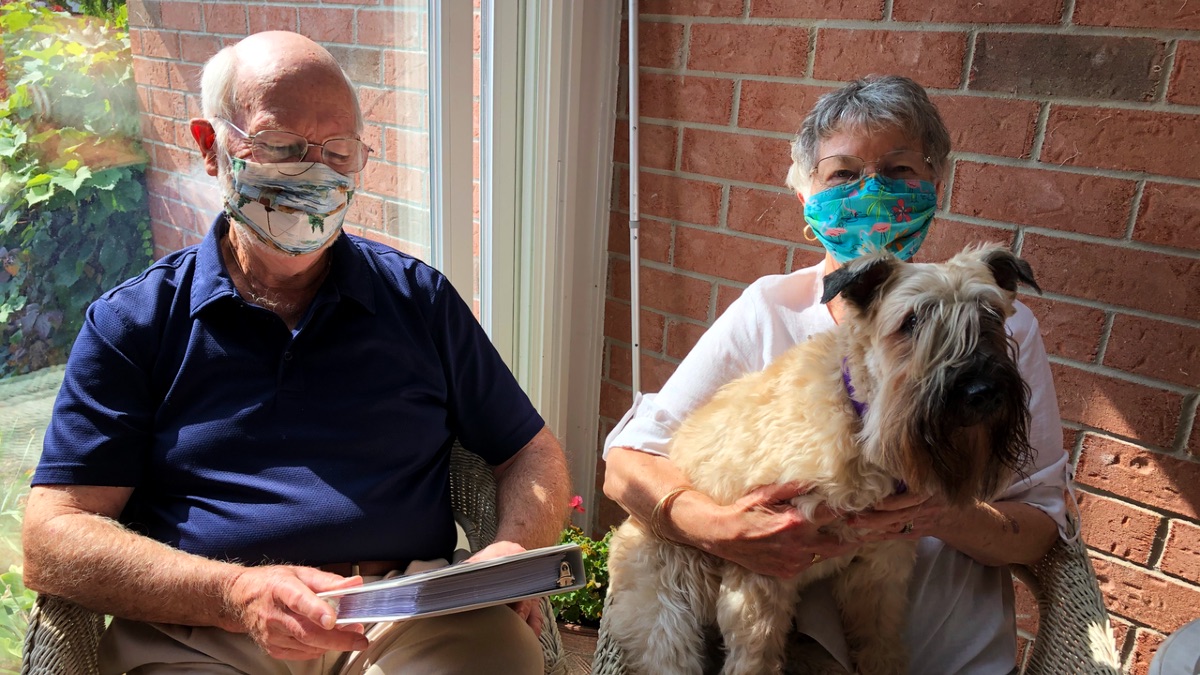 The COVID-19 pandemic has left many Canadian snowbirds hesitant to migrate south. Facing border restrictions and health risks in the United States, many are reluctantly opting to brave the cold at home. That, however, may pose fresh challenges.
The majority of snowbirds are seniors and at higher risk of serious injury if they fall because of slippery ice and snow. There is also the inevitable sense of isolation a long, Canadian winter can bring. Ottawa is home to thousands of the 350,000 Canadians who normally travel south for three to six months each year.
Elizabeth Huibers, 76, and her partner, Ken Tilk, 82, bought their home in Dade City, Florida, 14 years ago. Most years, they drive down with their dog, Juno. With the border closed until at least Oct. 21, that's looking unlikely this year. 
The couple are choosing not to fly, and say the severity of the pandemic in Florida is concerning.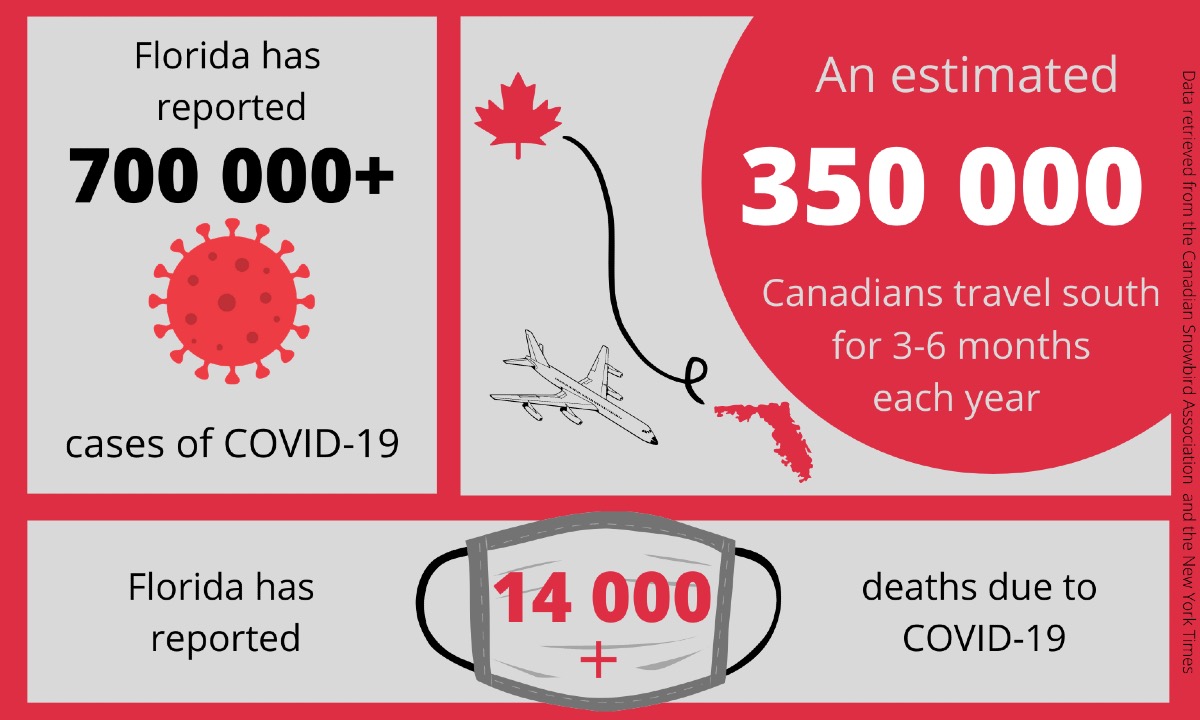 "Overall, it's just not worth the risk in terms of the virus itself," says Tilk. "We probably will be going right back to the Canadian routine: dressing warmly."
The couple enjoy walking and golfing, but a winter in Ottawa gives them pause. "I'm a little wary of walking the dog, and ice," says Huibers. 
Even former president of the Canadian Snowbird Association Robert Slack will not be heading back to Winter Haven, Florida. This will be the first time in 23 years he and his wife, Lois, will not travel south for the winter. 
Still a working board member, Slack says the Canadian Snowbird Association regularly emails members with border updates, insurance, quarantine requirements and precautionary travel advice.
He recognizes the problems of staying put in Canada. "I'm worried about either one of us falling on the ice, the cold, things we haven't been used to," Slack says. "The blood is not as thick as it used to be." 
Ottawa 'beautiful' but 'treacherous'
Alton Legault, retiree and volunteer on the Council on Aging of Ottawa's Age-Friendly Pedestrian Safety and Walkability Committee, says the three main concerns for older citizens in Ottawa are isolation, accessibility and security.
"(Ottawa) is beautiful and enjoyable, but it may also be treacherous for pedestrians, especially older citizens using mobility aids," says Legault. 
For snowbirds, Legault proposes three goals: remain active, stay healthy and stay positive.
"When one ventures out in the cold, one should be aware of the hidden risks and pitfalls that go along with snow-packed and icy sidewalks and roadways," he explains. "Surfing in the snow drifts is not the same as surfing in the ocean surf."
Physical activity is one of the main challenges for 73-year-old snowbird Sandie Rance, who is considering buying spikes for her winter boots to stay active.
"I've had two knee replacements and a back surgery," says Rance. "At the best of times it's hard for me to walk. In the winter, it becomes dangerous because it's so slippery." 
Rance typically enjoys golfing for exercise in Dade City, Florida, with Huibers and Tilk. Now, she says, "We are not going down there until there is a vaccine. Florida is an awful mess as far as cases, and we are not going to be taking the chance."
The bright side
Despite circumstances, Rance is trying her best to stay positive.
"My husband always reminds me, 'When in the past have things not worked out in the end?' " she says. "That's pretty much my mantra now."
Huibers and Tilk are also focusing on the favourable aspects of staying in Ottawa, like seeing family in their social bubble.
"I think the main question on everybody's mind would be how long?" says Tilk. "I think it's going to take longer than most people think to be back to a safer normal."
"We are snowed-in snowbirds, that's for sure!" says Huibers.
---
More Stories