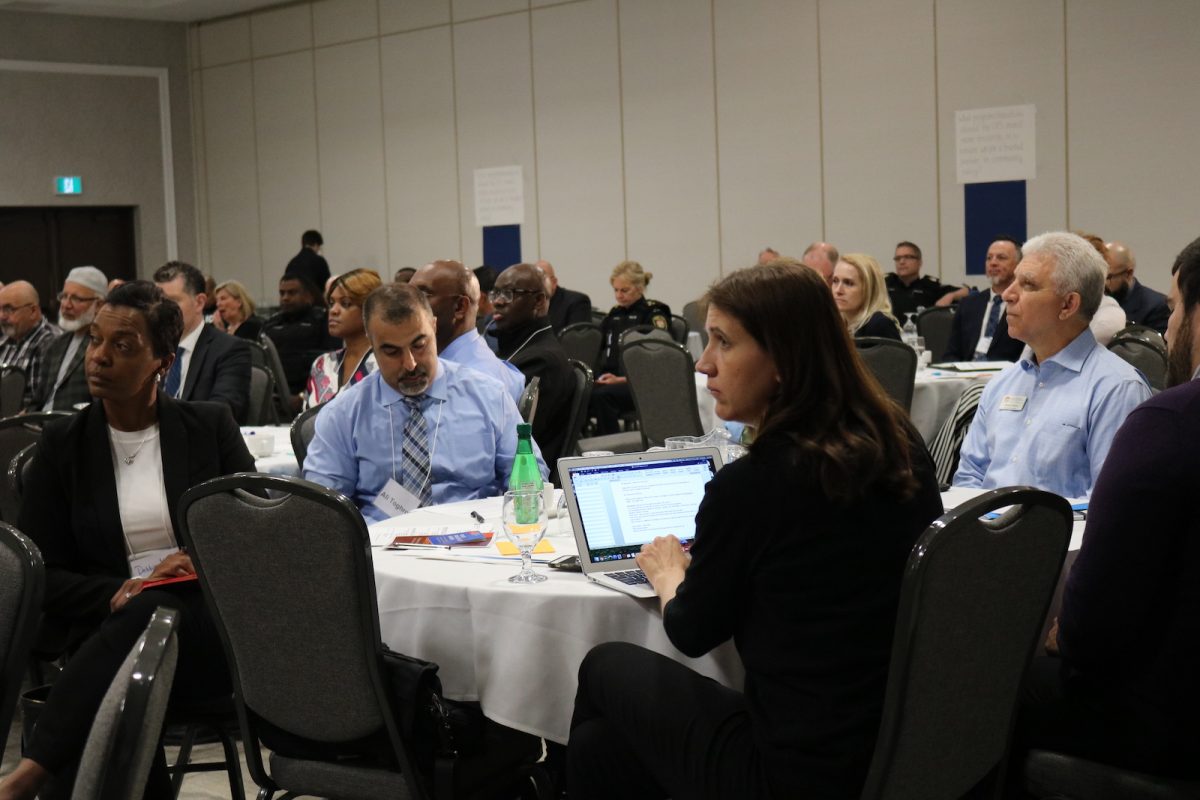 Ottawa Police Service (OPS) held their first forum on interfaith safety on June 18, following several hate-motivated crimes in the city.
The Ottawa Interfaith Safety Forum took place at St. Elias Conference Centre and was attended by various faith leaders and community members, together with a few police officers.
Police-reported hate crime incidents increased by 778 since 2014, according to the latest Statistics Canada reports. A large portion of the reported incidents were motivated by religion, race or ethnicity hate.
In the past month, there have been four hate-motivated crime reports targeting the black community. All of which were spray paintings that included hateful messages.
The majority of the conversation at the forum was centred on hate-related violence.
Deputy Chief Uday Jaswal, gave an update on some of the changes that the OPS is making to address the hate-motivated crimes.
One of the major changes OPS is working on is to assign a forward-facing capacity in the security intelligence section, which would include Detective Ali Toghrol as the lead around the hate crime investigation, working in partnership with the diversity and race relations section.
"[T]o be able to monitor and track incidents in Ottawa and then to ensure that we are actually being effective at addressing the risks as they present themselves," said Jaswal, addressing community members.
In addition, Jaswal stated the OPS are conducting a customer service review allowing community members to interact with police service at the front line.
The forum allowed community members and police service to share specific concerns and highlight where these two groups can work together towards improving the safety of the community.
Multi-agency Early Risk Intervention Tables (MERIT), a community safety and well-being initiative, was present to discuss ways in which the community could get involved in decreasing and identifying risks.
A step towards bringing the community and police service together, the discussions provided community members the opportunity to share ways in which the Ottawa police service could better serve the community.
---
More Stories