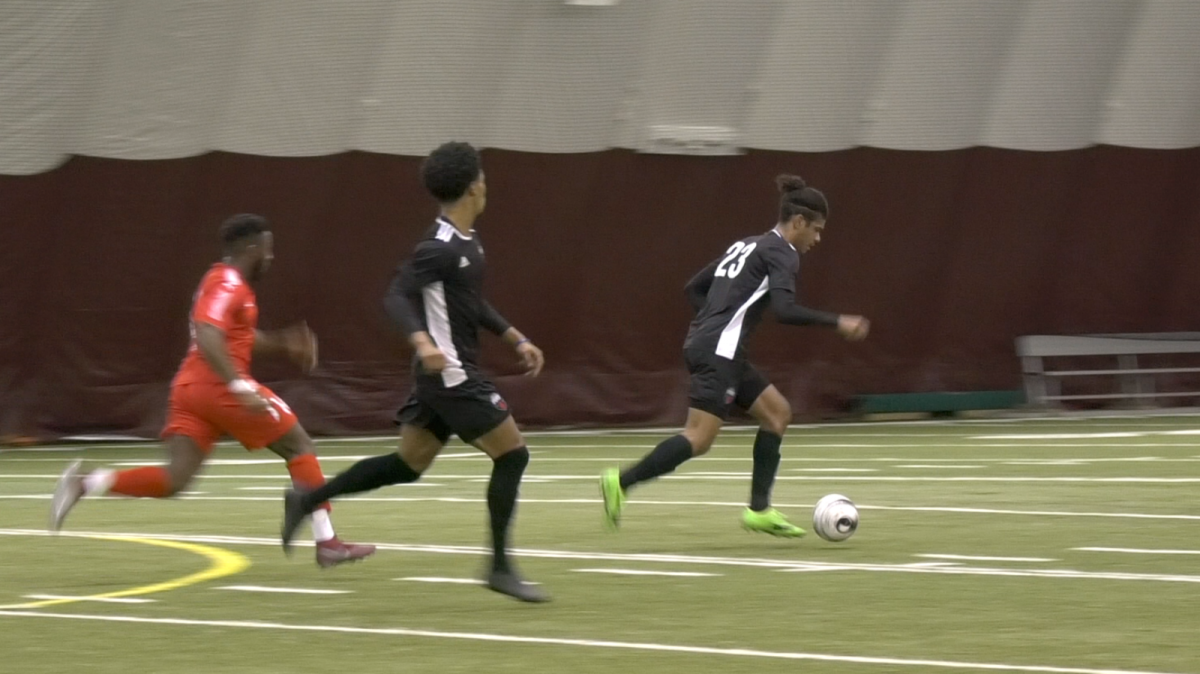 Eighteen-year-old Jadon Vilfort is immediately identifiable on the University of Ottawa's Gee-Gees field by the neon blur of his lime green Pumas.
The Ottawa Fury FC defender surveys the action, simultaneously tracking the ball and several members of the Carleton Ravens soccer team.

As the players approach, Vilfort darts sideways, his six-foot-two frame sliding cleanly off the pitch in an attempt to keep the ball in play.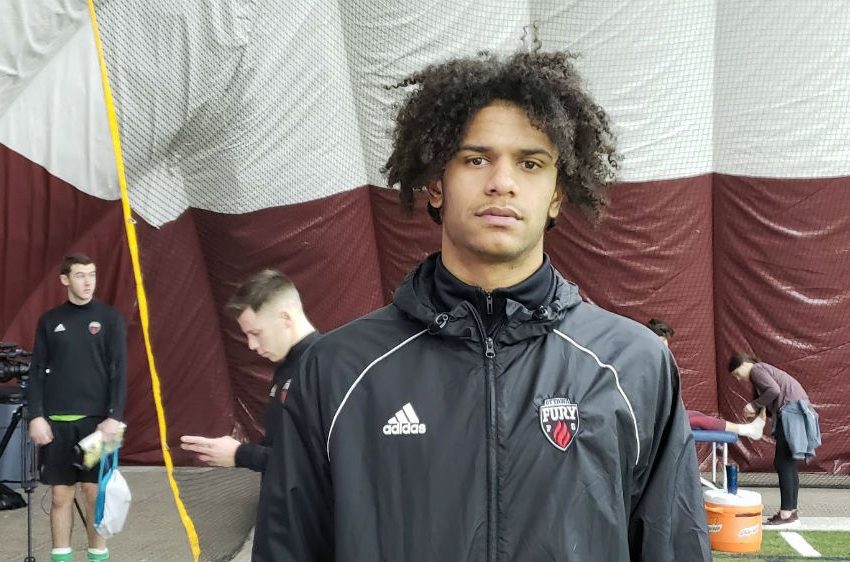 The Fury, Ottawa's professional soccer club, are in the thick of preseason training ahead of their March kickoff against South Carolina's Charleston Battery. So far, Vilfort is one of nine new recruits preparing to help carry Ottawa through its sixth season. And besides being one of the only local players on the team, he's also one of the youngest.

Back on the field, Vilfort wipes his face with the hem of his jersey and shaking the sweat out of his eyes. He's scanning the pitch once more, sizing up players and positions.

But if things had gone a bit differently, Vilfort could easily have found himself among the players on the opposite side of this encounter.

His father, James, remembers sitting in his kitchen with his son in May 2018, trying to convince the teenager to pursue university. Vilfort was in his final year at St. Joseph High School and training with the Fury at the same time, taking classes online to keep up with his demanding schedule.

"The original plan was for him was to go to Carleton and he was going to play for Carleton. Then he told me he wanted to take a year off," his father recalled. "I said, 'Yeah, right.' "

The younger Vilfort, however, was absorbed in his training. After graduating high school, he decided to take a gap year — and signed with the Fury six months later.

"It was unbelievable," he said at TD Place stadium, one week after helping the Fury defeat the Ravens 2-1.

"It was my first ever professional contract. I wouldn't want it to be any place other than here in my hometown."

Playing soccer professionally in Canada is now more conceivable than it once was. That possibility will be heightened when the Canadian Premier League — the country's first professional league with a focus on national talent — begins this April.

The CPL indirectly posed a problem for the Fury late last year, when continental governing body CONCACAF said it would no longer allow the team to play in the American-dominated United Soccer League. CONCACAF believed Ottawa no longer met the "exceptional circumstances" required to play in the USL, but eventually gave the team a green light to remain. It's not yet known which league Fury will play in next year.

Despite the uncertainty, Vilfort is eager to get his first full season underway. The soft-spoken defender says of his play: "I find I'm pretty good on the ball for a centre back." That's his preferred defending position.

Fury head coach Nikola Popovic agrees, adding the player was a shy but sizeable force during his trial with the team last year.

"He's a player who has a very good vision of the game, who understands very well the positioning in the field," Popovic said.

Midfielder Jamar Dixon — who helped scout Vilfort — is the only other local player on the Fury roster.

The prospect of playing for a city that knows him doesn't bring added pressure, he says. It's motivation.

"All your family and friends are coming over to watch so you feel like you really have to perform in front of them. You don't want people to come out and not see you play. It really makes you feel like you have to play 100 per cent every game."

Given his success on the soccer pitch, might come as a surprise, that Vilfort's athletic discipline was nurtured in basketball.

He was an all-star at Immaculata High School — where he attended before St. Joseph. Basketball was a source of focus and friendship, but soccer was his lifelong love and it soon began to dominate Vilfort's life.

After casually playing for several local teams in his younger years, he was called up to Gloucester Celtic's men's premier team in 2016. Vilfort was scouted by the Fury and trained with the team throughout 2018, earning a spot in a CapCity Cup match against the Montreal Impact of Major League Soccer (MLS).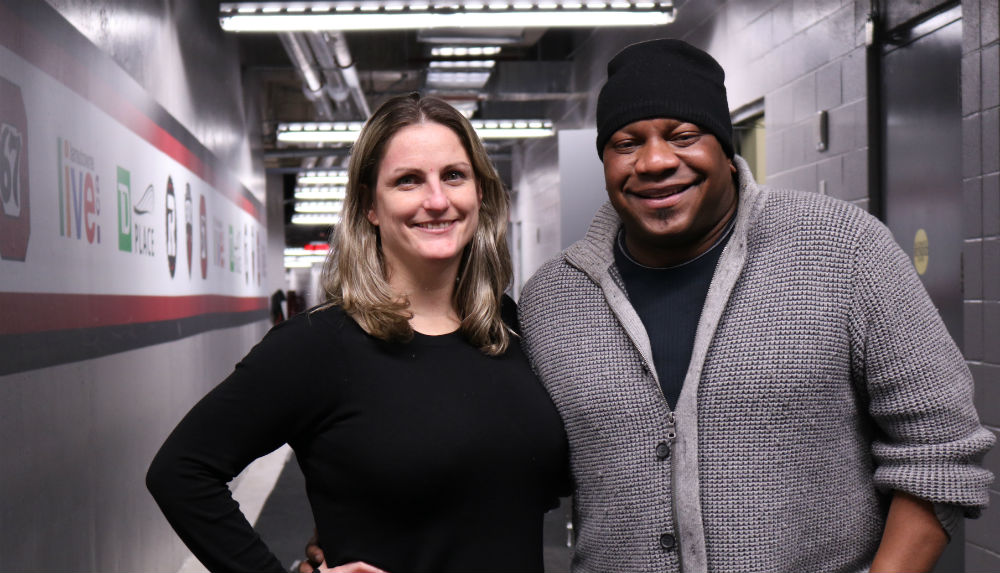 Vilfort owes much of his success to his father and stepmother, Audra Sherman. His father coaches local youth soccer, while Sherman has coached at the university and provincial level.

"He was always immersed in it. We indirectly coached him, because we were coaching everyone else. So it's all intrinsic," said Sherman, now a program manager with Fury FC.

Thoughts of a professional career started after Vilfort was invited to train with Toronto FC when he was 15. That's when his father knew his son was ready to commit to the challenging road ahead.

"Jadon said to me, 'I don't want to be somewhere where I am the best. I want to be somewhere where I can become the best.' "

There have been some failures. Vilfort played with Team Ontario for the 2017 season, but was one of three players not selected for the Canada Games that same year.

For a month, Vilfort took it hard. Then one day, he charged his speakers, grabbed a bag of balls and went to the park to practice.

"That's all he would do for hours. I remember one day there was pouring rain," his father said. "He just stayed there."

These days, Vilfort says going pro in Canada has vastly improved.

"Now you look at guys like Alphonso Davies and a good friend of mine, Jonathan David, who are on the national team and they're tearing it up. [Canada] is a big country that's now developing its players the right way."

The Fury are now in South Carolina, where they'll wrap up spring training and start the 2019 season. Popovic will be making sure Vilfort remains focused on establishing his zone, isolating his support players and tackling aerial balls.

And he's not concerned about Vilfort's age.

"Of course, he's younger, he's less experienced than the others. But it doesn't matter, because if he can show me that he can play, he will play."