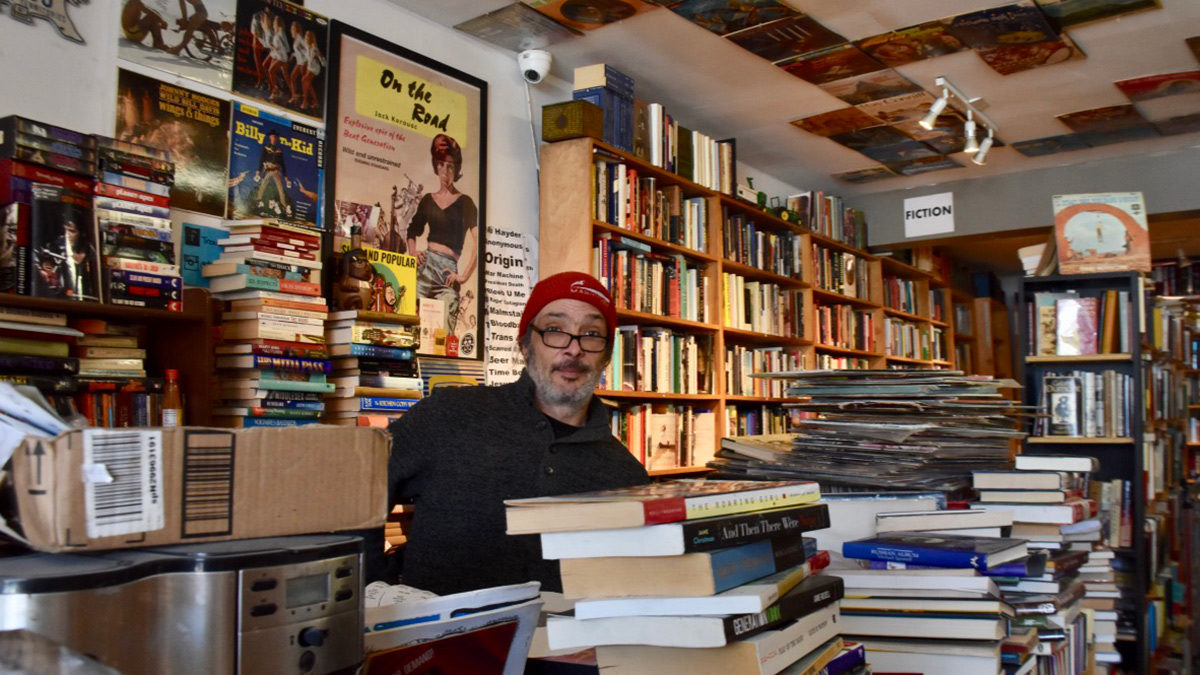 The age of huge retailers has not been kind to independent booksellers. Nevertheless, in pockets of Ottawa, bookstore owners are finding ways to survive in the digital age.
Some stores are diversifying by serving drinks and hosting events along with selling other products. Others prefer to keep it traditional. Capital Current visited Benjamin Books, Troubadour Books and Records and Book Bazaar to find out how booksellers ply their trade in the 21st century.
Benjamin Books: Sales declining but still here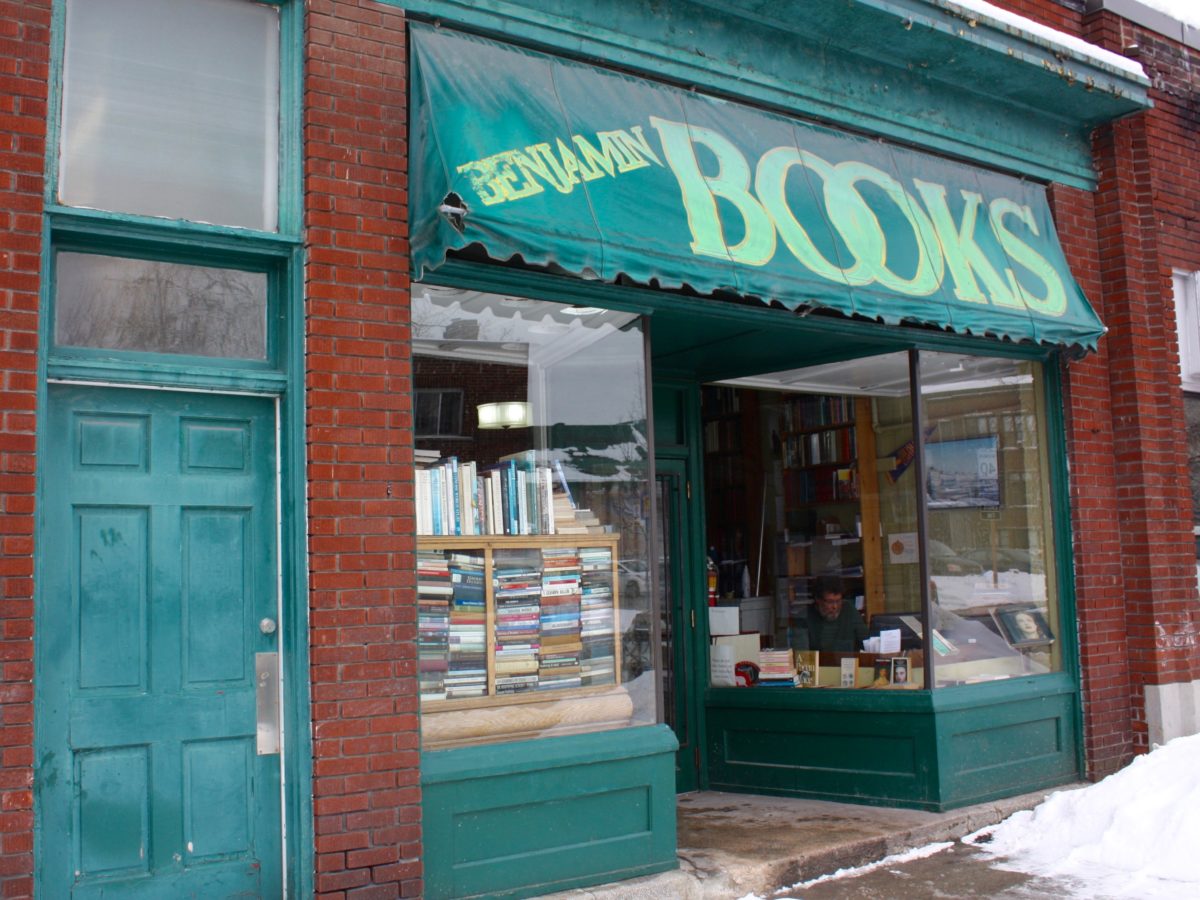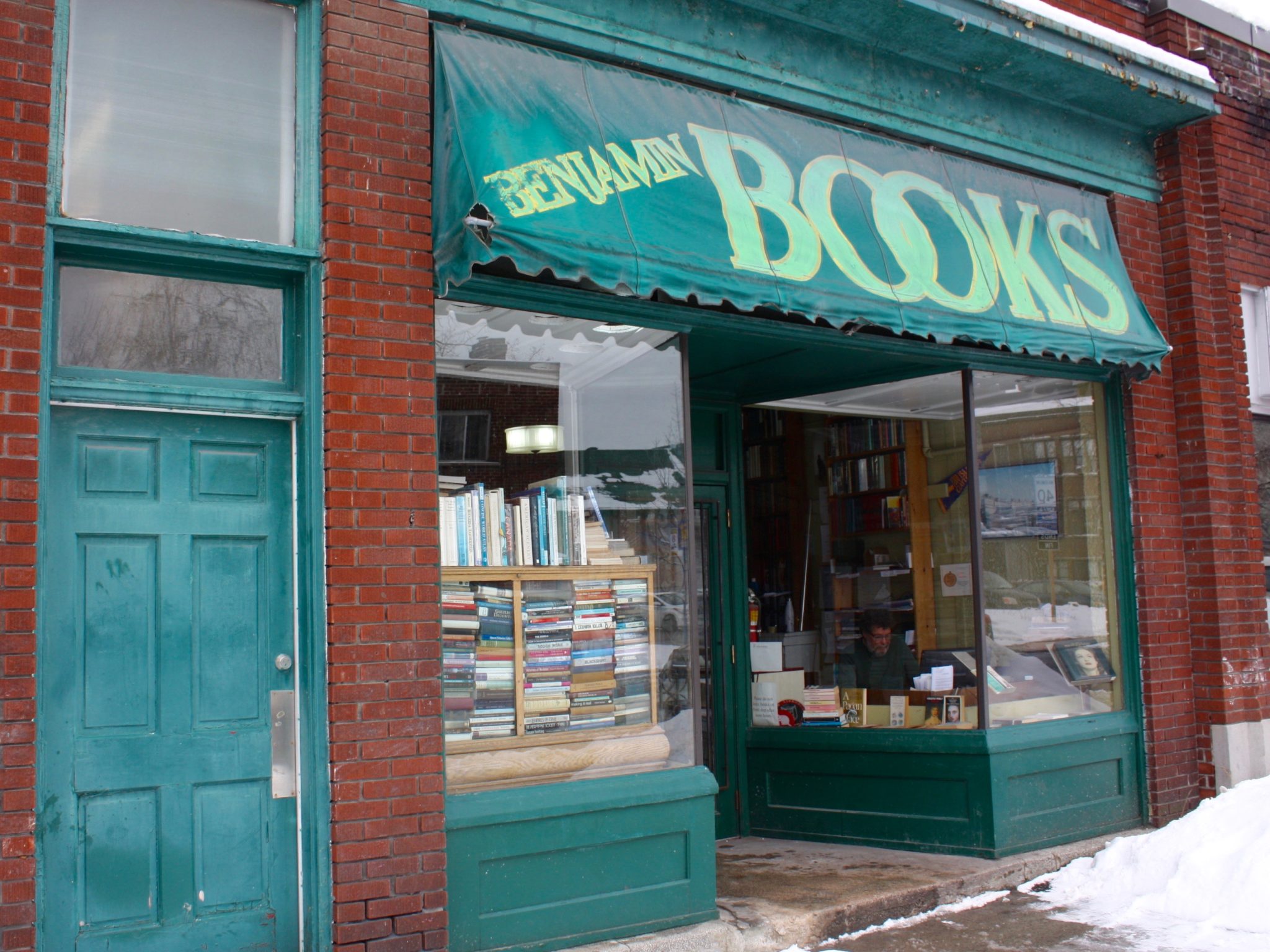 Benjamin Books, in Sandy Hill, has been running for more than 35 years, but Mordy Bubis, the owner, says sales have been declining for at least 12 years.
"Digitization was the beginning of the end," said Bubis, adding that one of the biggest challenges for small bookstores is competing with online sellers like Amazon.
Bubis used to have four branches of Benjamin Books across Ottawa, including one in the Glebe and one in the Rideau Centre.
"This business was firing on all cylinders," said Bubis.
"There was a time when on a Saturday hundreds of people would come through your store. That's changed now," said Bubis. Now, he says, he might get 10 to 15 customers on an average day.
The exception is back-to-school season, when up to 800 students might walk through his doors. Bubis, whose store is next to the uOttawa campus, says selling textbooks to students is a key part of his business.
As for bookstores staying afloat, Bubis said he suspects hybrid book stores that also serve coffee and beer, or host events and live-performances will be most profitable. "But they're less of an authentic bookstore," he said.
Troubadour Books and Records: Offering books and more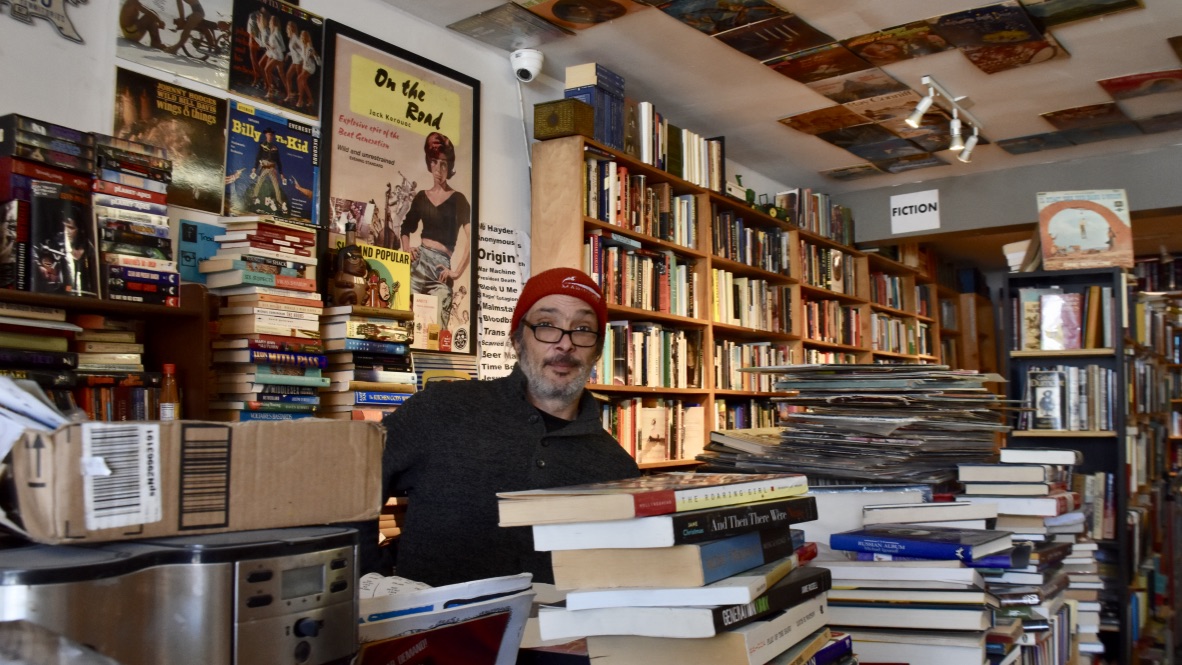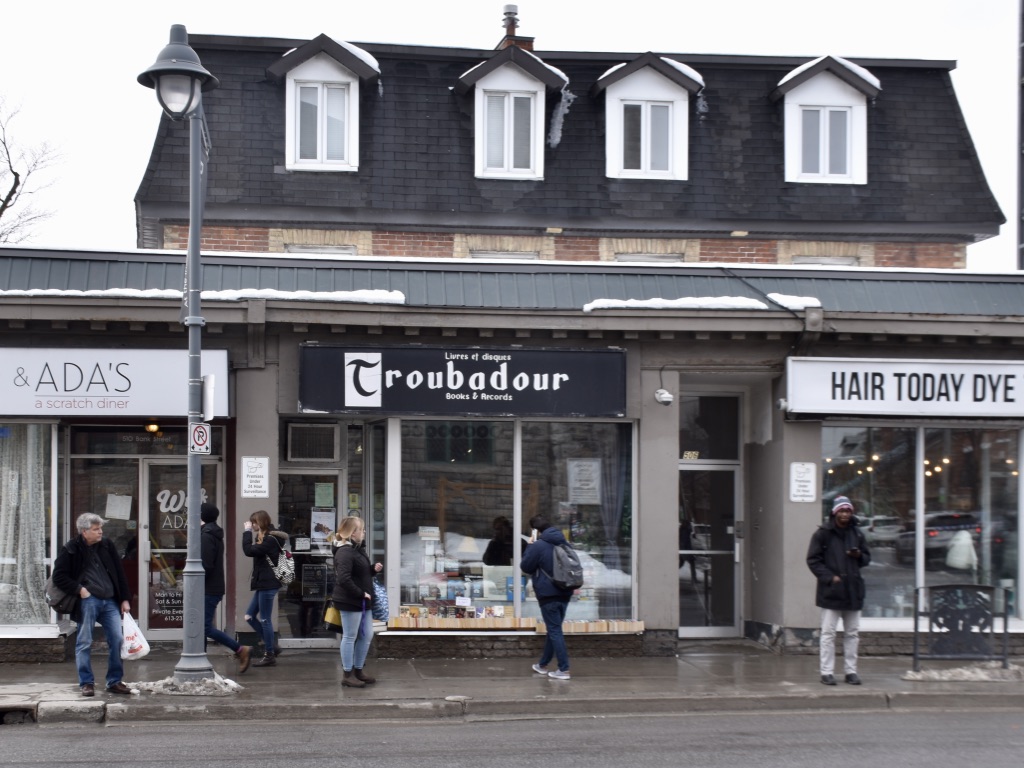 Tom Lee, owner of Troubadour Books and Records, sells more than just books. The seven-year-old store sells records, vintage posters and board games alongside its 'pre-loved' books.
Being both a books and records store, Lee says he has more foot traffic than the average bookstore and over the years has used different tactics to increase sales.
"Don't judge a book by its cover' is a popular feature in the store. People like to come in and read the quotes that are put on the plain brown wrapper," said Lee, referring to 'surprise' books. "There's the adventure of discovering stuff that you didn't know existed."
Lee said over the years customers have increased as the store has become better known in the community but he is also aware that bookstores have been on the decline for decades.
"The book business was already what it was when I started so I have nothing to compare it to," said Lee. "I can't compare it to the glory days of the 1980s because I wasn't doing this at the time."
Lee said competitors like Amazon and Chapters have moved away from being book retailers, with books being just one of the many products they sell.
"Every time I go to Chapters, there's less and less floor space for books and more space for other home furnishings whether it be bath oils, framed photos or pillows," said Lee. "So they're doing books as an accessory for the house; pretty much decoration."
Lee takes a dim view of the huge online retailers.
"Amazon — but also Costco and Walmart — that sell online in bulk, are killing businesses. They kill cities, they kill neighbourhoods."
While bookstores may be declining, Lee said the love of books is still alive and well. "I was on the bus the other day and a lot of people were staring at their phones but there was one person in their 20s reading a book. I think that's a good sign for the future."
Book Bazaar: Ottawa's oldest used bookstore thriving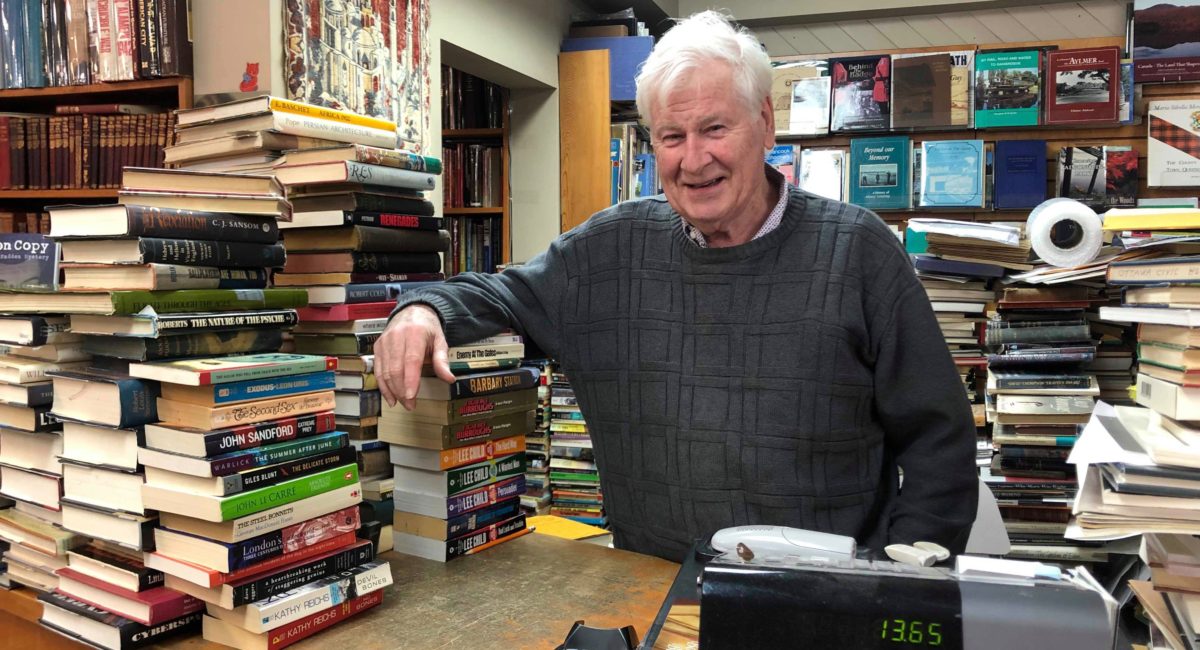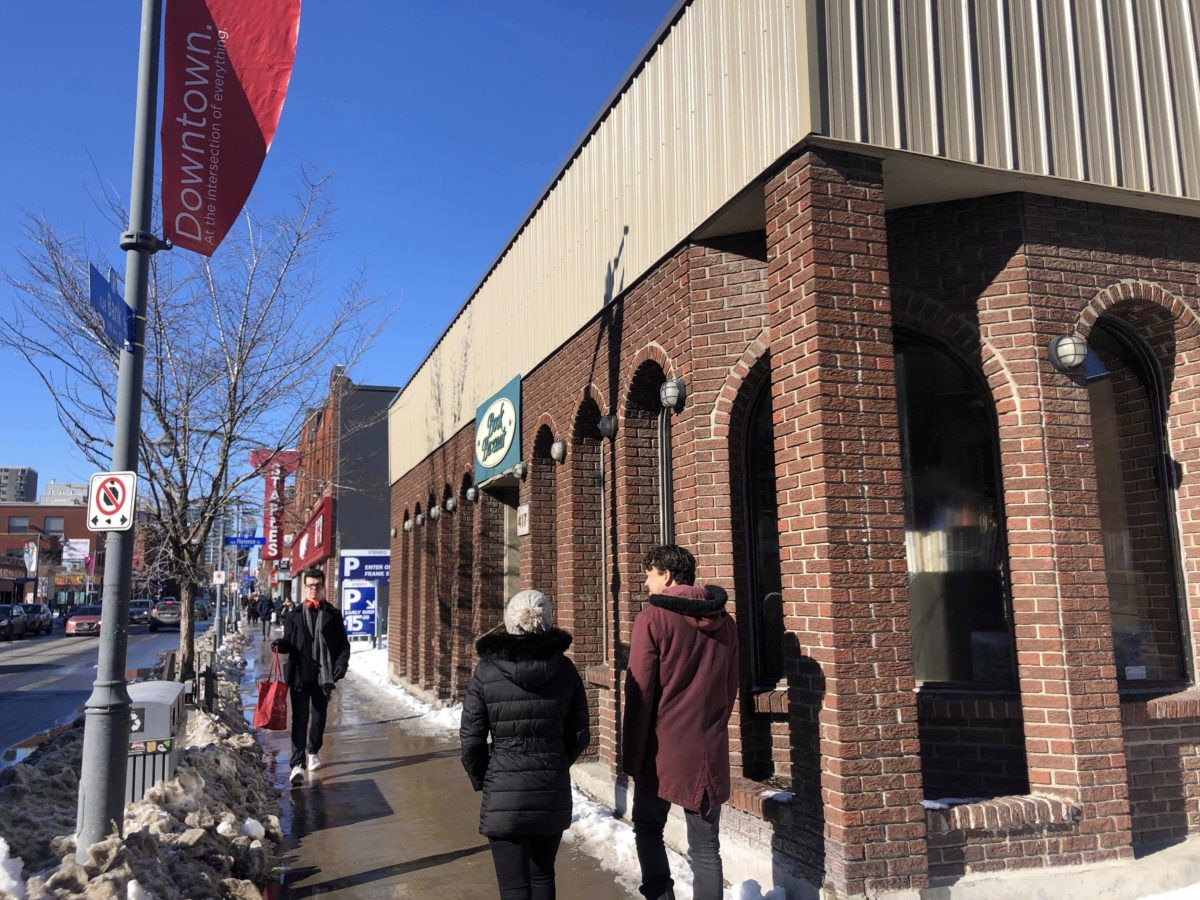 John and Jayne Wyatt opened Book Bazaar in 1974 in a small location in the Glebe. As their stock and customer base grew, so did their need for more space. In 2004, they moved to a bigger location on Bank Street, which better accommodated their larger inventory and still growing demand.
"We've been around probably the longest of any store in Ottawa," said John Wyatt, owner of Book Bazaar. "Most of the other stores have come and gone."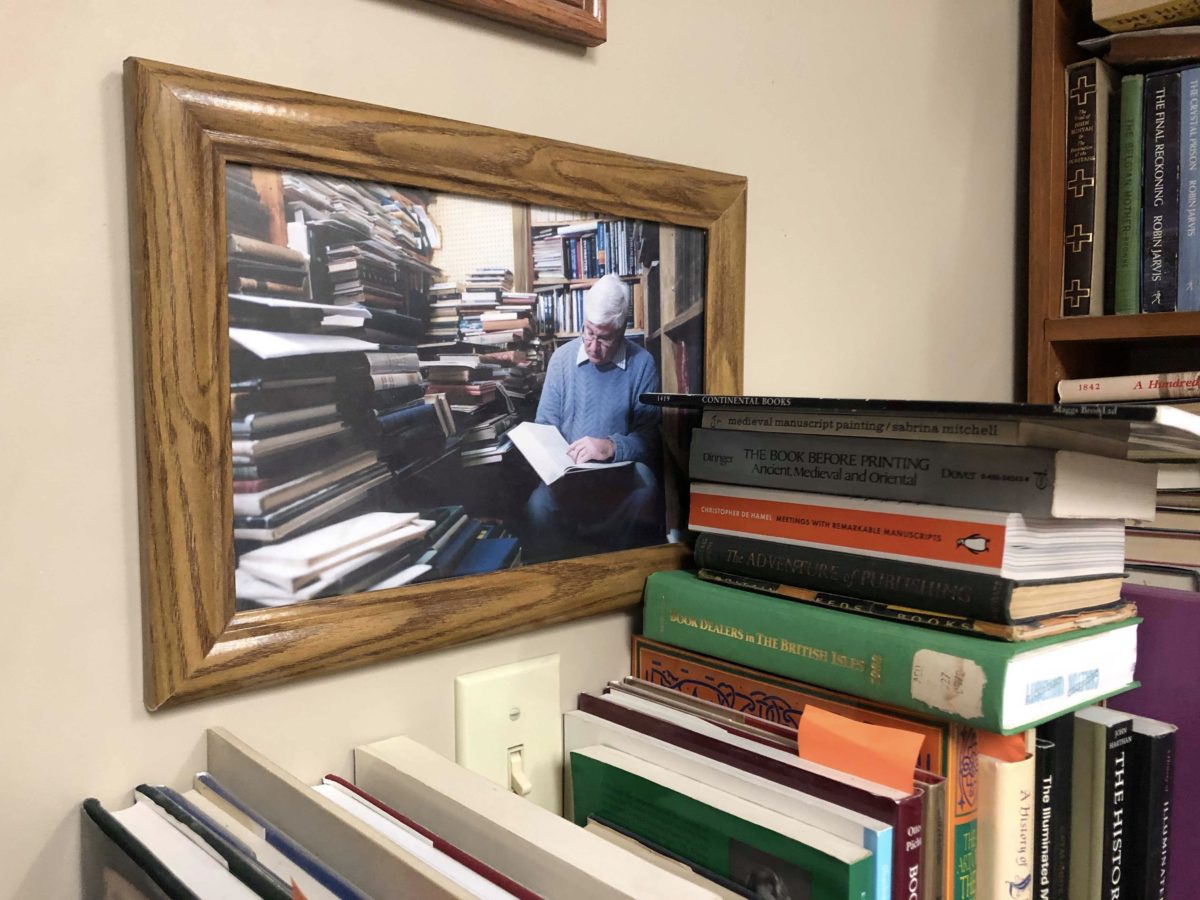 In 1998, Book Bazaar opened an online store. They have more than 55,000 titles that customers can browse online. These books are housed in two large warehouses. Now, 46 years after opening, Wyatt said Book Bazaar has more than 250,000 books for sale, including their in-store and online inventory.
Even today, with competition from big businesses like Chapters and Amazon, Wyatt says the demand for used books is still growing. When asked if he has seen an increase or decrease in customers, he responded with an enthusiastic "increase!"
"Our store is now five times as big as the one we had before, if it wasn't, we'd be out of business."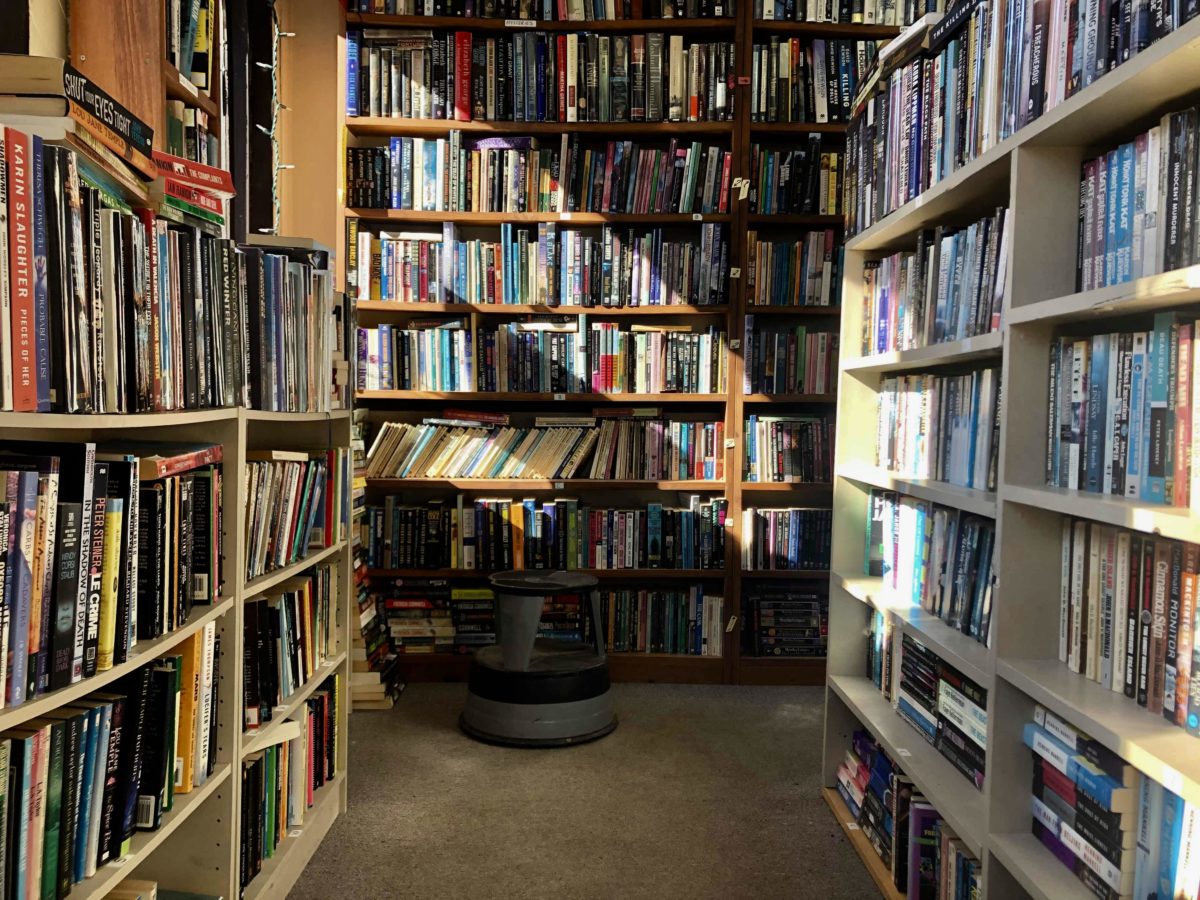 Wyatt credits his large and varied inventory and better prices as the reasons why people still come to his store. "They send us people," he said, referring to Chapters. "For books that were printed in 1990, they won't have it. Where I probably have it sitting on the shelf."
Like the owner of Troubadour Books and Records, Wyatt thinks Chapters has moved away from being a bookstore.
"Something like 40 per cent of their space is taken up with candles," he said.
Even with competition from big companies, Wyatt does not see an end for local, used bookstores.
"People always ask if we're going out of business. The answer is no. If I retire it's because I want to, not because I'm forced to," he said.
---
More Stories