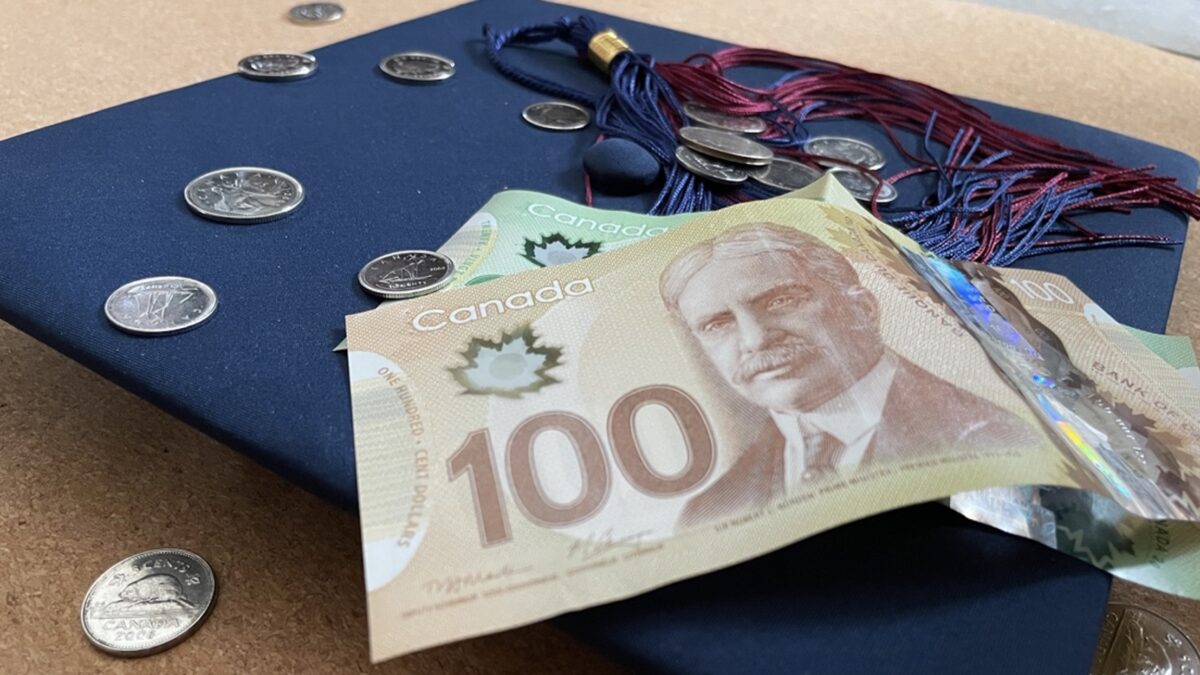 Despite recent reminders from Prime Minister Justin Trudeau of special pandemic supports for students, groups representing those attending colleges and universities say the financial challenges facing students require more assistance.
In two tweets in mid-January, Trudeau reiterated that the government had suspended interest on student loans until March 2023 and doubled student grants until July 2023.
"Young people have been greatly impacted by the pandemic, and we're stepping up to support them so they can reach their full potential as we continue to recover and rebuild," Trudeau said when he announced the measures. "We are taking steps to create new opportunities for young Canadians and help them start their careers and their lives. An investment in young people today is an investment in our future success as a country."
For many students, though, it's still not enough.
Melisa Ramos, a recent graduate of Ontario's Canadore College, says pausing the interest on loans only covers a fraction of what she has to pay every month. 
"The interest only takes out a small portion of what I have to repay — albeit I'm lucky, because I only needed to pull out loans for one year. But for my friends who used it for both (years), it's still not enough," said Ramos.
Waiving interest only saves students on average about $510 a year, said Jared Maltais, interim director of the Canadian Alliance of Student Associations.  
Venassa Baptiste, vice-president of finance for Carleton University Students' Association, said she believes more needs to be done than just waiving interest fees.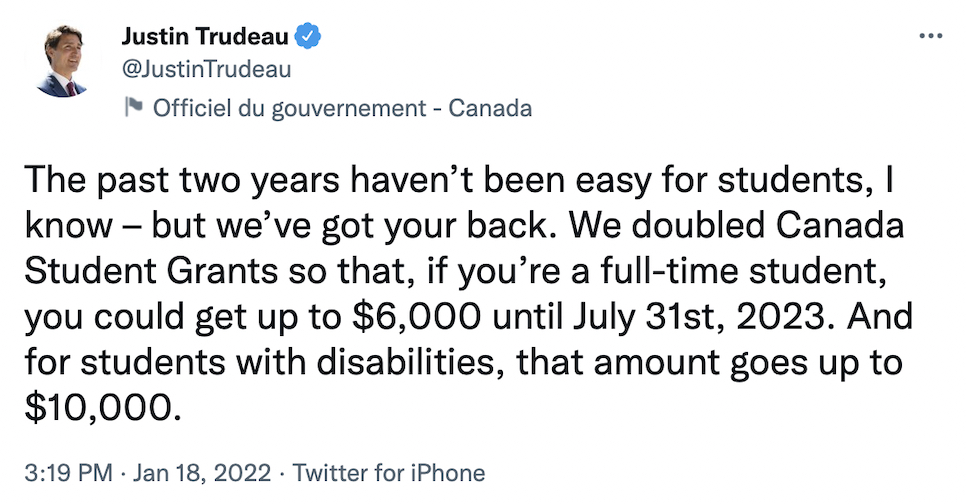 "I feel like it's not enough," said Baptiste. "I believe that there are other measures and methods to support students . . . (It) could be either through capping tuition fees . . . or at least providing a higher value through the tuition."
Currently, the amount owed to the Canada Student Loan Program is $19 billion and is increasing by $1 million every day, according to the Canadian Federation of Students. 
This means more students are being forced to take out loans to help pay for their education and causing them to leave school in debt.
Reducing interest payments "is only one small component of the puzzle of making student loans more affordable and really just making them less onerous on student financial situation," said Maltais.
Valentina Vera Gonzalez, vice-president of student issues for CUSA, said one way to help students would be to increase the repayment assistance threshold, which the government promised to do during the election last fall. But there have been no moves yet to fulfill the promise which would give students more time before having to begin paying back loans.
"We need to keep advocating and just making sure that the government's being held accountable."

— Valentina Vera Gonzalez, vice-president of student issues, Carleton University Students' Association
If the government follows through with its promise, recent graduates will not have to repay their loans until they are making $50,000 in annual income after graduation.
Vera Gonzalez said the increased threshold would allow recent graduates time to pay back their loans while enjoying a better quality of life. But the promise needs to be kept, she said. 
"There needs to be an actual plan implemented," said Vera Gonzalez. 
Another way to help students could be through the permanent doubling of student grants to $6,000 and targeting it to students who need the aid, as the Canadian Alliance of Student Associations wants.
Maltais says "$6,000 is a meaningful amount of money." If it is reduced back to $3,000 it would no longer be sustainable for many students, especially with the rising cost of living, he added. 
Until legislation is passed to make these measures permanent, Vera Gonzalez said students should keep pressuring the government to keep its promises.
"We need to keep advocating and just making sure that the government's being held accountable," she said.
---
More Stories