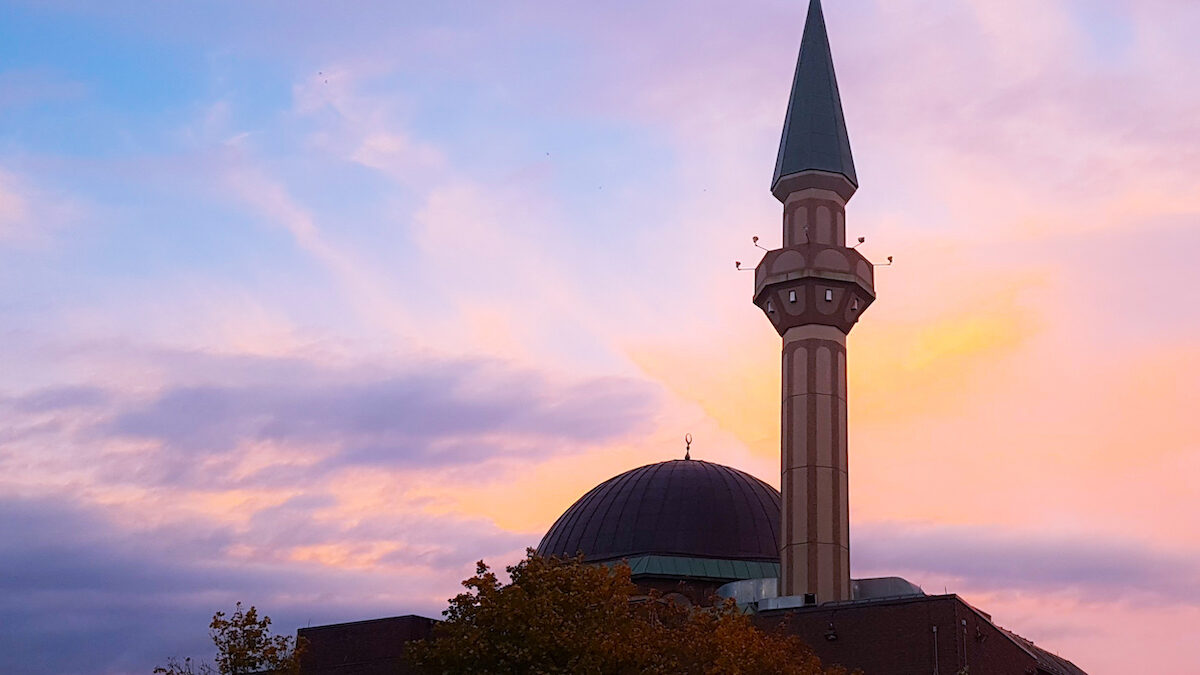 Religious leaders are preparing to welcome their congregation back at a limited capacity as the province enters Step One of reopening Friday.
As of 12:01 a.m. on June 11, places of worship will be able to hold indoor religious services at 15 per cent capacity and outdoor religious services following physical distancing measures.
Ontario will remain in Step One for at least 21 days and will move into Step Two depending on the rate of vaccine rollout and public health trends.
Religious leaders across Ottawa say they are looking forward to having the chance to worship in person with their congregations once again.
Since the start of the pandemic in March, South Gloucester United Church has been holding all of its religious activities online, including hosting weekly Sunday sermons over Facebook Live.
Rev. Ed Gratton said virtual programming has been a way to connect with the church's community in an unprecedented way.
"I think the silver lining has been that we have connected with people who have faith but have not necessarily been part of our congregation. They have joined us via this online presence, and we've gotten to know a few people that we would not have otherwise known," he said.
Virtual programming has also presented challenges, especially for those in his congregation who don't have Facebook and miss out on the live aspect.
"When you're a viewer, you miss the fellowship time of being with your church family, and that's been really hard on our church members," he said.
"I think the silver lining has been that we have connected with people who have faith but have not necessarily been part of our congregation. They have joined us via this online presence, and we've gotten to know a few people that we would not have otherwise know."

Says Rev. Ed Gratton of South Gloucester United Church
Gratton said it has also been a difficult time for ministers and leaders of the churches.
"There's a lot of tired people in faith communities. A lot of my colleagues, including myself, have had to learn new things and connect with people in different ways. It requires a kind of thinking we weren't taught," he said.
Gratton said the church will continue to hold virtual sermons, even as the province enters the first stage of the reopening plan. He said this decision comes after several surveys the church conducted, which shows most of the congregation favours waiting until they can meet at full capacity.
Starting in July, Gratton said the church will begin to hold outdoor services twice a month.
"I'm really excited to see faces again. I'm tired of phone conversations, I'm tired of driveway visits. It will be great to have everybody together once more," he added.
Wahed Mohammed, president of the South Nepean Muslim Community (SNMC) mosque, said he is excited to welcome congregants back to the mosque, which hasn't been able to have more than ten people inside since mid-April.
On Friday, the mosque will resume holding prayers five times a day, including a weekly Friday prayer and sermon. Mohammed said not being able to worship in large groups has been difficult for the entire community.
"It is hard for them not to come to the masjid. They were missing SNMC dearly," he said, adding that many people will still be unable to come to the mosque since there won't be enough space.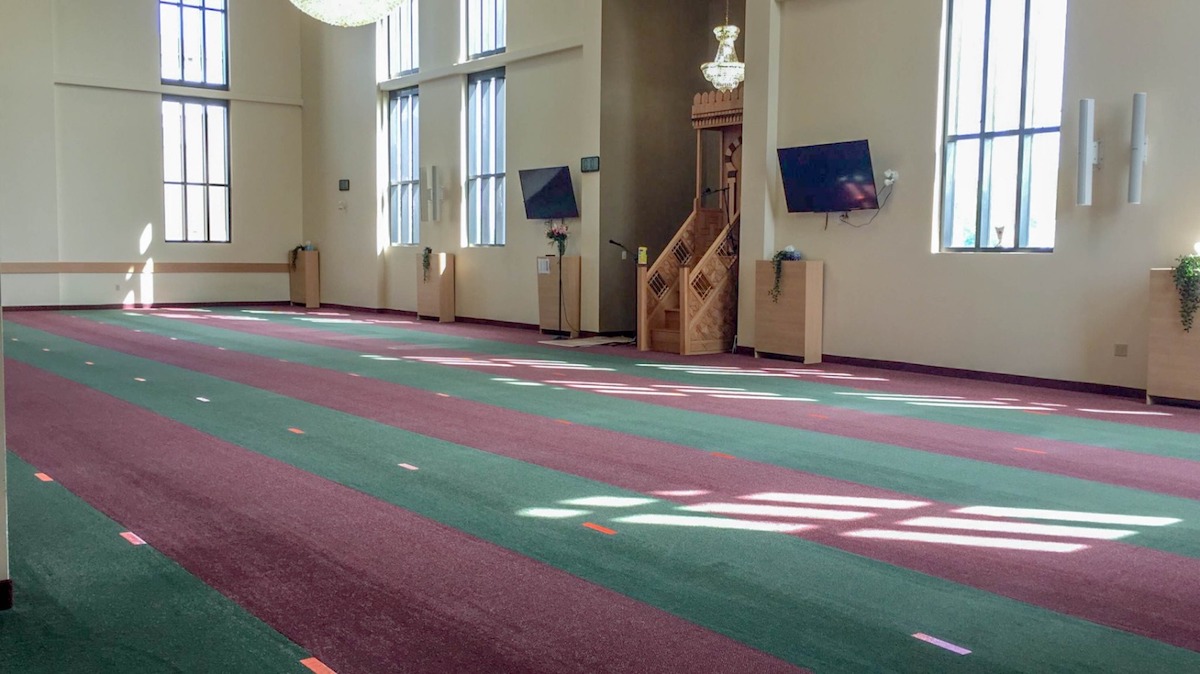 While operating at 15 per cent, SNMC mosque can hold up to 229 people. To accommodate their large congregation, Mohammed said the mosque will be holding four afternoon Friday prayers, which are expected to be full.
"We're looking forward to seeing the congregants in person. Although we need to maintain that distance, we're still able to see them," Mohammed said.
The mosque operates at a first-come, first-served rule for all prayers except the afternoon Friday prayer, which requires booking a prayer spot. Registering beforehand allows the mosque to perform contact tracing if necessary.
In light of the recent attack on a Muslim family in London, ON, security at the mosque has been an added concern. Although no new security measures are being put in place for now, Mohammed said conversations about the mosque's security have been ongoing.
Conversations about security continue
"This is nothing new. We had the Quebec incident, we had different incidents," he said. "We do have security systems in place."
Mohammed said the mosque is focused on working with different levels of government to prevent a similar incident, rather than adding more security layers onto their current measures.
While Mohammed said the community is happy to meet at a limited capacity, many can't wait for the chance to gather at full capacity and hold events sometime in the future.
"Each and every congregant is eager to go back," he said.
Rabbi Idan Scher of Congregation Machzikei Hadas said he is most excited about having children return to prayer services after reopening this Friday.
"To hear those children's voices in our sanctuary again is going to be awesome and wonderful and we're just really looking forward to it," Scher said.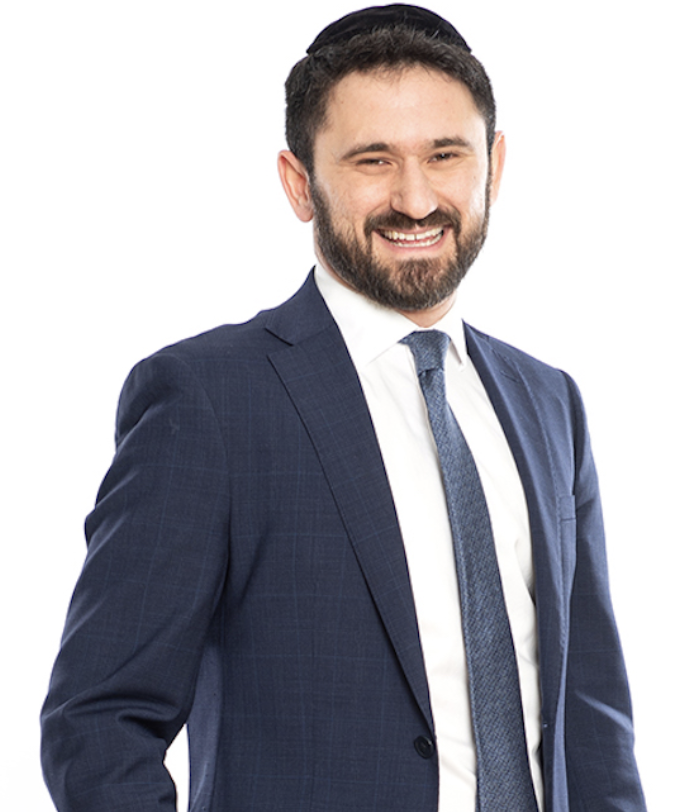 During the stay-at-home order,
Congregation Machzikei Hadas has continued to hold prayers at a 10 person limit. However, the limited spots meant only adults were able to partake in prayer services.
Even when holding multiple services with shifts of ten people, Scher said he was having to turn away members of the congregation who wanted to worship in person.
"For a Rabbi, one of the things that I'm here to do is encourage and inspire people to come into the synagogue, and literally I've been turning people away for the past two months," he said.
As the province enters step one of the reopening plan, the synagogue will be holding prayer services three times a day, as well as on the Sabbath.
"Saturday mornings, our Sabbath, are a very special, special part of our week and so many of us have felt like we were missing that. To be able to get back to it is exciting," Scher said.
Returning to prayers at 15 per cent capacity will be fulfilling in more ways than one, Scher said, including from a mental health perspective.
"That human interaction is so significant and so important, and coming together for something that's powerful and spiritual and fulfilling, I think that no one is taking this for granted."
Throughout the pandemic, Scher credits faith and worship as significant sources of support. "I think for all of us, it's been our rock in a very uncertain time. It's been the one constant in a time that's anything but."
---
More Stories